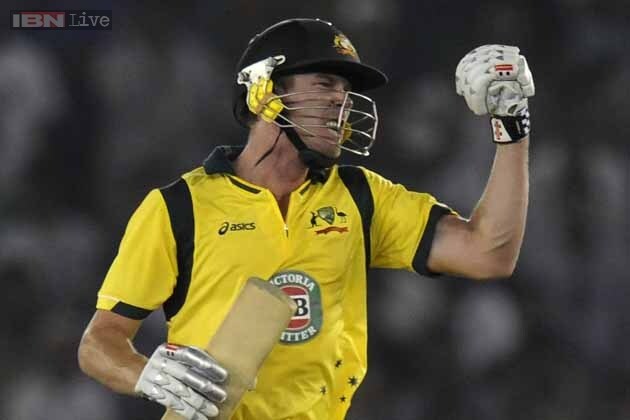 Mohali: Australian captain George Bailey on Saturday praised Faulkner for his stupendous 26-ball unbeaten 64, which included 30 runs he took from Ishant Sharma in the 48th over to turn the tide in the visiting team's favour.
"Faulkner's hitting was as good as I have seen. The bowling was fantastic, particularly after the other day. 300 is always imposing, but we were quietly confident when we came off the field. There is no easy game," Bailey said after Australia beat India by four wickets.
"If I could learn to catch, we would have been chasing 20-30 less from MS (Dhoni)," he said, referring to his dropped catch of Dhoni, who was then on 105 in the 49th over of India's innings. Dhoni went on to hit an unbeaten 139 to take India to 303 for 9.
Man-of-the-Match Faulkner said he targeted for Ishant in the 48th over as he knew that it would be difficult to hit R Ashwin out of the park.
"I didn't feel I could get Ashwin to the long boundary with his carom ball. I wanted to knock him around for seven or eight. I made a pretty slow start, so I need to do something," he said.
"I think Voges found it quite tough early on, but he stuck around all the way through, it was a good innings. It is going to be a cracking series now."
Voges, who made a valuable contribution in Australia's win with an unbeaten 76, said, "We just thought if we could have some batsmen in at the end, we could chase it down. The way Faulkner played was amazing."