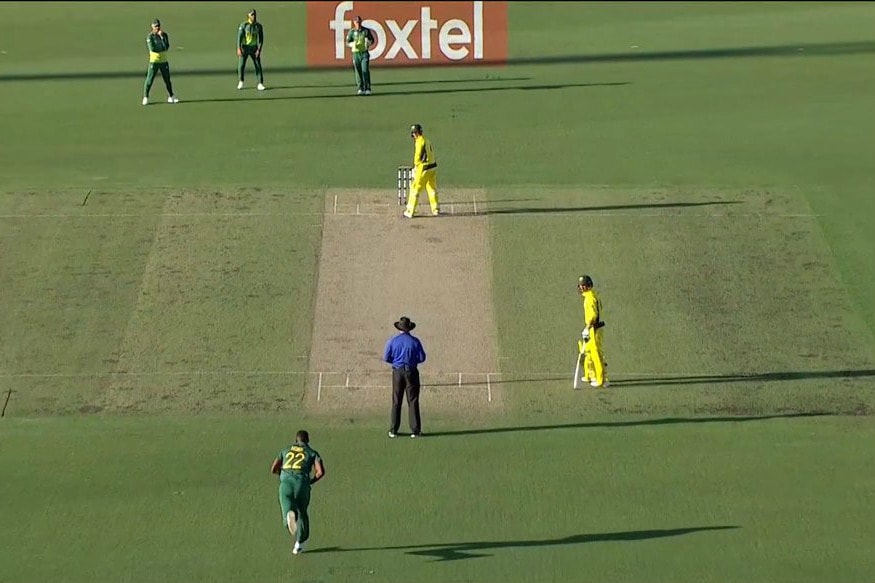 You know a batting stance is straight up unusual when the commentators speculate the need for a "hamstring pad" for the batsman while he's at the crease. But that's exactly what happened when George Bailey took strike for Prime Minister's XI against South Africa in the former's tour game on Wednesday in Canberra.
Chasing 174 and coming in to bat at 53-3, captain Bailey added his name to the hat of weird and wonderful things seen over the years on a cricket pitch, as he adopted a stance which virtually turned his back to the bowler, almost as if he was expecting him to be running in from the point area.
The stance clearly worked for him, however, as he showed no impediment in facing the delivery in a 'normal' fashion after shuffling his position as the bowler Lungi Ngidi approached the popping crease.
Faf having a cheeky giggle in the slips at Bailey's extraordinary stance 😂 pic.twitter.com/q30H7chZeP

— cricket.com.au (@cricketcomau) October 31, 2018
The stance clearly had South African slip fielder Faf du Plessis in splits, and the commentators saw the funny side of things as well. There is, however, a method to the madness, with Bailey breaking down the reason for him adopting this stance in the first place, in a demonstration for Michael Clarke and Mark Nicholas in 2009.
"The really simple answer is to keep it side on, the key for batting and getting your feet into a position where you can hit the ball as hard as you can," said Bailey when asked about his stance. "The key to that is keeping my back foot very side on, which is something I used to speak to you (Michael Clarke) a lot about when you played as well.
"My tendency when the ball is swinging is to turn my hip to face the bowler, which then makes my hands lead out and it would get me into a lot of trouble. So it's just something I've been tinkering with to try and make sure my back foot stays as side-on as possible. "I've found something that's working really well. Until it stops working, and then maybe I can come up with a new one!"