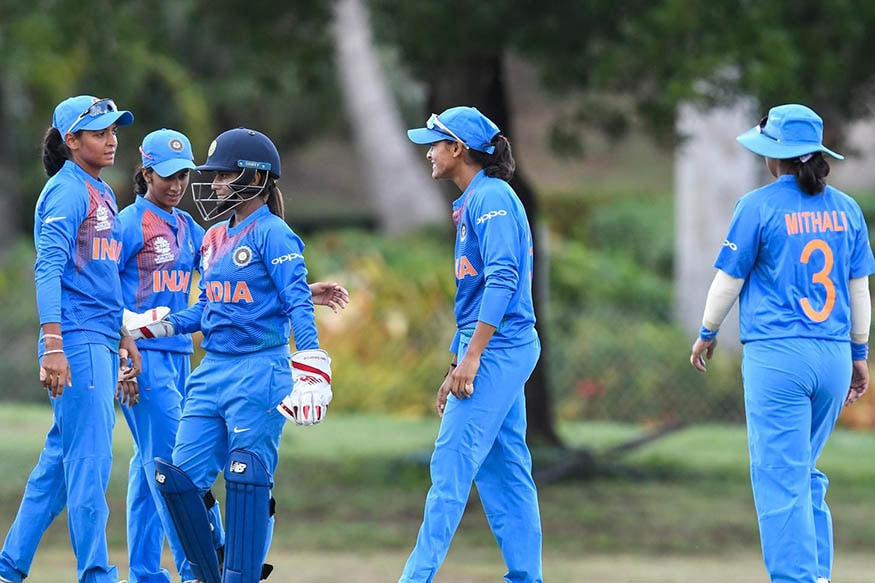 Raise your hand if you are an avid follower of Indian domestic cricket and knew in advance that the first round Ranji Trophy match between Maharashtra and Vidarbha, the defending champions, from Pune would be live on Star Sports on Thursday (November 1) morning? Or did you know that the game between Punjab and Andhra Pradesh would be live-streamed on Hotstar?

Even if there was any promotion of these games on either one of the 13 Star Sports channels (including the High Definition ones) or Hotstar, it was lost under the avalanche that is Indian men's cricket team. It's almost as if Indian cricket means only what Virat Kohli and his boys have done in the past, are doing in the present and will do in the future.

Let's set the context straight. Star Sports India have done a terrific job in redefining the coverage of not only cricket but also other sports in the country. They not only have channels in English and Hindi, but also have coverage in Kannada and Tamil. Their intent to be the most dominant player in the territory became more evident over the last year. After bagging Indian Premier League media rights for the next ten years for Rs 16,347 crore in November 2017, they shelled out Rs 6138.3 crore in a three-day e-auction in April 2018 to secure the Global Consolidated Rights for Indian cricket till March 31, 2023.

The estimated cost of each of the 102 India men's home matches scheduled in this period is approximately Rs 60 crore. Star paid the amount only for the cricket to be played by the India men's team, and BCCI offered them complimentary rights to women's cricket and domestic tournaments as a part of the bundle package.

With a business to run and profits to be made after such huge investment, Star have worked hard to maximise eyeballs for both IPL and the national men's team, some would argue at the cost of overkill at times. They have, however, not done justice to the two free products they have rights to. Here are a few suggestions that Star could consider to enhance their coverage of women's and domestic cricket.

More Intent, Better Promotion

Star Sports' promotional video of the Women's World T20 2018 which ends with some of the Indian players walking to the ground is really warm. But it is mere lip service. There are no actions to back up the advertisement. The team left for the Caribbean for the tournament in late October, but there was hardly any noise barring a few tweets and one official pre-departure press conference with the captain and coach organised by BCCI.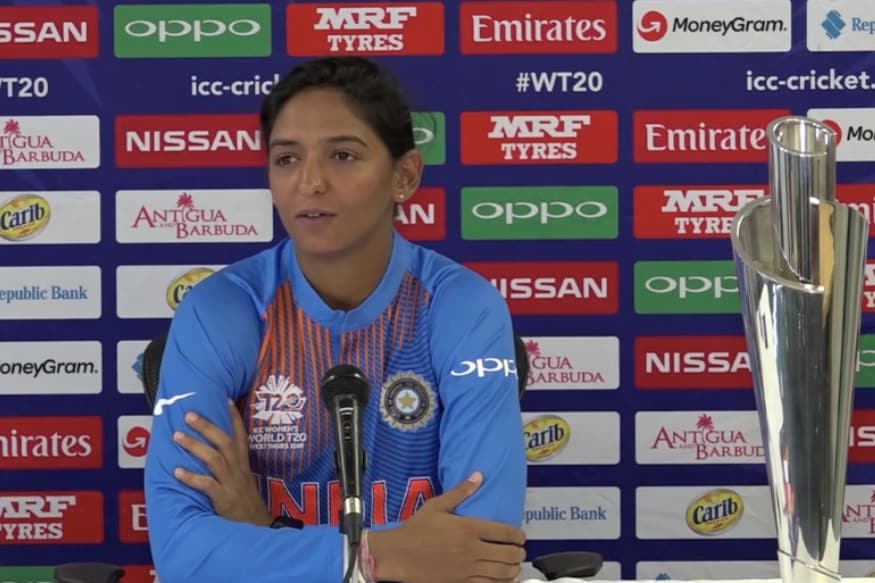 Image: ICC

Star, who currently hold the rights to all ICC tournaments, could have done a run-up show and created a buzz. They could have shown India A's three T20s against Australia in Mumbai on television. The India A team was after all made up of the World T20 bound squad, and seeing their performance in these games would have built an anticipation going into the multi-nation event. Come next year when the men's team will travel to England for the 50-over World Cup, Star will paint the entire country red, or rather blue.

Create a Legacy

Vidarbha won the Ranji Trophy for the first time in 2017-18, and followed it up with Irani Cup triumph. The emotions on the faces of the players on those two joyous occasions needed to be seen to be felt. The season before that, Gujarat made history by winning their maiden Ranji title. How many times have we seen the highlights of those matches in the last one year? Your guess is as good as mine.

How difficult it is to create a programme around these historic victories by speaking to all stakeholders involved and run it through the year so that the memories remain fresh and a new, organic fanbase gets created?

Ranji Trophy is now in its 85th edition with a strong legacy. Isn't it one of the responsibilities of the broadcaster to glorify it further? There are so many wonderful stories from India's domestic circuit that have been lost over the years. How difficult is it for Star to revive them by creating, say, half-an-hour capsules, dedicate space to celebrate legends about whom we don't know much, visit the houses of players who once brought crowds to the ground but are nowhere to be seen now, conduct panel discussions on past seasons by inviting guests who had a key role to play back then?

So many things that can be done. The romance of domestic cricket lingers on, and there is such rich history to bank on. All it needs is some research and execution. As a former cricketer said, "We do have our own stars, just that we fail to recognise them."

When ESPN had just entered the Indian market in the mid-1990s, they used to have an evening bulletin of Ranji roundup from the day. The content was fresh. Why can't Star have highlights of more matches during the season even while telecasting two matches live? Surely there is extra cost involved, but as the biggest player in an almost monopolistic market, does Star not have a responsibility towards not just their business, but also towards the fans? How sad a cricketing loss it will be in the future where young followers of the game recognise an overnight IPL star, but fail to understand the value of domestic stalwarts like Amarjeet Kaypee or Rashmi Ranjan Parida.

Mithali Raj's India finished runners-up in the 2017 World Cup in England and became overnight stars. There were a few talk shows with the top players after that and Star telecast two of the three home series, but that apart they failed to cash in on the momentum built by that success. Harmanpreet Kaur's 171 not out in the semifinal win against Australia is easily among the greatest limited-overs knocks of all time, but there have been only a few reruns of it. If Kohli or Rohit Sharma would have played that kind of an innings then we would have undoubtedly seen it endlessly on our screens.

Dedicate a Channel

Of the 13 channels that Star Sports have, why can't one be exclusively dedicated to women's and domestic cricket through the year? Maybe it does not make sense inventory wise in the here and now, but surely Star has enough technical expertise and creative resource to build a product from scratch and make it saleable over a period of time. This way more women's domestic matches can also be on television. If that is too much to ask for then at least dedicate an exclusive one-hour slot in one of the programmes every day through the year to just promote the two free products. Right now, the impression one gets is as if women's and domestic cricket are the two unwanted kids of a rich family that no one wants to be associated with.

Celebrate the Pathway


(Image: Twitter)

Rajneesh Gurbani became a sensation when he took 20 wickets in the semifinal and final, including a hat-trick against Delhi in the title clash, to help Vidarbha win the Ranji Trophy last season. He has since been rewarded with a place in the India A squad. Karun Nair made a triple-century to help Karnataka beat Tamil Nadu in the  2014-15 Ranji final, and then scored an unbeaten 303 against England in Test match. KL Rahul, Jasprit Bumrah, Shreyas Iyer, Prithvi Shaw, Mayank Agarwal and many more first made a splash in the domestic circuit before going on to graduate to the next level. It is the pathway to the Indian team. Star have exclusive rights to this footage from the last seven seasons. How much does it take to show reruns of these and celebrate the pathway?

Fresh Voices in Commentary Box

All the television commentators in the domestic circuit are BCCI contracted, but surely Star can have a say in introducing fresh voices in the panel. Amol Muzumdar does a terrific job with his sharp insight, and Vivek Razdan, at times, brings in a fresh perspective. But the same cannot be said about some of the others. Some hardly do any research and often commit glaring errors on air. For instance, one commentator recently called Harmanpreet Kaur, captain of the national T20 side, "Harpreet Kaur".

Also, how about inviting domestic heroes from the city from where the match is being telecast as guests so that they get a platform to reflect back on their glory years and in the process, entertain and educate the listener? Or how about doing a story on the cricket culture of the city where the crew is and showing those nuggets during the lunch and tea break instead of repeating some old India matches that have no context?

(Sidhanta Patnaik has reported on six ICC men's and women's tournaments. He is the co-author of The Fire Burns Blue - A history of women's cricket in India. @sidhpat)

First Published: November 7, 2018, 9:59 AM IST