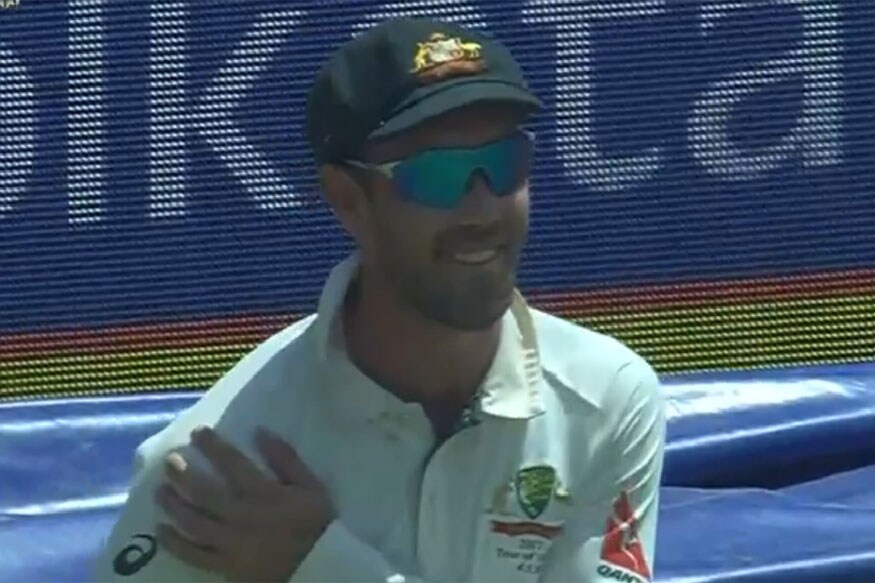 New Delhi: India and Australia have been fierce competitors on the pitch for many years now, but in the ongoing series, the two team have taken verbal volleys and on-field altercations to an altogether new level.
Centurion in the first innings, Glenn Maxwell was seen mocking Kohli's shoulder injury even as the India skipper tried his best to get some runs under his belt.
This after Kohli rushed out to the balcony and started clapping as Smith lost the last review left with the Aussies till the end of the 80th over.
Also Read: Kohli Shows He Loves to Clap for Australia Skipper Steven Smith
Getting back at Kohli started after Maxwell saved a boundary in the same area where Kohli took a tumble and injured his shoulder while saving a boundary on the opening day of the third Test.
The Australian all-rounder too had to dive in order to save the ball from going over the ropes and while getting up Maxwell mimicked Kohli by grabbing his shoulder with a smirk on his face.
Image Credits: Indian Cricket Team Facebook Page.
The Indian cricket team's Facebook account also took note of the incident and posted the video on their page. The post read: 'Max'well' Unwell? Australian batsman tries to mock India captain Virat Kohli's injury at the boundary ropes.'
Maxewll was the Australian hero in the first innings, helping Australia put on a mammoth score and it's a shame that such antics by the Tasmanian will steal away the limelight from the good cricket he advertised on the first two days.
First Published: March 18, 2017, 4:02 PM IST