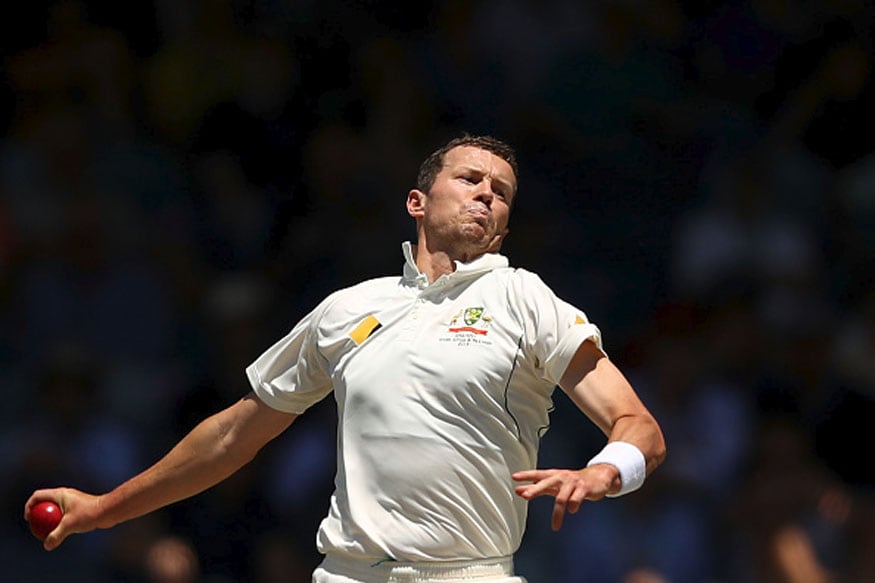 Fast bowler Peter Siddle is among those who are looking to pin down their spot in the Australian team for the Ashes 2019 and he said that the think tank will be looking closely at the intra-squad game before taking a final call.
Siddle will line up for the 'Haddin XII' against the 'Hick XII' in the four-day showdown.
"We had the chat when we first turned up, 'JL' (coach Justin Langer) goes, 'Cracker' (selector Trevor Hohns) and I will speak to the guys at the end of day four and you'll either be in a good mood or a bad mood'," Siddle told RSN radio.
"It's not everything, this game – it's not the end of the world if you don't quite do as well – but I think it is down to one last crack before selection.
"It's like being a young kid again and getting told at the end of the game if you're in or out. I think if you perform well here, you're definitely in with a good shot at being part of the series."
The 25 players were split into two groups with Usman Khawaja allowed to continue recovery from a hamstring injury that he picked up during the World Cup in the defeat against South Africa.
"We've had our own training days as individual sides so that's been good fun, and to be fair there hasn't been a lot of spending time with the opposition," Siddle said.
"It's a bit of a battle. The two teams have been having dinner with only their teammates, and going out and playing golf together, so I think it could be a rough and rugged few days out in the middle – I'm looking forward to getting out there and seeing what happens."
Siddle, who is looking to be part of a fourth Ashes tour, will be fighting with the likes of Jackson Bird and Michael Neser for the final fast bowling spot in the team in Southampton.
"It's looking a little bit green and it might have a bit of nip and pace in it," he said. "I don't think the boys are too keen in getting out there first thing and having a hit, so it could be win the toss and have a bowl.
"I don't think I could be in a better position going into this game and hopefully another Ashes series than in the condition I'm in at the moment. I'm feeling good, (I've got) plenty of overs under my belt, and had good rhythm with the ball.
"So everything's prepared beautifully and hopefully I'm one of the ones getting that nice face-to-face chat with JL."