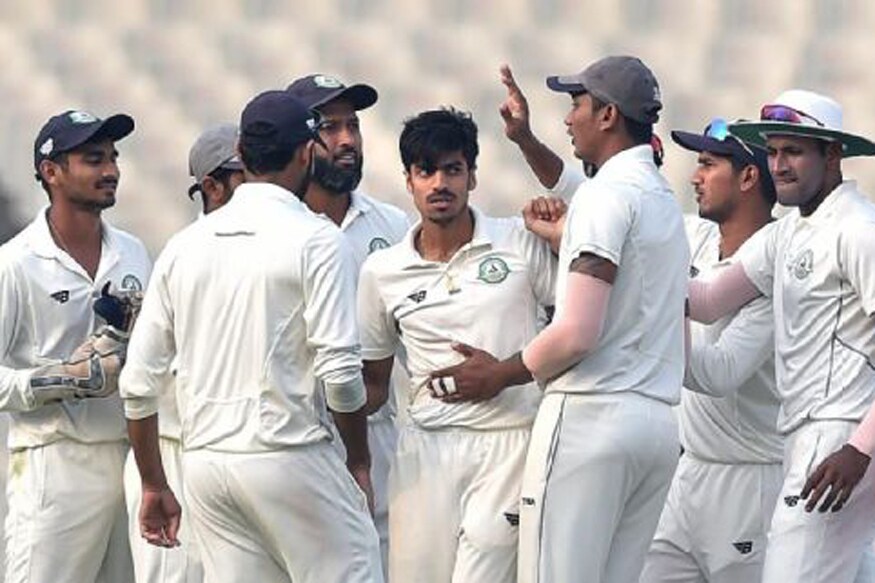 Indore: Vidarbha's remarkable progress to a maiden Ranji Trophy final has left the domestic cricket circuit pleasantly surprised and VCA vice-president Prashant Vaidya said tapping talent in districts and rural areas went a long way in building a strong state team.
First-timers Vidarbha are currently playing seven-time winners Delhi in the final of India's premier domestic competition.
"You need to have a good structure; that is most important. I always believed talent is going to be there more in rural areas, that is where we need to get the junior lot the U-15, U-16 sides, said Vaidya, who has played four One-day Internationals during a nearly decade-long first-class career.
The former pacer represented Bengal the most in first-class cricket and was at one point considered the fastest in India.
"Once that happens, then you have a continuous flow of U-16, U-19 graduating into the higher side. That's where you get teams to perform consistently, Vaidya said, adding: The structure is more important, to have more matches at junior level, especially in district areas.
"That is what we have been trying to do in Vidarbha. I am a firm believer that you have a lot of talent in Vidarbha and we have to reach out to them, identify them at an early age and get them into the system early."
The Vidarbha Cricket Association (VCA) official said the coming of Mumbaikar Chandrakant Pandit as coach was key to the team's success.
"Chandu Pandit is the right person to coach a team like Vidarbha, where you need to instill in them the self-belief," Vaidya said, adding that it was Pandit, who had approached them earlier this year.
"He is well respected and has got a good record as a coach. And then being from Mumbai, it does help. Teams like Vidarbha, which are developing states, you need the right work ethics," he said.
"We definitely had a very good team. We have been playing knockouts for last few years, maybe not as consistently but we were there. This time, we had a very good pre-season and that also helped. It all started from there."
He said success of developing teams such as Vidarbha bodes well for Indian cricket.
"New teams are coming up very well. Somebody like (Rajneesh) Gurbani was not heard of till the quarterfinals or the semifinals. New teams doing well brings out new players and then that is how you increase the competition," he told PTI.
"That is how it helps in the development of cricket overall. It makes the entire setup more competitive and also acts as inspiration for others teams. Looking at the success of smaller teams like Rajasthan (which won consecutive titles in 2010-11 and 2011-12 seasons), we also felt we can win, Vaidya said.