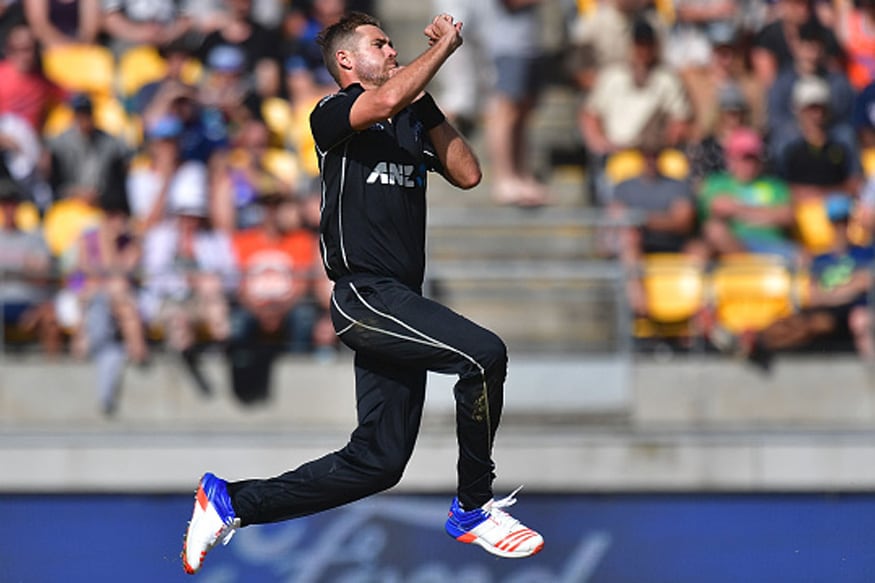 Blackcaps captain Tim Southee heaped praise on Doug Bracewell and Scott Kuggeleijn, whose all-round efforts were instrumental in helping New Zealand wrap up the lone Twenty20 International against Sri Lanka staged in Auckland by 35 runs and ensure the visitors ended the tour winless.
"From the position we were after 10 overs with the bat, to get that score and then come out and the way we bowled, it was a tremendous effort," said Southee after the game.
"The likes of Scott Kuggeleijn and Doug Bracewell, two guys who haven't played a lot for New Zealand in recent times, for them to come out and play the way they did and to turn the match on its head just shows you that the guys that come in feel comfortable and they are out to express themselves."
New Zealand looked down and out 10 overs into the game with the Sri Lankan bowlers removing the cream of the hosts' top order and reducing them to 55/5. However, Bracewell and Kuggeleijn came in started in top gear to wrest any momentum. While Bracewell finished with a 26-ball 44, Kuggeleijn slammed 35 in 15 as New Zealand collected 82 runs in the last five overs to amass 179/7.
The duo then picked up a wicket each as well to blow Sri Lanka out for 144 in 16.5 overs. Bracewell, named Player of the Match for his all-round effort said that he was just trying to keep his shape and hit the ball as hard as he could.
"Good result obviously and nice to chip in with a wicket as well. Scotty was brilliant with the bat and his striking kept us going," said Bracewell.
"It (batting) has been a work on for a few years. I guess in this format, it is about staying still and trying to hit the ball hard. Like I said earlier, just sort of backing myself and enjoying it as well.
"Pretty happy with my performance tonight. It was nice to contribute with the bat and also with the ball. Pretty happy that the guys pulled it off."
For Sri Lanka, who ended the tour on a winless note it was a steep learning curve and Lasith Malinga said that his team needed to learn the art of crossing the line if they had to do well against good teams.
The visitors were in the game both with the bat and ball but let things slip both times to eventually fall short.
"First few overs we were going really well, but the last two overs we leaked a lot of runs. I still thought 180 was a gettable score on this surface. I think we did not understand how to win the game, we are lacking in that," quipped Malinga.
"We always talk about how we use the variations and how they adjust to the conditions. I think today our bowlers did that really well. We just need to adjust to the conditions and people have to understand how to win a match and how to cross the line."