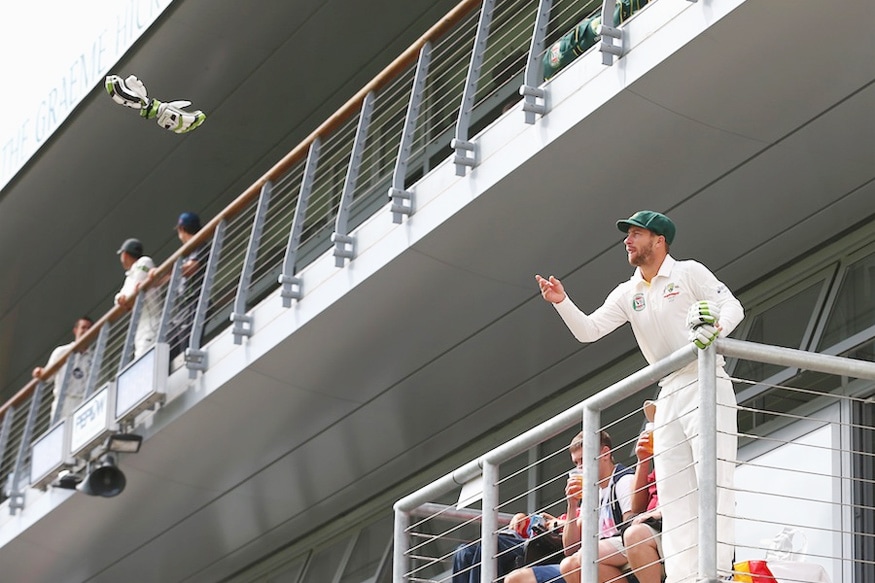 The presence of Tim Paine as captain of the Test squad and the emergence of Alex Carey in the One-Day International format has meant Matthew Wade is no longer Australia's first-choice wicketkeeper. Wade himself has made peace with the situation, but is pushing ahead for a place in the side as a pure batsman.
Wade last played for Australia in 2017 but a recent strong run of form has forced the selectors to pick him for the Ashes series against England. Wade made 1021 runs at an average of 60.05 in the 2018-19 Sheffield Shield season and then extended the form in Australia A's tour of England, scoring two centuries in four one-dayers and a ton in the four-day match against England Lions.
"I don't feel like I'm pushing for that (wicket-keeper) spot too much anymore," Wade said. "I think (Carey) is going to be the next wicket-keeper for Australia. I think everyone knows that, it's just a matter of time for that to happen. It's just a luxury that I've played 20 Tests and a lot of one-dayers as a 'keeper that if something happens to Tim on the morning of a Test, then I can stand in and 'keep. I've got no issues there. I've been away for a long time and I am excited to be back.
"I see myself as a batter on this tour. And if there is an opportunity to bat at five or six, wherever it is, I am comfortable to step into it. Fingers crossed I get an opportunity."
Wade also revealed that he was nearly set to miss the tour of England with Australia A owing to the birth of his baby.
"I was probably going to pass on the Australia A tour because we were going to have the baby and I rang Julia (wife) during the (final) Shield game and basically told her I was a chance to get picked in that Australia A tour and she told me to go. So all credit to her, to be honest. Otherwise, I wouldn't be here."
Wade is a part of Australia's 14-man squad for the first Test against England beginning in Birmingham on August 1.