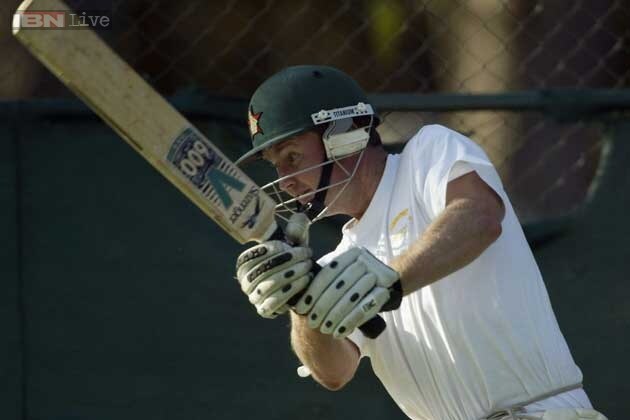 As the Pakistan Cricket Board (PCB) is finding it difficult to convince country's most capped player, Inzamam-ul-Haq, to become national team's batting coach, the important position may go to Zimbabwean Grant Flower.
According to PCB sources, Flower has applied for the job but PCB's preference remains Inzamam, who played 120 Tests for the country and was captain from 2003 to 2007.
"So far the board has not met with success where Inzamam is concerned, because he is very busy with his business and religious activities and is not in a position to be with the team full time," one source said.
He said eventually Inzamam might be given the role of batting consultant but now the board is also looking at Grant Flower as a possible batting coach.
Flower, who has the experience of working with other international teams is one of the few high profile foreigners to have applied for coaching positions.
The coaching committee of the board, which includes Moin Khan, Haroon Rasheed and Intikhab Alam, is scheduled to meet on Monday to finalise and recommend names for different coaching positions to the PCB Chairman.
The most important position, that of head coach, apparently has already been handed to former Test captain, Waqar Younis.
"Waqar has been offered a two year contract and when he met with Sethi he outlined some of his reservations and demands clearly. Many of which have been accepted by Sethi," the source added.
He said Younis had demanded the same monthly salary as given to Pakistan's former Australian coach, Dav Whatmore which was around 1.6 million rupees per month.
He has also asked for a major say in selection affairs and the assurance that the board will not interfere in matters where senior players are dropped from the team.
"Waqar, who coached the team in 2010 and 2011 and then resigned because of personal and health reasons, this time around has made it clear he wants more authority and say in selection and team matters," the source added.
The source said that Younis had come down specially from Sydney to meet with members of the coaching committee and Sethi as he was keen on the job himself.