Meiyappan's arrest made under pressure: Lawyer
"It is extremely wrong to tell a person that I will arrest you on a suspicion that you might be guilty of," said Abad Ponda.
Updated: May 26, 2013, 9:23 AM IST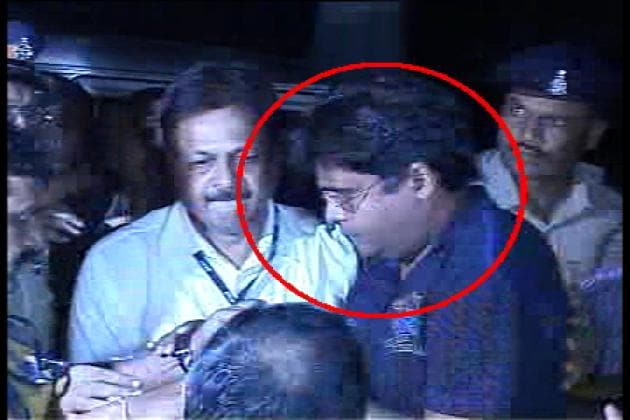 New Delhi: Lawyer of N Srinivasan's son-in-law Gurunath Meiyappan, who has been arrested and sent to police custody on charges of betting in IPL, told CNN-IBN that his arrest was made under pressure. "The fact of the matter remains that the police have no evidence with them. Or conclusive proof or prima facie evidence - oral or documentary. It is extremely wrong and unfair to put the cart before a horse and tell a person that I will arrest you on a suspicion that you might be guilty of," said Abad Ponda.
Meiyappan was sent to police custody till May 29 after a three-hour long argument in a court. A tired looking Meiyappan had earlier been interrogated for several hours after a dramatic midnight arrest.
"It's apparent that the arrest was under pressure.. Obviously there are vested interests and I don't need to spell them out," Ponda said.
As of now the sections applied against Meiyappan are the blanket sections applied against all the accused. Though the defense tried to argue arresting him when he responded to summons was illegal, the court favoured the police arguments for custody.
The police remand papers' claim they need to probe Meiyappan passing on team information to bookies as well his connection with ICC elite panel umpire Asad Rauf. This dramatically changes the ramifications of the case, as this, if found true would tantamount to spot-fixing and a widespread organised operation.
Officers believe several rounds of face-to-face confrontations between arrested actor Vindoo Dara Singh and Meiyappan would yield results. While the Mumbai Police claims that they have incriminating evidence against Meiyappan, sources say the face-to-face interrogation with Vindoo will certainly widen the net.
---
---
Team Rankings
Rank
Team
Points
Rating
1
Australia
3028
116
2
New Zealand
2406
115
3
India
3085
114
4
England
4326
106
5
Sri Lanka
2454
91
FULL Ranking
Rank
Team
Points
Rating
1
England
5405
123
2
India
5819
119
3
New Zealand
3716
116
4
Australia
3941
109
5
South Africa
3345
108
FULL Ranking
Rank
Team
Points
Rating
1
Australia
6047
275
2
England
5959
271
3
India
9319
266
4
Pakistan
6009
261
5
South Africa
4380
258
FULL Ranking