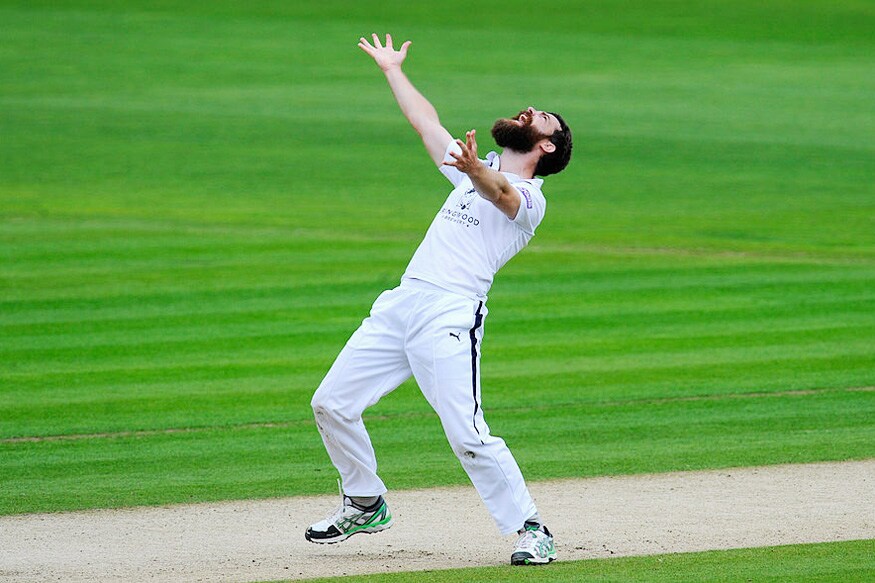 Hampshire left-arm seamer James Tomlinson bowed out of first-class cricket on Monday with what Graeme Swann called the "greatest retirement statement in the history of English cricket".
The 34-year-old, the leading wicket-taker in the 2008 First Division of the County Championship, has ended a 14-year career that saw him take 419 wickets in all formats since making his Hampshire debut in 2002.
In a statement on Hampshire's website, Tomlinson compared himself to an "old dog with half a leg missing and an ear hanging off" as well as thanking opposing batsmen, and the Dukes cricket ball for their contributions towards his career.
Tomlinson wrote: "I remember years ago watching a nature documentary that followed a pack of wild dogs on a hunt.
"At the front of the pack there were the young and keen dogs who couldn't wait to get stuck in, then in the middle were the experienced, healthy dogs who knew what they were doing and held the pack together.
"But I will never forget the image of one old dog at the back of the pack trying to keep up. He had half a leg missing and an ear hanging off from what must have been years of previous battles.
"When he finally arrived at the scene all that was left were scraps... Although I was once both the young dog at the front and the healthy dog in the middle I feel now is the right time to head back to the den.
"I now have the opportunity to do just that and look after all the young dogs coming through. A job I already love and cherish," explained Tomlinson, who is moving into coaching.
He added: "It's been a privilege to play first-class cricket for Hampshire and I would like to thank... My brothers, Hugh and Ralph, and Wasim Akram. All the coaches and captains that have picked me. The physios and fitness coaches who have kept me going.
"The Hampshire members and the rest of my family for their constant support. My bowling partners who showed me what was required for first-class cricket. The slip cordon and the Dukes ball.
"However I would most like to thank the opposition batters who somehow for over a decade missed the straight ones and nicked the half volleys... to you all I will be forever grateful!"
Former England off-spinner Graeme Swann greeted Tomlinson's announcement by tweeting: "This could be the greatest retirement statement in the history of English cricket."
Current England internationals James Vince and Liam Dawson, who ho played alongside Tomlinson at Hampshire team-mates of Tomlinson, also took to social media
"What a pleasure to have played alongside and shared a dressing room with this guy for the past 8 years. LEGEND," Vince tweeted, while Dawson said: "Congrats to james Tomlinson on his career.been a pleasure to have played with you for all those years."
Meanwhile Warwickshire and England all-rounder Chris Woakes said: "Typical Tommo! Legend of a bloke! Good luck fella, hope it goes well!"