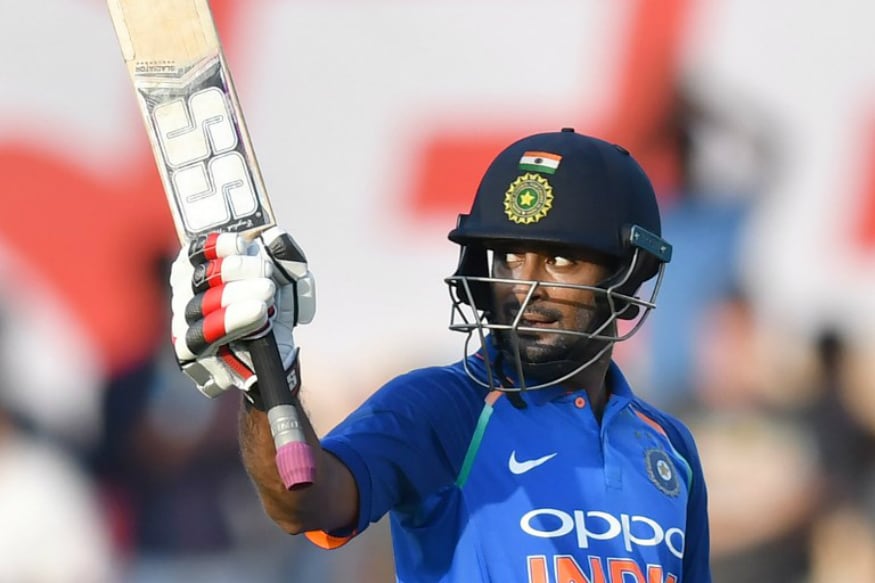 One of the hopefuls in the build up to the ICC World Cup for a permanent spot in the Indian team's middle order Ambati Rayudu celebrates his 34th birthday today.
Rayudu unfortunately though fell out of favour with the selectors after he tweeted his displeasure at not being selected for the World Cup and said that he'd be watching the games with 3D glasses.
Since then he even announced his retirement and has also reversed that decision and is hoping to be back in the fold soon.
The Andhra Pradesh batsman has played 55 ODIs for India and has scored three centuries along with 10 half centuries with a highest score of 124*. He has also played six T20 Internationals for India. Rayudu had been part of India's World Cup squad in 2015 but failed to get a game in Australia and New Zealand.
In 2009, Rayudu's career received a fresh lease of life when he accepted the BCCI's amnesty offer and starred in the IPL. His impressive performances saw his Mumbai Indians team-mate Harbhajan Singh called him "a special talent" and said he could see Rayudu playing for India.
The right hander scored 356 runs in the 2010 IPL and was re-signed for the 2011 season. He stepped up further that season, making 395 runs to be the team's second-highest scorer, behind Sachin Tendulkar.
He announced himself as a cool finisher when he swung a six, with Mumbai needing four off the last ball against Kolkata Knight Riders in 2011. Rayudu floated across the batting line-up and even took the wicket-keeping gloves to lend more balance and remain a vital cog in the side.
In the most recent season of the IPL, Rayudu who plays for the Chennai Super Kings played 17 matches and scored 282 runs with a highest score of 57.