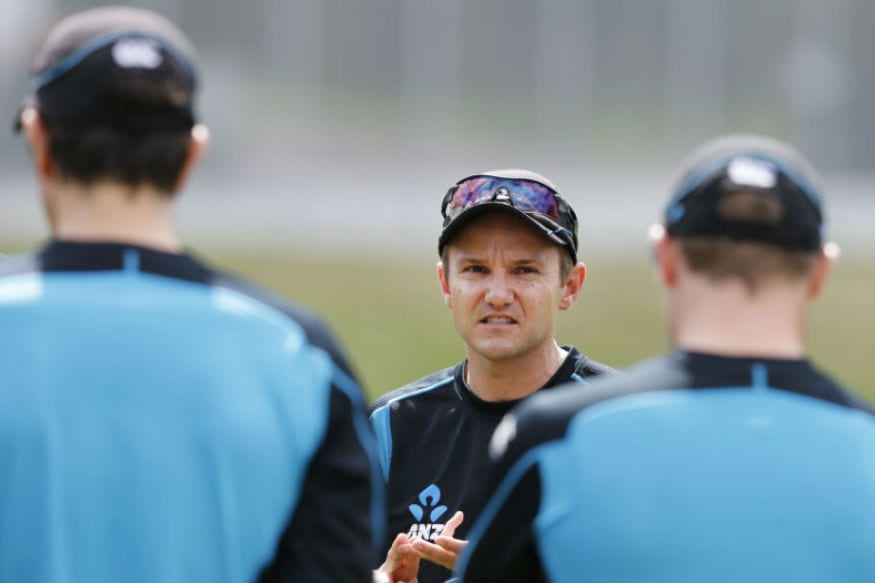 Former New Zealand coach Mike Hesson said he wasn't disappointed at missing out at the chance of coaching the Indian cricket team, adding that he was happy with the way the process went.
"I went through the process and I am happy with it. I wish Ravi and the team the best of luck," said Hesson at the side-lines of a Karnataka Premier League commentary stint.
"As a coach, you're always going to be judged only as a coach. Within any coaching group, though, you need plenty of playing experience.
"That said, I think it's more about the combination of coaches. I am sure team India has put together a good crew."
Hesson was last in charge of Indian Premier League (IPL) side Kings XI Punjab but resigned from his post this year and has now been appointed Director Cricket Operations of Royal Challengers Bangalore.
"The first month or two is just about getting to know the people, what works and what doesn't. It's one thing to get news from afar, another thing entirely to immerse yourself in the team.
"In that sense, we'll have a wait a while and see how things play out. Talent in India is never an issue. In all areas of the game, India has a huge talent pool.
"It's really about maximising talent, that's what our job is as coaches. That will be my role as director of operations.
"If we get the right people in place, things will naturally fall into place. It's about creating an environment where players can go and express themselves."
Hesson will work in tandem with new RCB coach Simon Katich, who was part of the Kolkata Knight Riders' coaching staff in 2019.
"He (Katich) was on the radar for RCB for a while, and rightfully so because he's very talented. He was part of our discussions too. I feel like RCB have gotten the right man for the job. We hope to put our best foot forward." ​