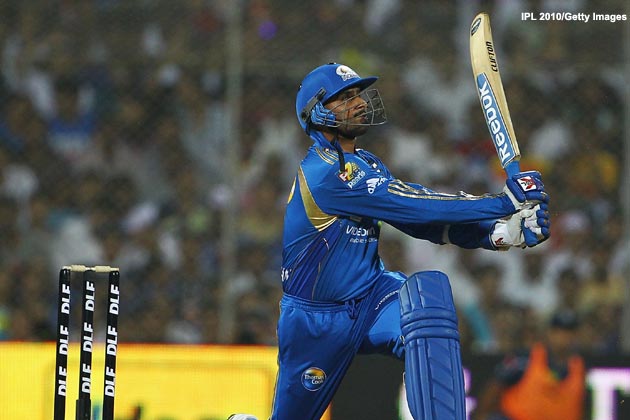 New Delhi: Though he starred with both bat and ball, Harbhajan Singh's fiery antics have led to a heavy fine on the Mumbai Indians spinner.
Match referee Gundappa Vishwanath was not too happy with Harbhajan's antics after he caught and bowled Deccan Chargers batsman Tirumalasetti Suman in the 11th over. Harbhajan had a few words to say to the batsman, that earned him $15,000 fine for a level 1 offence.
Harbhajan, who had fired Mumbai Indians to a defendable total with a quickfire 49 from just 18 balls, was bowling in the 11th over of the Deccan innings when the incident took place.
"Harbhajan pleaded guilty to a Level 1 offence (Article 2.1.4), which relates to 'excessively audible or repetitious swearing'," IPL said in a statement on Monday.
Harbhajan, however, finished with three wickets to lead Mumbai to an impressive victory. Mumbai Indians now sit pretty at the top of the IPL standings with five wins out of six matches.