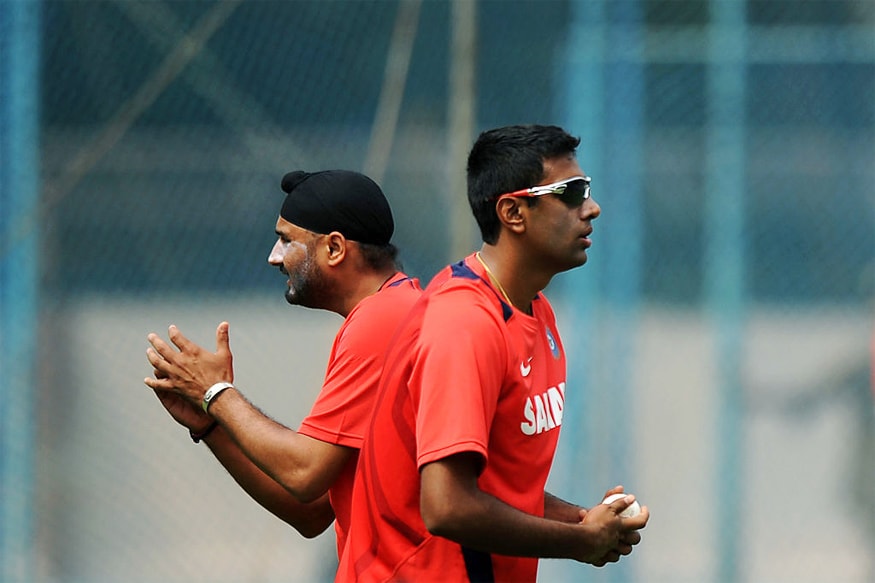 New Delhi: Former India spinner Maninder Singh has slammed Harbhajan Singh for his comments which suggest that the current Indian team's success in Test matches is due to playing on spin friendly pitches.
In an exclusive chat with CricketNext, Maninder said that Harbhajan should not make such comments as he too has bowled on similar tracks and picked up many wickets.
"I think being such a great bowler that he has been, Harbhajan should refrain from comments like this because he too has got wickets like this to bowl on and has got plenty of wickets on those kind of tracks," Maninder told CricketNext over phone.
Harbhajan Singh, in a series of tweets, had alleged that the success that current generation of spinners are enjoying is because of spin-friendly pitches at home.
Harbhajan used the hashtag 'tailormadeconditionsforspinners' during the Indore Test, in which ace Indian spinner Ravichandran Ashwin finished the match with stunning figures of 13/140.
Sabr kar 3 and half day Mai bada waqt hai abhi.pitch already spinning a lot #tailormadeconditionsforspinners don't think NZ can bat for long https://t.co/445hfffjph

— Harbhajan Turbanator (@harbhajan_singh) October 9, 2016
In another tweet, Bhajji wrote,"(Anil) Kumble and my Test wicket count would have been something else if we got wickets like last 4 years we playing on".
Only 2 in my 103 tests.. Kumble and my test wicket count would have been something else if we got wickets like last 4 years we playing on👊 https://t.co/fvkdVw1I1v

— Harbhajan Turbanator (@harbhajan_singh) October 9, 2016
Maninder, who has 88 wickets in 35 Tests for India, said that such a comment is in bad taste and "smells of jealousy".
The former India spinner said that Harbhajan should learn from the likes of Sachin Tendulkar and Anil Kumble and be more humble.
Having played with someone like Sachin Tendulkar, Harbhajan has not learnt how to stay humble. By being humble someone like Bhajji can get a lot of respect, Maninder said.
Maninder further highlighted the fact that Ashwin has fared far better than Harbhajan in the Test matches that the duo have played together.
Harbhajan and Ashwin have played together in 5 Test matches. The Turbunator has picked up 11 wickets in those matches while Ashwin has bagged 35 wickets.
"Harbhajan should enjoy Ashwin's success and be happy about his achievements," Maninder said.
Ashwin recently broke Harbhajan's record of being the fastest India to take 200 Test wickets. Harbhajan reached the mark in 46 Tests, while Ashwin breached the 200-wicket mark in just 37 Tests, which made him the second quickest to the milestone in the history of Test cricket.
"As a spinner I can tell you that Ashwin is in great form and rhythm. It's a treat to watch the way the ball is coming out of Ashwin's hand currently. If he keeps going the way he is, he should take more than 500 Test wickets," Maninder told CricketNext while praising Ravichandran Ashwin.
Indian Test skipper Virat Kohli was told about Bhajji's comments during the post match press conference after India beat New Zealand emphatically at the Holkar Stadium by 321 runs on Tuesday.
Kohli defended the spinners saying,"See even if it is a turning pitch you have to bowl well. Spin doesn't happen only off the pitch. Spin is about how many revs you impart off the shoulder first. And then the ball will do something off the pitch."
"We knew before the series that people are going to start talking about pitches," Kohli said.
"But we made it a point that we knew that there are monsoons everywhere, wickets are not going to be as dry. Especially in Kolkata, we knew that it wouldn't be dry; it was a newly laid wicket. We didn't say anything once. We believe in our abilities, we should be good enough to do it on any surface and against any team," he added.
First Published: October 13, 2016, 1:59 PM IST