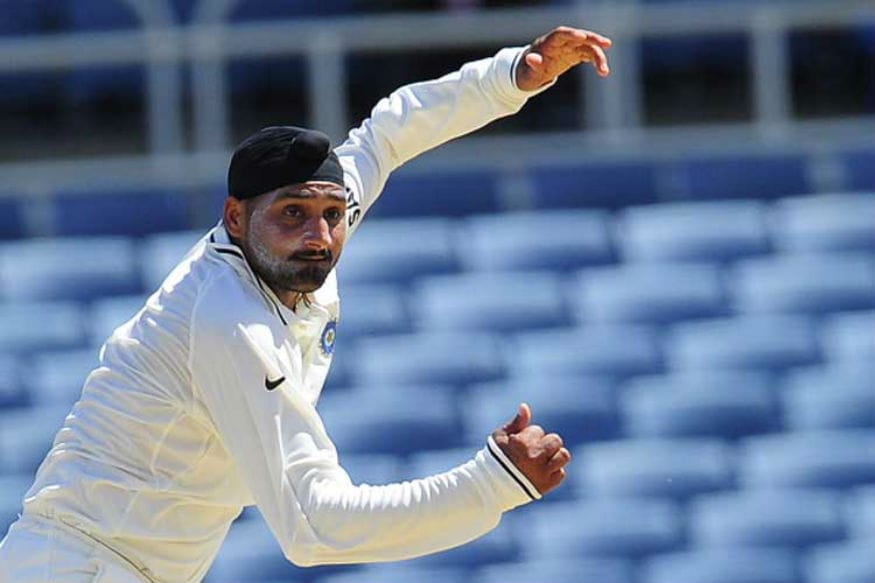 Former India off-spinner Harbhajan Singh, who is commentating on the ongoing series in England, wants India to play two spinners in the second Test at Lord's from Thursday. Speaking at an event in London, Harbhajan was categorical in suggesting the team management failed to read the conditions at Edgbaston, leading to their 31-run defeat.
"India made a mistake even at Edgbaston going with one spinner," he said. "They could have gone with Kuldeep Yadav instead of Hardik Pandya even at Edgbaston, where the conditions were dry, the wicket was dry, where you know the sun is going to be out. So, India, they didn't read the conditions well. They went ahead choosing four fast bowlers and one spinner which didn't help them."
Hardik Pandya bowled only 10 overs in the first Test, all of which came in the first innings, with skipper Virat Kohli not needing to turn to him in the second as his top four bowlers combined to dismiss England 180 in just 53 overs. India's only spinner in the XI, R Ashwin, claimed seven wickets in the match.
The ground staff at Edgbaston ensured the pitch was watered enough which prevented the spinners from getting too much purchase and despite the weather being expected to cool down at Lord's, conditions should still remain conducive to spin bowling. Hence Harbhajan was adamant on playing an additional spinner and backed left-arm wrist-spinner Kuldeep Yadav to get the nod over the more experienced Ravindra Jadeja.
"He (Kuldeep) will create chances," Harbhajan said. "He bowls googlies, legspin with the left hand. On the first day, suppose India were to lose the toss and they are still bowling (at the end of the day), this guy will create chances on a good track. Right hander or left-hander, Kuldeep is the guy because he (can) spin the ball both ways."