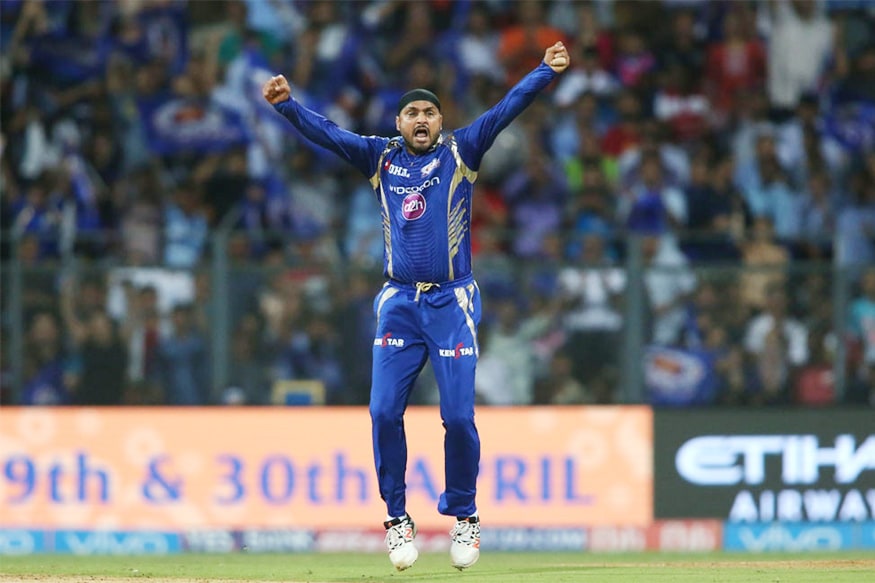 New Delhi: The art of keeping the batsmen quiet during powerplay overs of a T20 game is something that's there in Harbhajan Singh's muscle memory — a result of which is his parsimonious economy rate of 5.82 in 9 matches of the ongoing IPL.

No wonder the 'Turbanator' is harbouring expectations that his name will be in the mix when national selectors pick the squad for the Champions Trophy.


"I am as hopeful and positive as any other player would be. IPL is a big platform and the performances here are taken note of. I have rarely missed any limited overs matches this season (be it Hazare Trophy or Syed Mushtaq Ali T20)," Harbhajan said.


But will he be disappointed if he fails to make the cut, the feisty off-spinner replied: "Not at all. It is selector's call. Yes, I would be very happy to wear national colours but one tournament is not the end of the road. I am still itching to play international cricket. That was what it was 19 years back and as I reach my 20th year, nothing changes," said India's third highest wicket-taker in Test cricket.

In terms of economy rate, Harbhajan has been the best among the top spinners when one takes into account that he has bowled 34 overs. Eight wickets in 9 matches won't tell you the impact he has had in powerplay and middle overs.

He has been bowling those lethal doosras and also getting appreciative bounce off the track.


"On rank turners, you can push the ball through the air. But I have been bowling slower through the air. Trying to flight and get my stock ball, off-break going. You have to be a step ahead of the batsmen and I believe I have been able to do that. That's what has been my role for Mumbai Indian in last 10 years," Harbhajan said.


He wasn't bowling too many doosras in T20 during the past few years but this season has seen him bowling the wrong un's more often just like his younger days.

"When you have 65 metre mid-wicket boundaries and the batsmen are aiming to hit you over that region, it's better that you take mid-wicket out of equation. The doosra then becomes a lethal weapon. It's all about bowling different lines and also altering the length according to core hitting areas of a batsman," said the 36-year-old.


First Published: May 8, 2017, 9:42 AM IST