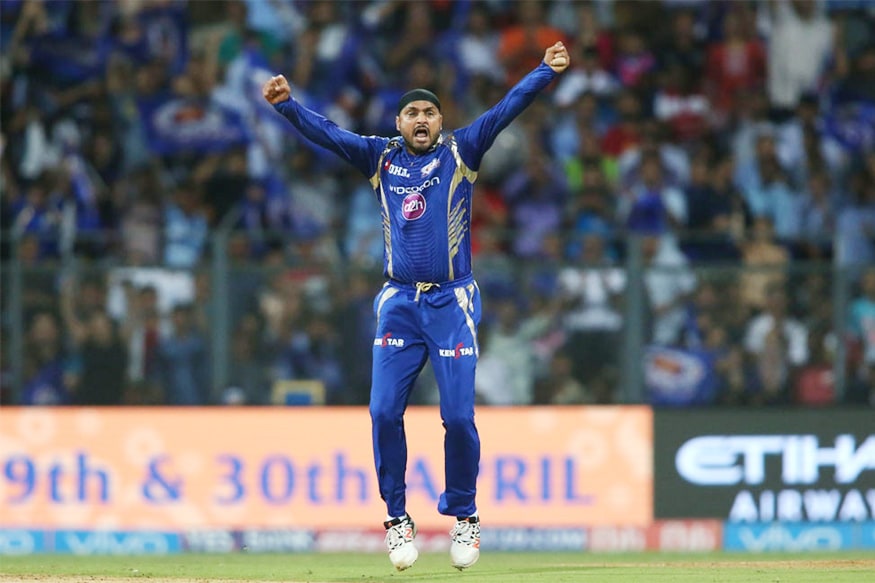 Harbhajan Singh replied in style to infamous IPS officer Sanjiv Bhatt who questioned the lack of muslims in the Indian cricket team.
Bhatt is known for his role in filing an affidavit in the Supreme Court of India against the former Chief Minister of Gujarat and Prime Minister of India Narendra Modi, concerning Modi's alleged role in the 2002 Gujarat riots.
He claimed to have attended a meeting, during which Modi allegedly asked top police officials to let Hindus vent out their anger against the Muslims.
Bhatt tweeted saying. क्या इस समय भारतीय क्रिकेट टीम में कोई मुस्लिम खिलाड़ी है ? Are there any muslim players in the Indian cricket team? From Independence till now, how many times has it happened that the Indian cricket team has not had a muslim member. Have Muslims stopped playing cricket or have selectors started following someone else's rule?
क्या इस समय भारतीय क्रिकेट टीम में कोई मुस्लिम खिलाड़ी है ?

आज़ादी से आज तक ऐसा कितनी बार हुआ कि भारत की क्रिकेट... https://t.co/Nb6ufi71qX

— Sanjiv Bhatt (IPS) (@sanjivbhatt) October 22, 2017
Harbhajan didn't take the tweet lying down, and replied that Hindus, Sikhs, Muslims and Christians are all brothers. Every member of the Indian cricket team is an Indian and no one should question their colour or race.
हिंदू मुस्लिम सिख ईसाई आपस में है भाई। क्रिकेट टीम में खेलने वाला हर खिलाड़ी हिंदुस्तानी है उसकी जात या रंग की बात नहीं होनी चाहिए (जय भारत) https://t.co/UVvSHaLJdY

— Harbhajan Turbanator (@harbhajan_singh) October 23, 2017
Sanjiv Bhatt's tweet indeed shows the unnecessary communal angle being given to the Indian team, despite the fact that Mohammad Siraj was selected in the team, and Mohammad Shami has been a regular in the Indian Test team.