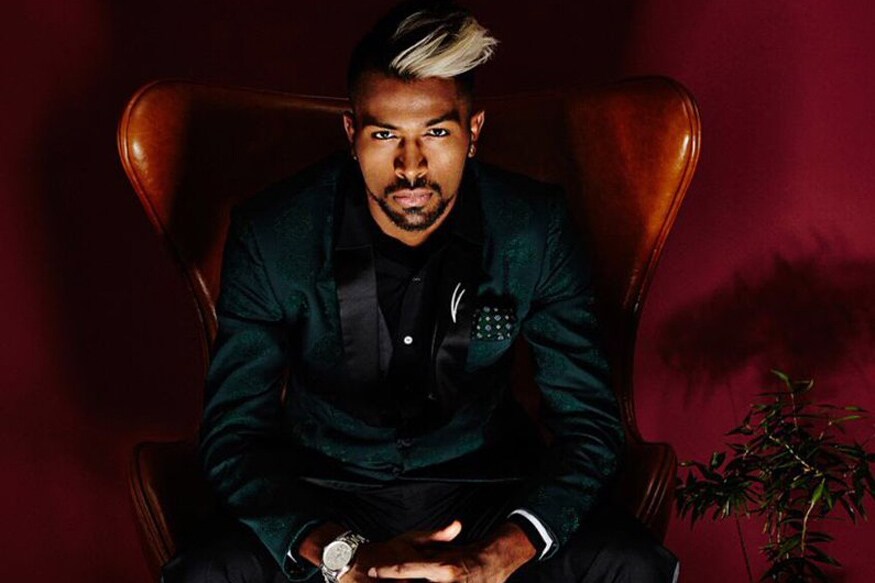 New Delhi: India all-rounder Hardik Pandya is known as much for his style statements as he is known for his game. But his latest look where he sports blonde hair hasn't gone down too well with his fans who compared him to Lady Gaga and also requested him not to go the Vinod Kambli way.

For those unaware, Kambli was at one point considered a bigger talent than even Sachin Tendulkar by pundits before the southpaw lost his plot and ended up losing his place in the Indian team. As for Lady Gaga, she is known to put on quite a show with her unconventional sense of dressing.

The comments started coming in after Pandya took to Twitter to post a few photos which seem to be from a photoshoot for a style magazine.


@hardikpandya7 stars on the cover of #MaximSteed this month.
--#HardikPandya #MaximIndia #Maxim pic.twitter.com/fqI7fJ9aIV

— Maxim India (@MaximIndia) November 13, 2017
Life's about choices. Every choice you make, makes you who you are. pic.twitter.com/sfPtkq2Zm8

— hardik pandya (@hardikpandya7) November 12, 2017
Don't be afraid of change... it's leading you to a new beginning! pic.twitter.com/2N4KNIXU94

— hardik pandya (@hardikpandya7) November 11, 2017
Let your light shine. pic.twitter.com/Ys1eYInXPY

— hardik pandya (@hardikpandya7) November 10, 2017



Fans were clearly not impressed and the brickbats came in.


Male version of Lady Gaga

— Dexter (@MunnaKaTunna) November 11, 2017
We loved yr simplicity.pls dnt go vinod kambli's way.

— Paresh Bhayani (@maroot_123) November 13, 2017



Hardik Pandya's has been one of those 'fairytale' stories in Indian cricket. The all-rounder shot to fame in the Indian Premier League a couple of seasons back and since then he has never looked back. Pandya has improved with every international outing and his rise has been meteoric, from being looked at as a T20 specialist to becoming a mainstay of the ODI team and then making his Test debut.


First Published: November 15, 2017, 9:48 AM IST