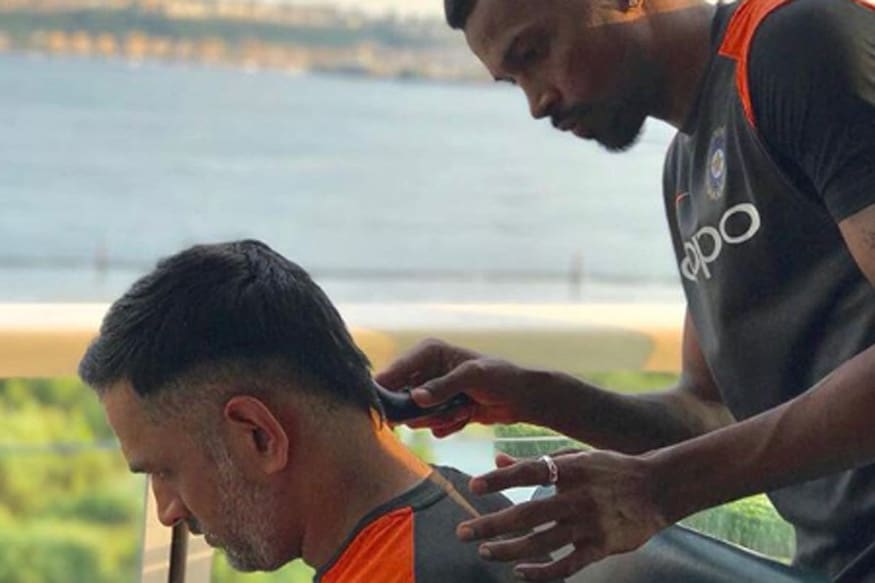 India all-rounder Hardik Pandya is known for his quirky hairstyles and now he turned stylist for none other than MS Dhoni as he gave the former India captain a special birthday gift.

Pandya took to Instagram and shared the photo saying, "Special day calls for a special haircut. Here's my birthday gift for the one and only @mahi7781 . 💇‍♂✌ 😘 ⚠ This stunt is performed by an expert, don't try this at home ⚠😉😂"

In the picture, Pandya can be seen giving Dhoni a haircut.




MS Dhoni turned 37 on Saturday and wishes have poured in from all corners for the former India skipper. Often hailed as India's best limited-overs player, Dhoni celebrated his birthday alongside his family and teammates.

Dhoni is now only the third Indian player to achieve the record of playing 500 international games after Sachin Tendulkar (664) and Rahul Dravid (509). Dhoni made his international debut in 2004 in an ODI against Bangladesh. Since then he has appeared in 317 ODIs, 90 Tests and 92 T20Is. He is also only captain in the world to have won three ICC trophies —World T20 in 2007, ICC World Cup in 2011 and 2013 Champions Trophy.

First Published: July 8, 2018, 3:50 PM IST