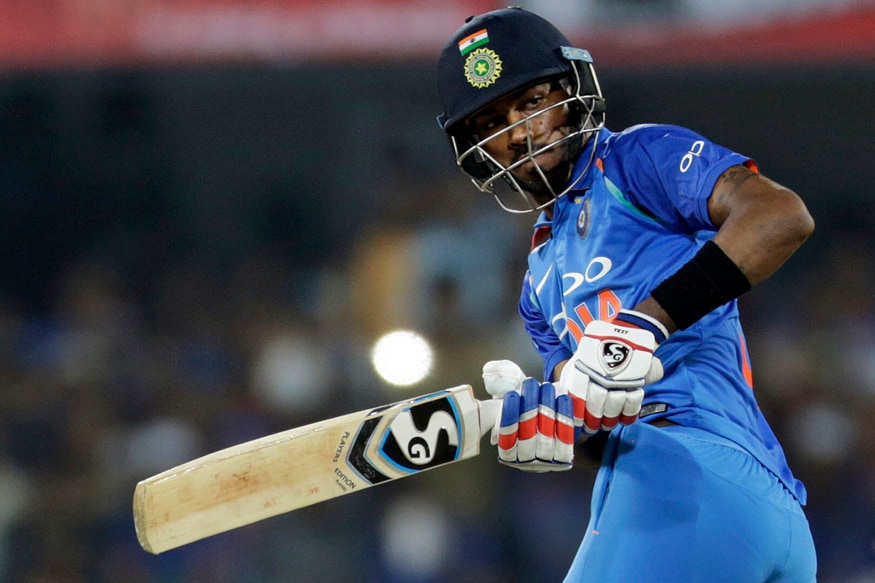 New Delhi: Former India skipper Sourav Ganguly lavished praise on all-rounder Hardik Pandya and has said that he was one of the revelations of the recently-concluded series against Australia. Ganguly feels that Pandya has grown a lot as a cricketer and has become a match-winner for the country in recent times.
"India dominated the series in all aspects against Australia, except a few blemishes here and there. The biggest plus for me has been Hardik Pandya. He has shown progression in his game and in the last few months has evolved as one more match-winner," Ganguly wrote in his column for The Times of India.
"He has natural talent and good temperament both while batting and bowling. He will need to keep on channelizing this in the right direction over a period of time," the former India skipper added.
Ganguly also had good things to say about Ajinkya Rahane — who slammed four fifties against Australia in the ODI series but was dropped from the T20I series following the return of Shikhar Dhawan. Dada said that Rahane remains one of India's top performer and should be kept 'in the loop' for the shortest format of the game as well.
"Ajinkya Rahane has made the most of whatever opportunity he has got but I am sure, he too must have felt the pinch at missing out on a few hundreds. Rahane needs to be kept in the loop as an opener for T20s also because he definitely has value at the top," Ganguly wrote.
Ace India spinners R Ashwin and Ravindra Jadeja were once again overlooked for the upcoming ODI series against New Zealand. Kuldeep Yadav and Yuzvendra Chahal kept their respective places in the side after a string of good performance recently with the ball. However, Ganguly warned that India shouldn't jump the gun with the two youngsters and said that they should be judged on basis of their performances outside the subcontinent.
"There is talk about how Kuldeep Yadav and Chahal have played a good part in India's victory and questions are been raised about the future of Ashwin and Jadeja in the shorter versions. No doubt Kuldeep and Chahal have bowled well but in Indian conditions, spinners generally do well. It is too early to comment about the two as they still have to express their skill in conditions outside India," Ganguly wrote.
India are scheduled to play three ODIs against the Kiwis — October 22 in Mumbai, October 25 in Pune and October 29 in Kanpur.