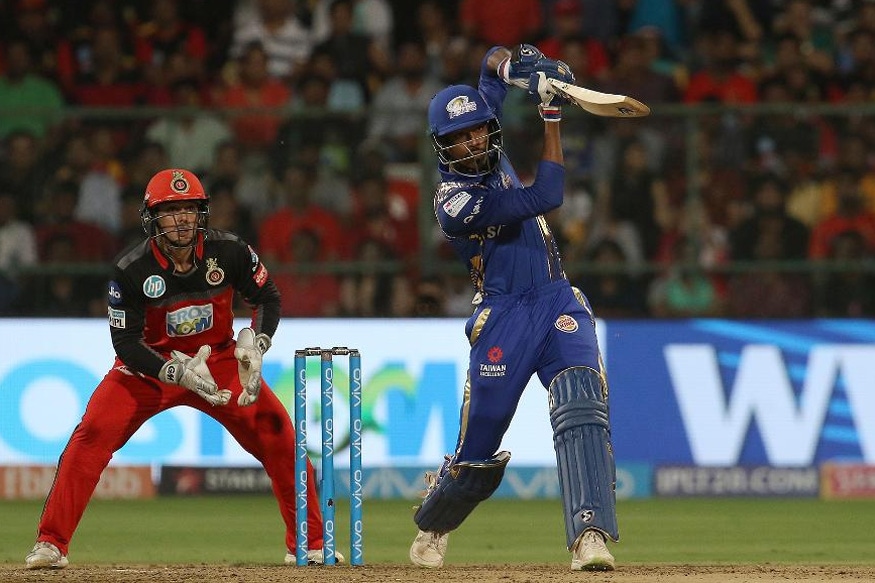 In recent years in Indian cricket, one of the game changing players who has come to the fore has been Mumbai Indians all-rounder Hardik Pandya. He has time and again been instrumental in providing that final push to take his team over the line.

On Tuesday night though, the script unfolded in a way that Hardik would not have liked because his fantastic bowling performance, which was followed up by a half-century under pressure went in vain as Royal Challengers Bangalore beat Mumbai Indians by 14 runs.

Hardik, who is as dangerous with the bat as he is with the ball, began the evening by taking three crucial wickets during the RCB innings. In the 18th over of the innings, Pandya first accounted for Mandeep Singh before sending the dangerous Virat Kohli back to the pavilion of the very next ball to put the brakes on the hosts. Before the end of the over, he scalped Washington Sundar as well to complete a brilliant over for the Mumbai Indians, who managed to restrict RCB to 167.

During the chase, when the defending champions had a tough time, Hardik scored a half century as he tried to single-handedly take his team home, but perished in the final over when Virat Kohli took a splendid catch off the bowling of Tim Southee. After that, Mumbai's fight petered out as they crumbled under pressure in the final over and lost the game by 14 runs.



Co-incidentally, the last time a brilliant performance like this went in vain, the Royal Challengers Bangalore were involved once again, but were on the receiving end, as Yuvraj Singh's 38 ball 83 and four wicket haul against the Rajasthan Royals could not help them over the line in 2014.





In fact Yuvraj is the only cricketer who has the distinction of performing so well and not being on the winning side after that. Unlike Hardik, this has happened thrice in Yuvraj's career.

First Published: May 3, 2018, 7:50 AM IST