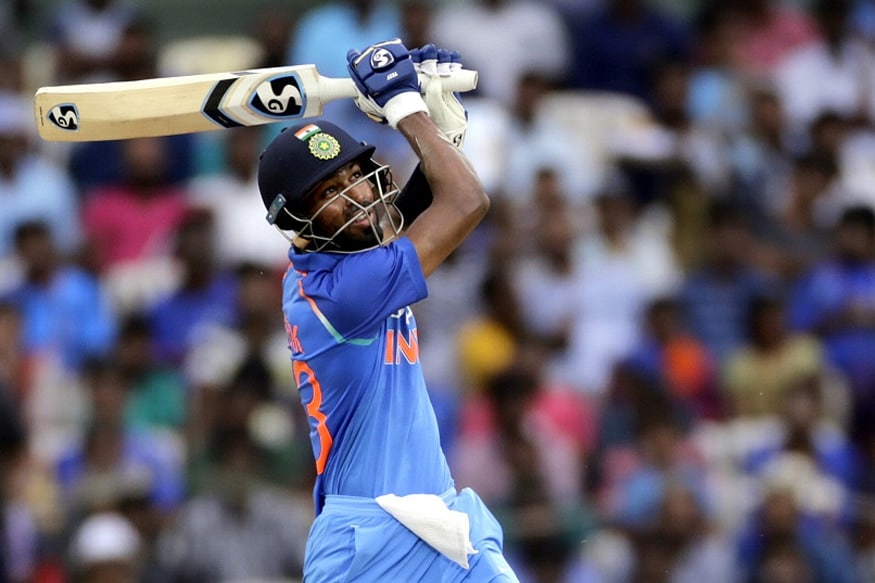 After suffering a back injury in the Asia Cup tie against Pakistan in September, Indian all-rounder Hardik Pandya has had the chance to take some time off cricket. While he was touted to be the next big all-rounder for India when his international career just started, tough Test tours of South Africa and England followed where he was not able to live up to his credentials.
However, that has not dented Pandya's confidence, and he's still as focused and determined as ever. It might be early, but he even has one eye on India's World Cup campaign in England next year.
"My individual, and the team goal, right now is getting the World Cup back. It's my biggest goal, I want to give more than 100% to make sure that we win the World Cup," Pandya told Times Of India.
"That's why right now, I'm focusing on improving my skills, fitness. Mentally I want to get stronger. Because that 10-15% (extra) would be very critical. I'll give 100%, but if I can give 10-15% more to my game, then it would give me great comfort and I'd be able to do a lot of things which I'm not able to do now."
Pandya went down in the 18th over of Pakistan's innings in the fifth match of the Asia Cup, and said that while it was disappointing to get injured in such an unexpected manner, the time off has come at a good time.
"It wasn't about Pakistan, it was disappointing to get injured like that. You can't control these things. I always take things positively. The injury was a blessing in disguise. I got time off from cricket, but after this I won't get much time off," he said.
"My recovery is on track. I've been busy with me fitness sessions and physiotherapy. I don't know when (I'll return to action), but right now I'm only focusing on getting fully fit."
On India's tour of England last month, Pandya was central to two moments, both of defeat and victory in the first and third tests respectively.
Chasing 194 to win the first Test, Pandya batted well for a long period of time with the lower order but was himself the last batsman to be dismissed, with England going on to win by 31 runs. In the third Test, however, Pandya's half-century and 5-28 helped India win the match at Nottingham.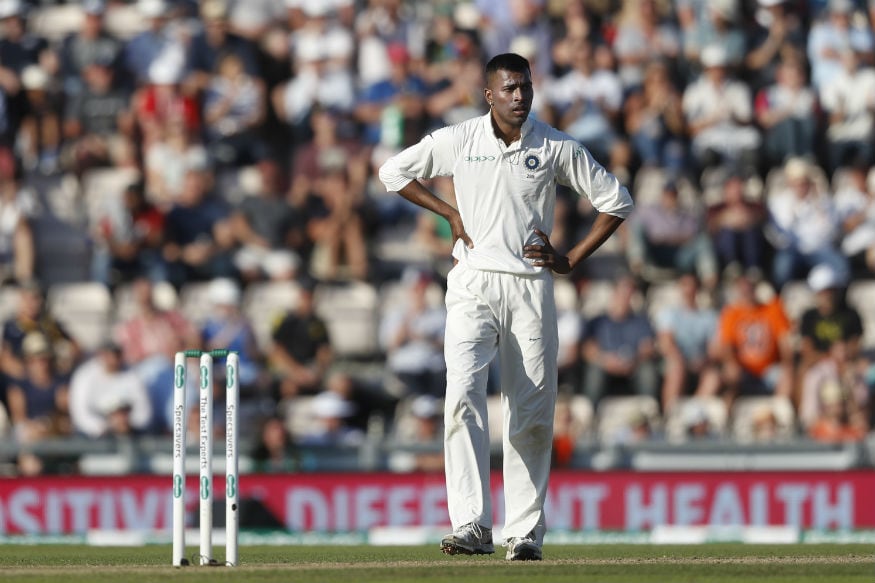 Hardik Pandya. (Image: AP)
Reflecting on the first Test, Pandya said, "I don't regret it, but there's still a lot of things that one can say after something happens: 'yeh hota toh maza aata (would have been good if this happened). I don't live in an imaginary world. I live in reality. The team and I didn't do it. I'm still there, nothing has changed. And as you said, people love to talk. Let them talk, enjoy. They like it. The good thing is that I don't read it."
The likes of Michael Holding and Sunil Gavaskar have gone on record to say that they don't consider Pandya to be a Test all-rounder, but he said that does not demotivate him at all. "Why would it hurt? They've played so much cricket, let them say it. It's ok. I've heard them so much. I respect that. I'm worthy enough that they're talking about me. If I wasn't, they wouldn't have said anything about me! I take it in a positive way."
Finally, Pandya spoke about how his game has grown under Kohli, and the one cricketer he would love to emulate:
"He's (Kohli) been a great support. He's helped me improve my game, which is a fantastic quality in him. Till now, I've grown with him. My career started under MS, then Virat took over.
"I love Jacques Kallis. The way he managed his workload, the number of games. He played in all the formats of the game, and was still fit. My goal is to be as fit as him."