From Pre-India Struggle Days to First Brush With Cricket, Hardik Pandya Reveals All
Almost every Indian cricketer who has made it to the top level has a story of struggle behind him and all-rounder Hardik Pandya is no different.
Updated: January 11, 2019, 12:56 PM IST
Almost every Indian cricketer who has made it to the top level has a struggle story behind him, and all-rounder Hardik Pandya is no different.
In a column for playersvoice.com.au, the 25-year-old star revealed some of the unknown facets of his journey to the Indian team and the role former India keeper Kiran More played in introducing him to the sport.
Pandya starts off by saying how he is living a dream playing for India and IPL franchise Mumbai Indians.
"It wasn't much more than three years ago that Krunal and I were getting calls from bank collectors in Baroda, knowing we didn't have enough money to pay them. We were young, not earning much and our father was recovering from multiple heart attacks. It was tough.
"If someone back then had told me, 'Hardik, by the end of 2018 you will have been playing for India and the Mumbai Indians for quite some time, you will have this much money, you will have been able to look after your parents and people will love you,' I would've been like, 'Are you mad? This can't happen! Don't pull my leg.'
And yet it has happened. Like I said, it's a dream."
"Everything changed within the space of three months. We won the T20 championship with Baroda and we received a lakh, which is like $US1500. Twenty days later came the IPL auction, and then we ended up winning the IPL that year and I received 60 lakh.
"It was a life-changer. Nothing has been the same since."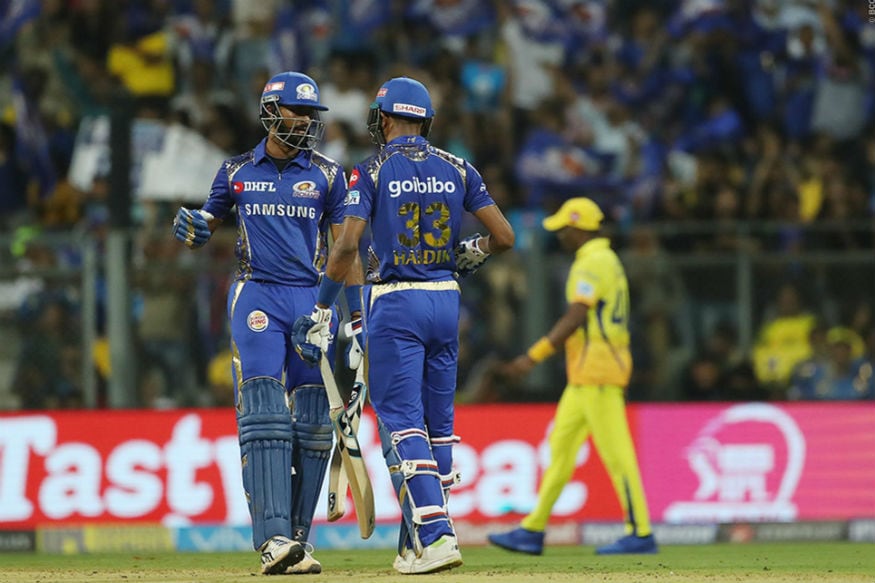 Call it destiny, More saw the spark in the young Krunal, and requested their father to send the former to Baroda. The Pandya family, after experiencing a personal tragedy, did move to Baroda after that, which perhaps kickstarted Hardik and Krunal's careers.
"One day, the great Indian wicketkeeper Kiran More came to town. He watched Krunal play and saw something in him. He told my dad, 'Why don't you bring him to Baroda so he can play at my academy? There is not much chance to develop in Surat. But in Baroda, there is a future.
"Kiran was even prepared to change the rules for him. Krunal was six-and-a-half and, if I'm not mistaken, the youngest age to be accepted into the academy back then was something like 12 or 13. That's quite an honour, when you think about it.
"It was around this time we experienced a family tragedy. We lost someone close to us. It was very personal and it's something that I have never mentioned publicly before.
"It felt like something was drawing us to Baroda. Between Kiran's visit and our family's loss, our destiny no longer seemed to be in in Surat. We decided to move. It was meant to be.
Relocating brought its own share of problems, but their parents did whatever they could to support the family.
"My father, Himanshu, ran a car finance business and he had to leave that behind. We went from quite a comfortable life in Surat to living in a small, one-bedroom home between the four of us in Baroda.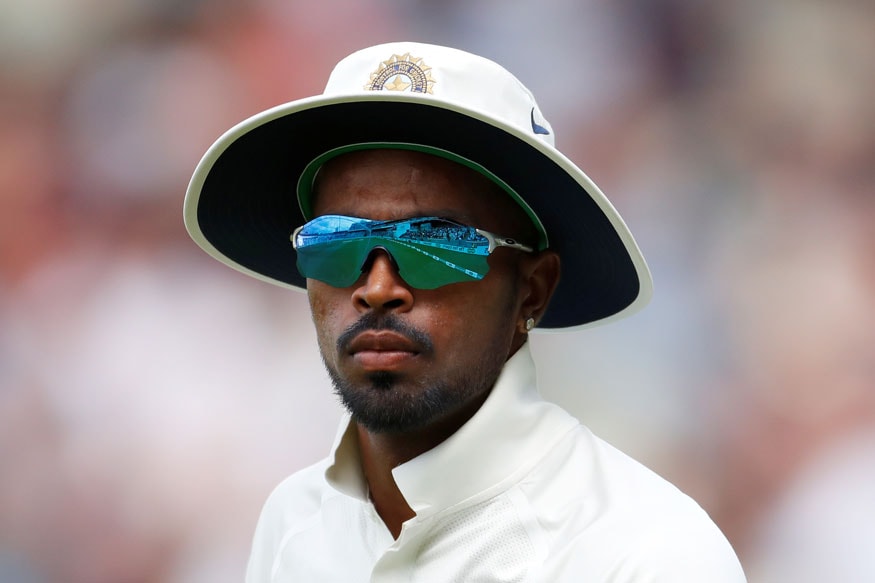 "My mother, Nalini, did everything she could to make it feel like home.
"Kiran's academy was 20, maybe 25, kilometres from our home. My father had a basic motorbike and he would pick Krunal up and drop him off every day, four times up and back."
Hardik, who is now the backbone of the Indian team, wasn't really keen on taking up the sport early in his life, but here too on More's insistence, he was sent to the academy where Krunal used to practice.
"Cricket was not a passion for me. I was five when we left Surat and I didn't play the game there. It was not until more than a year after we arrived in Baroda that I took an interest in cricket. And even then it was not for an obvious reason.
"I was not a very good student and I had lots of energy, always running here and there. I was getting into trouble at home, at school and with my neighbours. I was the same around Krunal. I would see him at training and annoy him.
"Kiran saw this. He told my father one day, 'Hardik is someone who makes people tired. If he is going to use all that energy, he may as well use it on cricket. Tell him to come and practise tomorrow.' And that's how my cricket journey started. By annoying Kiran More!"
---
---
Team Rankings
Rank
Team
Points
Rating
1
Australia
3028
116
2
New Zealand
2406
115
3
India
3085
114
4
England
4326
106
5
Sri Lanka
2454
91
FULL Ranking
Rank
Team
Points
Rating
1
England
5405
123
2
India
6102
117
3
New Zealand
3716
116
4
Australia
4344
111
5
South Africa
3345
108
FULL Ranking
Rank
Team
Points
Rating
1
England
6877
275
2
Australia
6800
272
3
India
10186
268
4
Pakistan
7516
259
5
South Africa
5047
252
FULL Ranking