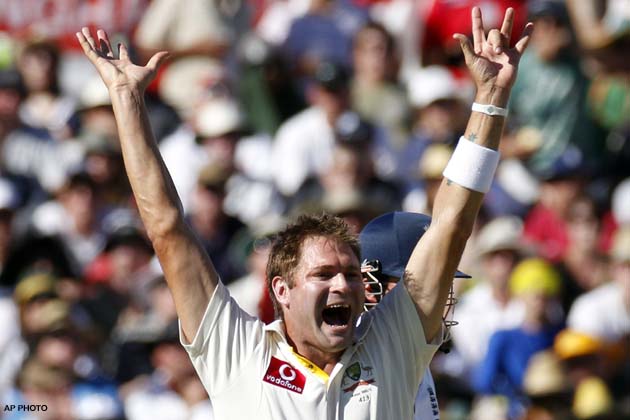 Sydney: Australian fast bowler Ryan Harris admitted that he pulled himself out of content_cnion for the Boxing Day Test against India, fearing that he would get injured again and leave his side a bowler short during the match.
"To be honest, I don't reckon I could get through a Test match at the moment. I spoke to Andy Bichel and he asked me how I was feeling. I said I probably lacked getting through that intensity, rhythm and fitness," said Harris.
Recalling last year's Boxing Day during the Ashes, when he broke down while bowling his 29th over, Harris said: "What happened last year? I have been trying to forget it, I started one (Test) last year then fell in a heap. Personally, I can't afford to break down again. And being a bowler short in a Test match is pretty poor."
"I dream of playing a Boxing Day Test (and) I was pretty keen to play this game -- but only if I was 100 per cent," Harris was quoted as saying by The Australian.
Harris injured his hip in the first Test against South Africa last month and has struggled throughout his short career to play back-to-back games.
India, too, goes into the crucial Test match with its bowlers battling hard to stay fit. Strike bowler Zaheer Khan who suffered an hamstring injury in England, has only played a handful of domestic games since recovering.
Lanky pacer, Ishant Sharma, left the field in the first practice match against the Australian Chairman's XI in Canberra due to an ankle injury, was not picked for the second warm-up game. However, with the Australian team's consent Sharma was given permission to bowl four overs in the second innings.
Zaheer seemed happy with his workout yesterday, despite reports he was not bowling at full pace early in the match.
"I want to be the factor which makes the difference as there are so many expectations on me," he said.
"The way I see it, it all worked out perfectly fine, because I had a four-month break so I could prepare well for this series."