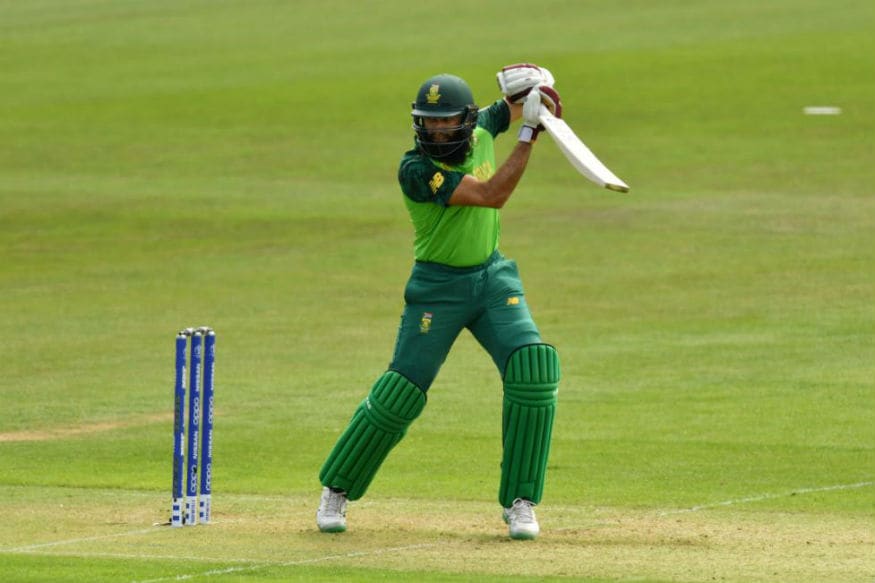 Hashim Amla retired from international cricket as an all-time great of the game with an aggregate of 18672 runs in 349 matches with 55 hundreds and 88 fifties. He has the 14th highest aggregate in international cricket history (Tests, ODIs and T20Is combined) and the third-highest for South Africa after Jacques Kallis and AB de Villiers.
His 55 hundreds place him at number 6 on an all-time list only after Sachin Tendulkar (100), Ricky Ponting (71), Virat Kohli (66), Kumar Sangakkara (63) and Jacques Kallis (62).
AN ODI LEGEND
Amla scored 8113 runs in 178 innings at an average of 49.46 and strike rate of 88.39. He has the seventh-highest average in ODI history (min. 70 innings) after Virat Kohli (59.4), Michael Bevan (53.58), Babar Azam (53.55), AB de Villiers (53.5), Joe Root (51.36) and MS Dhoni (50.57).
He has the joint fifth-highest number of hundreds (27) in ODI cricket after Tendulkar (49), Kohli (41), Ricky Ponting (30) and Sanath Jayasuriya (28).
Amla was a big-run scorer in ODI cricket. His frequency of scoring a hundred is the second-best in ODI history (century every 6.59 innings) only after Kohli (every 5.56 innings).
He was a match-winner for South Africa in ODI cricket. His average in winning matches rose to 64.46 and strike rate went up to 90.74. 24 of his 27 hundreds led his team to victory – a staggering statistic.
In 6 of his 12 years in the format he averaged more than 50 in a calendar year.
He scored 1058 runs in just 15 innings at an average of 75.57 with 5 hundreds in 2010 and 678 runs in 9 innings at 84.75 at a rate of 90.76 with two hundreds in 2012 – his two most productive years in ODI cricket.
Amla scored 2368 runs in 39 innings in the three year period between 2010 and 2012 and his average of 65.77 was the second-best in the world only after teammate AB de Villiers (76.88).
Not surprisingly South Africa was the best ODI side in the world in this period with a win-loss ratio of 2.071. They won 29 off the 44 they played in this time-frame.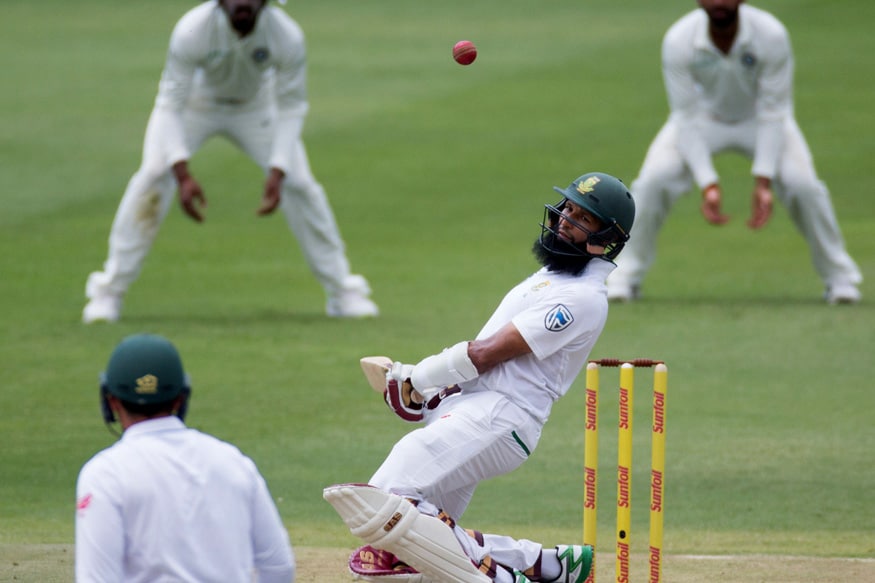 A TEST GREAT
Amla scored 9282 runs in 124 Tests at an average of 46.64 including 28 hundreds.
He is the second-highest scorer in South Africa's Test cricket history (after Jacques Kallis) and has the fourth-highest average after Kallis, AB and Graeme Smith.
He is the only South African to register a Test triple hundred – 311 not out in the first innings against England at The Oval in 2012.
Amla has four 200-plus scores in Test cricket – only Smith has more for South Africa (5).
Interestingly, his Test career also peaked in the same period he tasted maximum success in ODI cricket. He scored 1249 runs in 11 Tests in 2010 at an average of 78.06 including 5 hundreds and 1064 runs in 10 Tests at 70.93 including 4 hundreds in 2012.
He was the third-highest scorer after Alastair Cook and Michael Clarke in these three years and his average of 68.4 was the third-highest too after Shivnarine Chanderpaul and Kallis. South Africa was the best Test team in the world too in this time-frame with a win-loss ratio of 3 (they won 12 and lost just 4 Tests). More importantly, they did not lose a Test series in this period – they won 5 and drew as many too.
Amla also aggregated above 1000 in a calendar year in 2008.
He was a versatile batsman and his greatness lay in adapting himself to all conditions – he scored 1086 runs in 11 Tests at an average of 60.33 in England (3 hundreds) and 941 runs in 10 Tests at an average of 62.73 (4 hundreds) in India.
Amla scored 490 runs in a two-match series South Africa drew in India in 2010 and 482 runs in a 2-0 away series win against England in 2012.
His record in the third innings (of a Test) stood out – he scored 2292 runs in 50 such innings at an average of 52.09 with 9 hundreds – showcasing his excellent technique and temperament to adjust to the wear and tear of a second innings pitch.
A FINE T20I RECORD
Amla also scored 1277 runs in 44 matches at an average of 33.6 and strike rate of 132.05 for South Africa in T20 cricket. His exploits included 8 fifties.
He has the fifth-highest average for his country (min. 500 runs).
Five of his eight fifties have resulted in wins for South Africa.
Amla has scored 376 runs in 14 innings at an average of 31.33 in World T20 cricket.