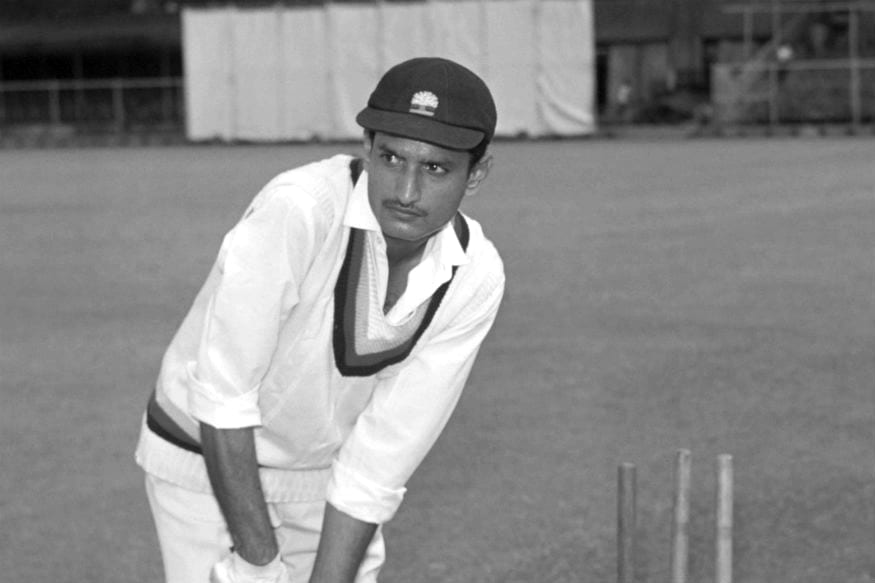 How does one write an epitaph of a childhood hero? A man whose walk to the pitch was all that mattered in your life when you took your first, hesitant steps in the game?

A call from my friend and former Mumbai Captain Milind Rege informed me that the man we fondly called ALW is no more. It left me with an empty feeling, yet I found myself smiling. Why? Because ALW was a hero from my childhood and the memories came flooding back.

Ajit gave us no indication that he was walking off the park of life. Much like his leadership and batting, he was as cool and calculated in death as he was in his cricket life.

For my generation, the aura of Ajit Laxman Wadekar will be treasured as a memory, stored away forever.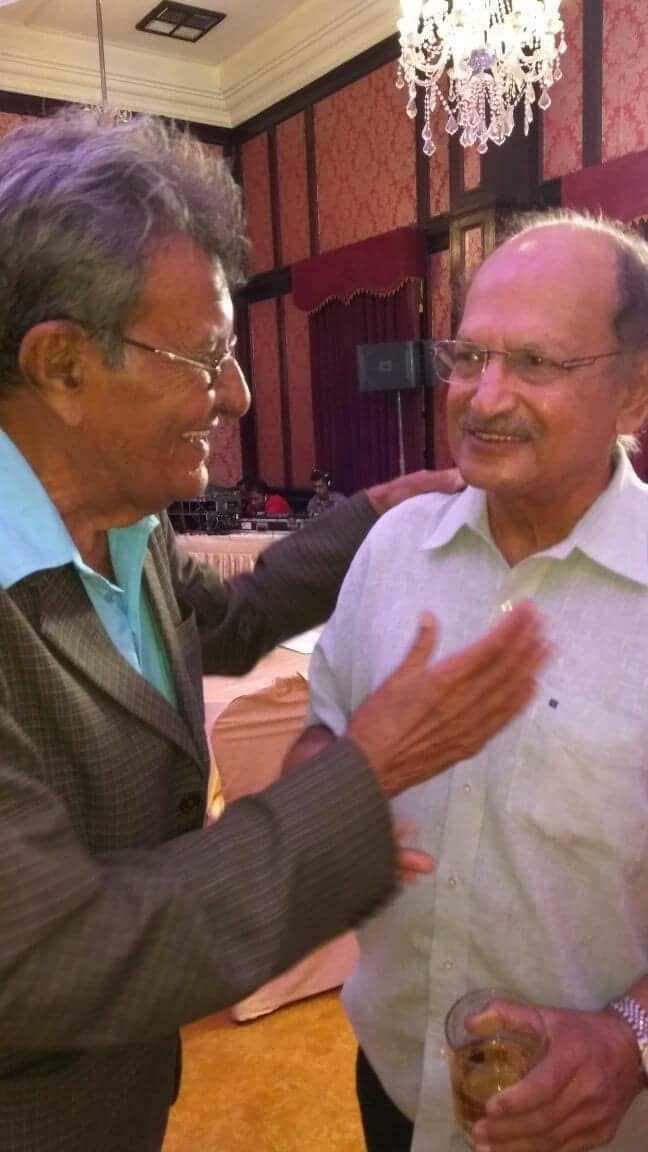 Ajit Wadekar with Salim Durrani

His Test record may not be impressive when compared to several of his contemporaries, but the jaw dropping respect he commanded from the cricket community tells you all you need to know about the man. Call me a romantic, but Cricket in that era was about respect and not number crunching to dissect ability and craft. Ajit's fellow players were certain cricket lovers only saw patches and flashes of the sheer genius of his batting skills.

In Indian cricket history of course, he will forever be iconized for 1971. The twin tours of West Indies and England, where under the leadership of Wadekar, we arrived as a force to be reckoned with. Indian cricket had reason to embrace its talent and self-belief on the global podium.

However, Ajit was more than just a great captain or in later years, a canny coach and selector. For instance, his passion for handicapped cricket was admirable. I often went with him to meetings asking for sponsorship for the handicapped. He would say with a smile and a childlike wink, "No shame in begging for the underprivileged."

He attracted juniors and seniors alike when he talked cricket, making his point with a little chuckle when in his element. Once, on being asked of a quick bowler in his time, ALW said, "He ran very fast to the wicket but ball travelled faster to the boundary." It was easy to laugh around him.

There was a camaraderie of the Shivaji Park Gymkhana teammates where he played his club cricket. He often talked of Ramya (Ramakant Desai), Fergie and Baloo (The Gupte Leg-spinning brothers), German (Manohar Hardikar) and Paddy (his go to bowler Padmakar Shivalkar during Bombay's dominance of Domestic cricket). There was respect with a touch of light-hearted banter for all his colleagues of those years.

Being a Cricket tragic myself, I once asked him about the so-called rivalry with Tiger Pataudi. He said: "I was the middle-class man's choice, Pat was the blue -blooded choice." Even though he replaced Tiger as captain for the 1971 tours, one sensed great admiration for the genius of the Nawab in Ajit's voice.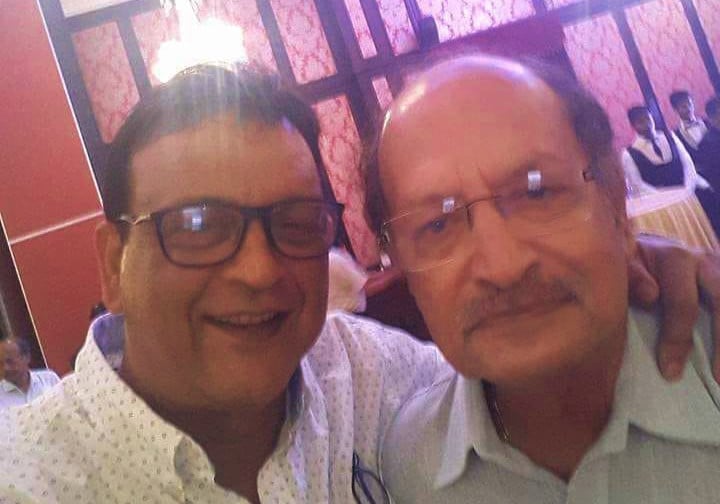 Author with Ajit Wadekar (R)

He was a Bombay man at heart, out and out. Not long ago I asked him about the renaissance man Dilip Sadresai's selection for the tour in 1971.

"I always backed Bombay players I knew what they were capable of," he told me. "It happens when you see more of them you have confidence in them." And then, with a naughty smile he added, "It is like choosing a wife over a girlfriend, re"

I remember having him home for dinner a few years ago in Ahmedabad. On introducing my wife, he looked at me and said, straight-faced, "Then who was the one you introduced to me as your wife in Mumbai?" Thankfully, the humour quotient in the family saved the day and no damage was done to my domestic life.

There will be countless stories and anecdotes of his wit, calmness and leadership in Mumbai cricket circles. The impact he has had over the years on players, especially those from Mumbai will linger on. Even today, it is quite common to hear a Mumbai cricketer imitate his signature droll. To me, that is a measure of the popularity of the man.

Ajit liked his beverage. After exchanging pleasantries at an event, he loved to banter with fellow cricketers, senior and junior, often saying, "It's seven-thirsty, time for a team meeting."

He also had a deep love for Hindi film music and the story goes he was so entranced by Kishore Kumar's rendition of "Roop Tera Mastana" from the film "Aaradhana", he recorded the song continuously on an audio cassette, so he wouldn't have to rewind repeatedly.

I can't help but smile as I write these words of gratitude for a man who inspired us to play the game and more importantly allowed us space in his cricketing mind. Ajit Laxman Wadekar will always be a hero for my generation. If one watched a game just to see his walk to the centre it says a lot about his charisma and what he meant to us. He brought joy to millions in an era India didn't have much to celebrate and for that we should forever be grateful.

Go well, ALW. You will be sorely missed.


(Shishir Hattangadi is a former Mumbai captain. His First-Class career spanned from 1981-1992. He is now a Cricket Analyst and Tweets @shishhattangadi)



First Published: August 16, 2018, 1:55 PM IST