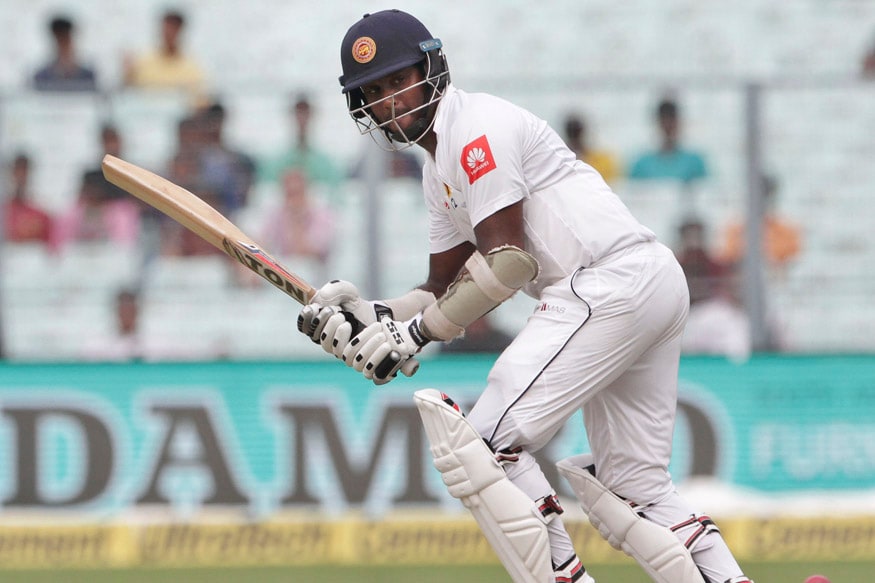 New Delhi: Having finally scored a century after 19 Test matches, former Sri Lankan skipper Angelo Mathews on Monday spoke about being under constant pressure since the time he made his international debut. It was in 2015 that Mathews got his last Test hundred and when asked about the kind of pressure post Kumar Sangakkara and Mahela Jayawardene's retirement, Mathews said: "From my debut up to now, I feel the same pressure. But when you get slightly older, you face more pressure.
"If you take the last few years, I have been in and out of the side due to injuries. Inconsistency of not being in the team can affect you, but no excuses. It is what it is and we are here to do a job. There hasn't been a single game where I have played without any pressure." Mathews thanked batting coach Thilan Samaraweera for helping him sort out some technical glitches that had crept into his batting.
"I should thank our batting coach for reminding me a few things that I have been doing right in the past couple of years or so, which I had not been doing in recent times. Samaraweera has been working very hard with us." He admitted that a Test hundred after two years was a big relief.
"It was a big relief as well. I knew I was hitting the ball well in the nets. After the Calcutta Test, where I scored a 50, I was disappointed that I couldn't capitalise on it. I had the confidence as I was hitting the ball well in the nets. Once I had a start, I wanted to capitalise.
"But then I could have gone onto get a bigger one. But credit to the Indian bowlers. They kept at it. We had to work extremely hard for runs," Mathews lamented. He complimented Virat Kohli for rotating his bowlers. "We know that we are up against the number one ranked team in the world. All four of their bowlers keep coming at you. Virat is rotating them nicely. Pressure is on all the time. We have to work extremely hard. I keep saying that, but it was extreme hardwork. You don't get too many loose balls. We had to grind and wait to score off the loose balls," said
Mathews.