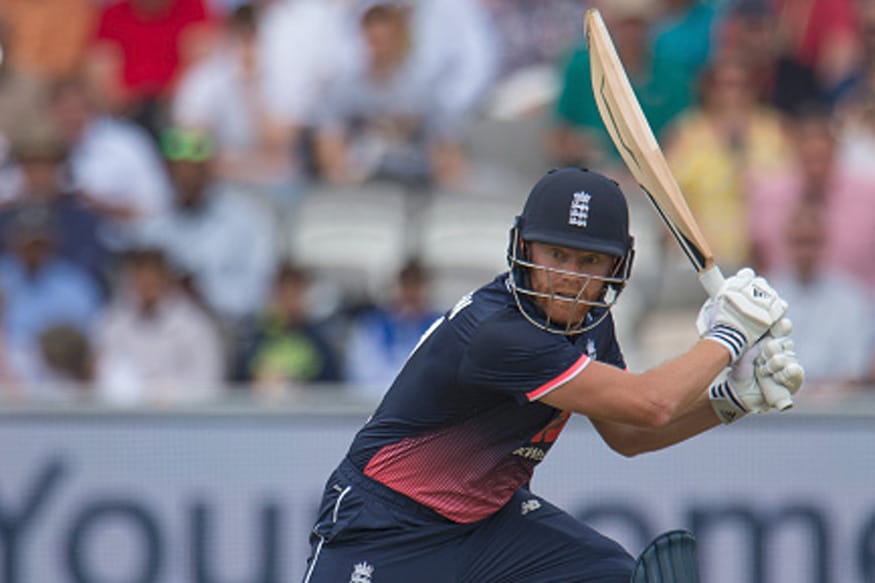 London: Jonny Bairstow's outstanding form in the last two years has not been enough to nail down a full-time place in the England squad but the 27-year-old admits he has come to terms with the situation.
His unbeaten 60 off 35 balls in Wednesday's comprehensive Twenty20 victory over South Africa provided yet more evidence of what he brings to the side as England took a 1-0 lead in the three-match series.
Bairstow had scored three fifties in his four previous one-day innings, yet it needed opener Jason Roy's dismal run of form to find him a place in the Champions Trophy squad in the semi-final loss against eventual champions Pakistan.
"I've been in and out, and learning to deal with that is a skill in itself," the wicketkeeper-batsman told British media.
"You've got to deal with the fact that you can score runs, but you may not be in for the next game. Not worrying about it is the biggest thing. Just being comfortable within yourself, within your surroundings."
With big-hitting Jos Buttler donning the gloves behind the stumps, the task of earning selection has become difficult for him but the son of former England wicketkeeper David Bairstow said he had matured.
"I've grown up a lot over the last three years. I'm not sure what I can particularly put that down to, but naturally you grow from a boy to a man.
"You learn about how to play, how to construct an innings. I've been in squads, played, not played, and in different formats. If you pick every bit of it apart, then you get yourself het up. There's more to life."
England play the second Twenty20 against South Africa in Taunton on Friday.