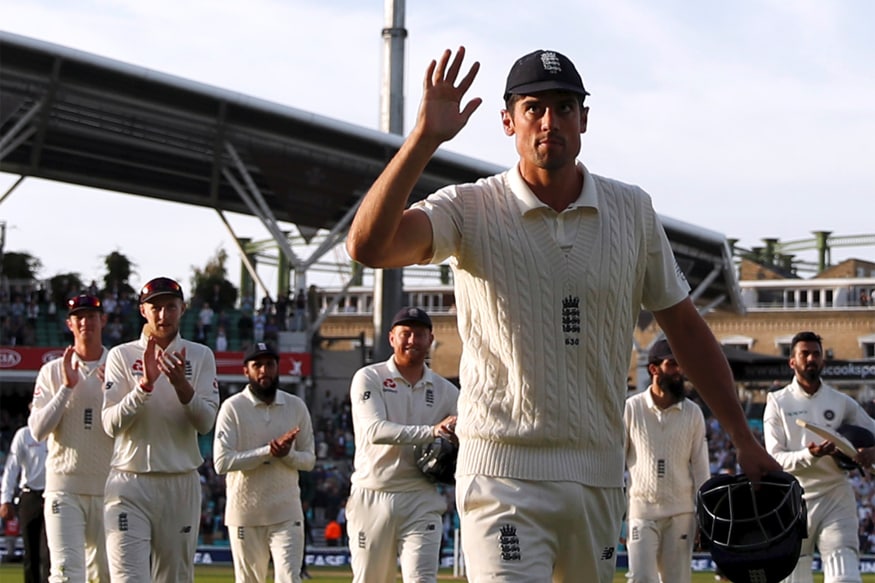 As England continue their search for a replacement for Alastair Cook, the recently-retired opener has laid rest to any speculation about making a possible return to Test cricket.
Ever since Cook scored a 150 for Essex in a pre-season game against Cambridge University last week there have been talks that he might come back for the Ashes slated later this year. Essex captain Ryan ten Doeschate had further added fuel to the murmurs when stating that he had not ruled out the prospect of losing Cook to an England comeback at some stage. However, the former captain firmly said that a comeback at any stage was out of scope unless there is an absolute emergency.
"Look, I've played my last game for England. There's always that one thing, if there's an absolute emergency or something... But I'm nowhere near that mindset," said Cook. "I saw Tendo say something the other day, but I've had 12 amazing years of playing for England, it's time for the next generation of players - certainly top-order players - to try to make their mark.
"In terms of pulling on that cap and playing cricket - in one way it's a sad thing it's never going to happen again, but I've had my time. I had an amazing journey, I've loved it, but towards the end I wasn't the player I was and things had to move on... They won't be making the phone call to me anyway, and no matter what happens I've got the summer with Essex and I'm looking forward to spending it with the Eagles.
"It's going to be different, it's the first time I've ever played a game without the lure of England selection there, and that's probably going to take a little bit of time to get used to."
While England's white-ball form has hit another level, the Test side still lacks the solidity. The vulnerability starts right at the top where England have tried a host of options in Rory Burns, Keaton Jennings, Joe Denly and Mark Stoneman to name a few but none of them have been able to leave any sort of a mark.
While Cook did not take any names who he thought could possibly be his successor, he said that whoever gets picked for the Ashes had the "opportunity to do something special."
"Places are up for grabs, I think everyone who's played has showed glimpses of good stuff, to be in the side for a long period. It's certainly not an easy place to bat, and it's a challenge, but whoever they pick's got a great summer to go in with, an Ashes summer, always a very exciting time," said Cook.
"It's a great opportunity to do something special. You score a hundred in an Ashes Test match at the top of the order, then you get remembered."