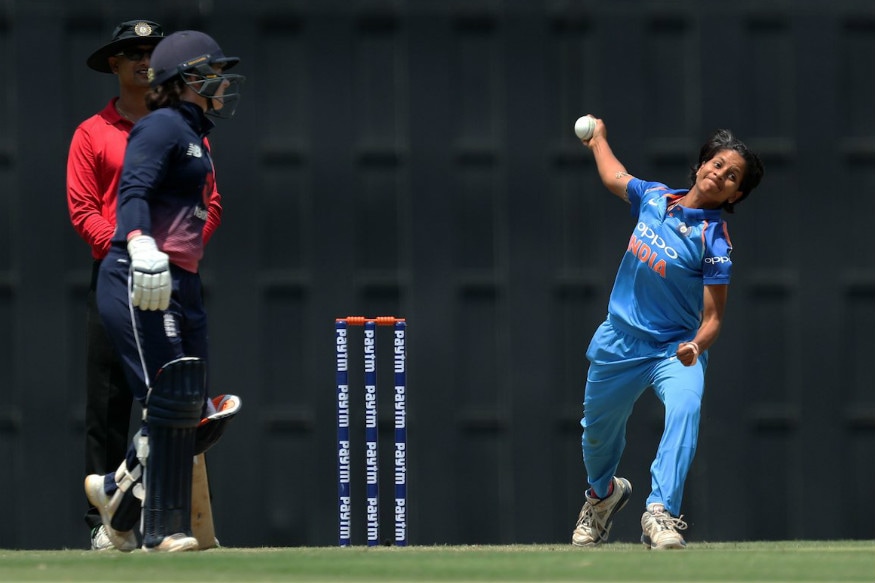 Under coach WV Raman, the Indian women's cricket team is in their final leg of preparing for the upcoming T20 World Cup in Australia in February and March next year. One of the key players in the squad will be leg-spinner Poonam Yadav, also India's highest wicket-taker in T20Is with 76 wickets from 55 matches and a strike rate of 15.4.
But it won't be easy, as conditions will not be the most conducive for the spinners. Poonam believes that the hosts will be her biggest challengers.
"I have observed that I'm likely to get hit if I bowl flatter in Australia. When I gave them more flight, they couldn't pick me. But now they might be more prepared. So I have to work on getting more into my repertoire. I have to bring in more variations. I will have to vary my speeds. The Australians are quick at reading bowlers. Other teams seldom step out against me but the Aussies do that a great deal. So I have to be prepared against them and bowl something different," the spinner told Economic Times.
Poonam has however been able to add variations in the form of changing the pace of her googlies and even the run-up to add an element of surprise.
Admittedly, a key turning point for the experienced spinner though was the semi-final defeat against England in the T20 World Cup last year when she failed to adapt to the dew on offer in the evening.
"In the West Indies I didn't have a lot of idea about how to go about bowling when there is dew. It was a sudden change (against England). We played all our group games in the afternoon and the semi-final was the first one for us in the competition under lights. During practice also there wasn't much dew. So we couldn't adapt.
"After that, as a team we had a chat and figured out a plan to bowl when there is dew. With a wet ball, it gets tough to grip the ball. If you try to flight the ball there's a risk of bowling full-tosses. In those conditions, we try to bowl at a quicker pace."
Poonam, who is an Arjuna awardee, is also considering bringing back the off-break as a variation.
"I don't bowl off-spin these days because it's easy to pick. In 2016 when we won the T20I series in Australia, I bowled off-spin to some left-handers. Recently, in the nets Smriti told me she could easily read it, and would play me accordingly. So I try and stick to leg-spin. Others don't pick it so easily yet. So I might start using it again," she added.
One of India's best bowlers in the last couple of years, Poonam is not only extremely thankful for her family's unflinching support through the formative years but also for her coach who asked her to change from medium pace to spin and warned her about the risks involved.
"I began as a medium pacer but my coach told be to change since I am quite short (Poonam stands a shade under five feet). My coach warned me that it is possible I may not learn quickly. It is possible I may not learn at all and could end up never playing cricket. Leg-spin is difficult and you need a lot of courage to learn it. I said I'll take the risk.
"I used to be the only one at Ekalavya stadium (in Agra) bowling leg-spin. Even when I used to go for trials, there were separate groups for off- spinners, left-arm spinners, medium-pacers. I used to ask them where are the leg-spinners? I was told I was the only one then. Now (after the 2017 World Cup), there are a lot of leg-spinners in Agra, even girls."