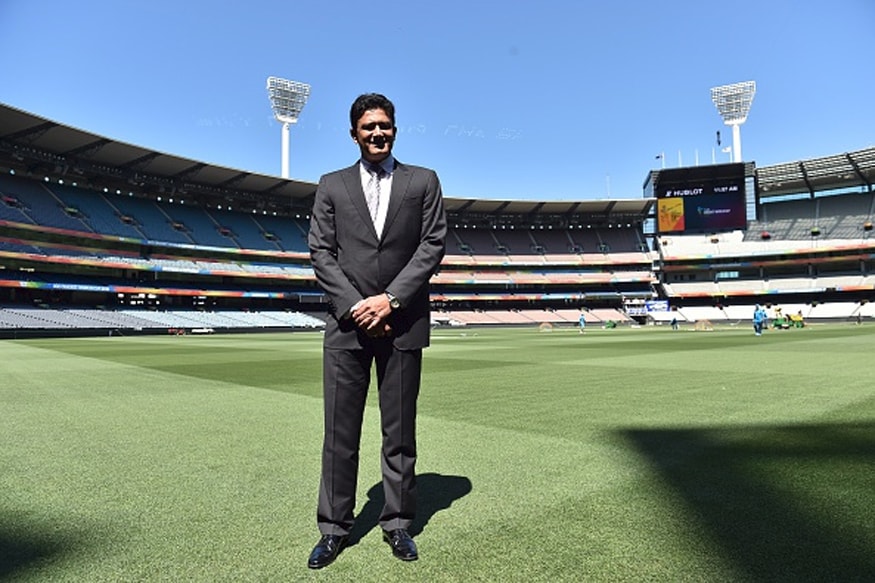 New Delhi: Former India coach Anil Kumble's stepping down from his post, after reports of a rift with Virat Kohli had raised a lot of eyebrows. Though both the parties have maintained dignified silence over the issue, Kumble did refer to the topic indirectly recently, during a conversation with Microsoft CEO Satya Nadella.
"The self belief. It comes from the values that you inculcate, looking up to your parents and grand parents. My grandfather was a headmaster in school and I know that term (headmaster) kept coming back to me later in my career. Some of them here will understand," said Kumble in jest.
Jumbo, as he is commonly known, talked about India's famous tour Down Under in 2003, that India drew 1-1, and shared how he was facing tough competition to get a place in the playing XI. "As a cricketer, you have to hit refresh literally at the end of every series. Challenges from one series to another are different. But I would like to mention the Australia tour in 2003-04 when I was at the crossroads of my career, I was competing for a place in the eleven (with Harbhajan Singh). People had started talking about my retirement as I was in my 30s. I got an opportunity in the Adelaide Test which we famously won.
"I was expensive on day one but came back to take a five-wicket haul. I understood the need of doing something different. So I started bowling a different type of googly, something I had learnt during my tennis ball days. That is when I realised I can make subtle changes to improve my game."
The cricketer who retired in 2008, believes that India's 2-1 series win over Australia at home in 2001 was the one that gave a lot of strength to the team. "The best part of playing in the 90s was that we almost won everything at home. But if you have to pick one hit refresh moment, it was the Australia-India series in 2001. I did not take part in that due to injury. That was the time when the team realised its true potential. Since then Indian cricket has gone from strength to strength and we are number one at the moment," he added.