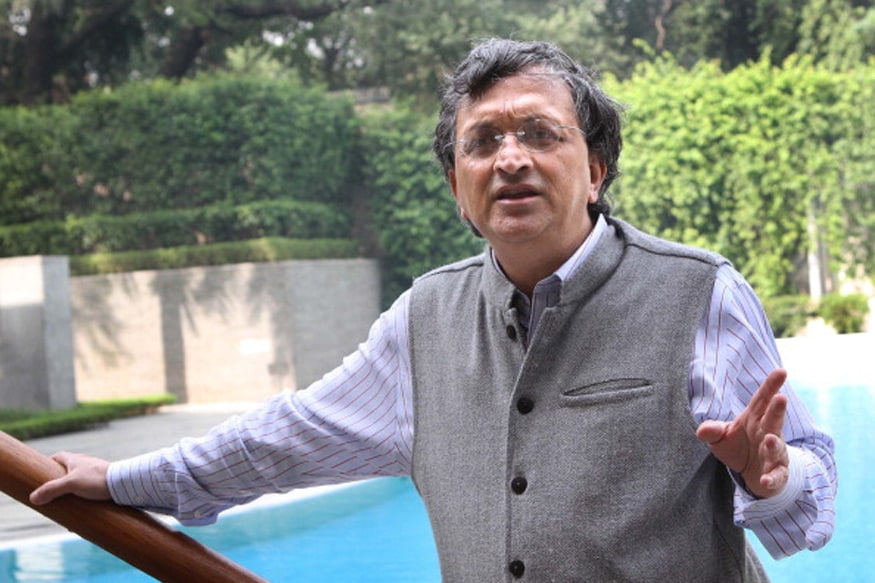 New Delhi: Historian Ramachandra Guha, one of the members of the Committee of Administrators of the Board of Control for Cricket in India, has resigned from the post. The historian has reportedly cited personal reasons for the resignation. A vacation bench of Justices M M Shantanagoudar and Deepak Gupta was informed by Guha's counsel that he had tendered his resignation on May 28 to Vinod Rai, chairman of the COA of the BCCI.
Advocate Rakesh Sinha, who mentioned the matter before the bench, said he had filed the petition to inform the court about Guha's decision to resign as the main matter would be coming up for hearing in July.
In fact, even the Committee of Administrators was taken by surprise by Guha's move. "I was not aware and not in a position to comment on this. It is his personal call and not one we were told about," a member of the COA told Cricketnext.
The top court has asked him to file the plea in the registry which will be taken up in July. The reasons for his resignation will be mentioned in the affidavit.
Guha's surprise resignation coincides with the start of the Champions Trophy 2017 amid a reported 'tussle' between coach Anil Kumble and captain Virat Kohli.
Speaking to Cricketnext, a BCCI official said that he was surprised by the move. And he refused to get into details if the 'tussle' between Virat Kohli and Anil Kumble was one of the reasons behind the move.
"It does come as a surprise. I would not be in a position to say if he resigned due to the issues between Kumble and Kohli. As of now, I would like to believe that it is indeed personal reasons that has seen him resign," he said.
The Supreme Court had named former comptroller and auditor general of India Vinod Rai, eminent historian Ramachandra Guha, financial executive Vikram Limaye and former captain of the Indian women's cricket team Diana Edulji as administrators who were expected to look after the day-to-day functioning of the BCCI and ensure the smooth implementation of the Lodha panel's proposals.
@media only screen and (max-width:740px) {
.quote-box{font-size:18px; line-height:30px; color:#505050; margin-top:30px; padding:22px 20px 20px 70px; position:relative; font-style:italic; font-weight:bold}
.special-text{font-size:24px; line-height:32px; color:#505050; margin:20px 40px 20px 20px; border-left:8px solid #ee1b24; padding:10px 10px 10px 15px; font-style:italic; font-weight:bold}
.quote-box img{width:60px; left:6px}
.quote-box .quote-nam{font-size:16px; color:#5f5f5f; padding-top:30px; text-align:right; font-weight:normal}
.quote-box .quote-nam span{font-weight:bold; color:#ee1b24}
}