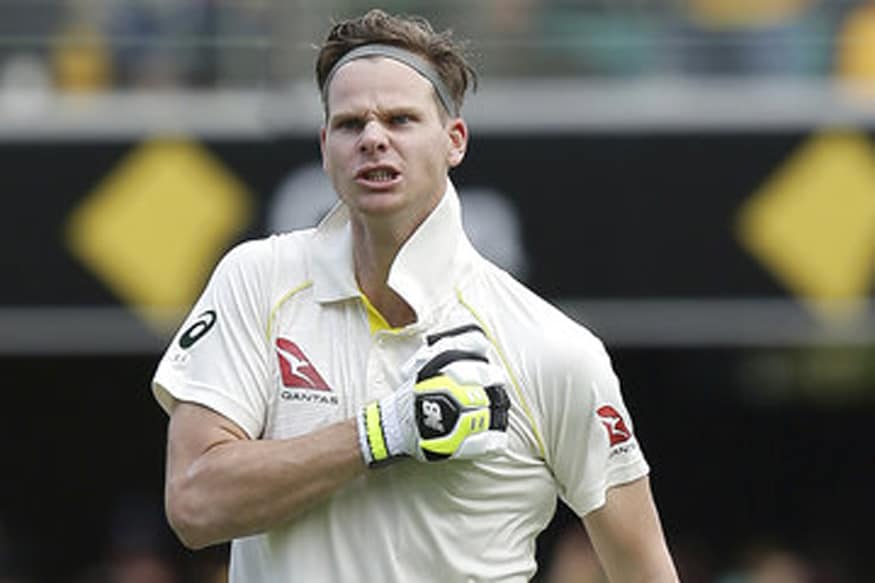 In a parallel universe where Shane Watson and Usman Khawaja did their 'homework', Steve Smith might not have become the modern-day Bradman and an Ashes-winning hero. Such are the moments on which lives turn. Capped at 21, when he was thought of as a leg-spinner who could bat, Smith's first stint in the team lasted just half a year, yielding 259 runs in 10 innings at a modest average of 28.77.
Then, Mickey Arthur's instructions were ignored by some players who were subsequently dropped, an incensed Watson flew home for the birth of his child, and Smith was drafted in to bat at No.5 in Mohali (March 2013). His 92 in the first innings there was followed by a doughty 46 in Delhi, and though Australia were thrashed 4-0, Smith had done enough to be penciled in for the Ashes tour later that year.
Though he struggled at times, scores of 53 (Trent Bridge), 89 (Old Trafford) and 138 not out (The Oval) showcased his vast potential. In the return series in Australia a few months later, he made 111 in Perth and 115 in Sydney. And just like that, one of the more extraordinary careers we've seen was up and running.
Just one solitary number is enough to tell you why Smith is now being spoken of in the hushed tones once reserved for Bradman. Since Trevor Bayliss took charge as England's coach in the summer of 2015, the batsmen under his guidance have managed just 25 hundreds in 36 Tests. In the same period, Smith has played 33, scoring an astonishing 14 centuries.
As captain, Smith now averages 74 after 29 Tests. That number goes up to 85.16 if you consider the 18 Tests at home. But even away, his form has been special. In the 2-1 loss to India earlier this year, he made 499 runs at 71.28, and there have been hundreds in New Zealand and Sri Lanka as well. Only Bangladesh managed to rein him in, keeping him to 119 runs across two Tests played on spin-friendly surfaces.
It hasn't always been a stroll either. With so many question marks over the batting away from home, the team has often struggled. The loss in India came after a 3-0 drubbing in Sri Lanka, though neither was as damaging for morale as the home loss to South Africa which prompted wholesale changes.
But if you want to ensure that you're remembered as one of Australian cricket's greats, there's no better way to do it than to bend an Ashes series to your will. The gold standard was established by Bradman himself. In a series that Australia won after being 2-0 down (1936-37), he scored 810 runs with three centuries. A decade later, when cricket resumed after the second World War, he managed 680 at 97.14.
Others too have tried to follow that template. Ian Chappell made 429 runs at 71.5 in the summer of 1975, while Ricky Ponting 576 runs at 82.28 were instrumental in the 5-0 whitewash of 2006-07. Both of them were fortunate to lead teams that were the best in the world at the time. Smith doesn't have that luxury, yet, and his performances are more comparable to Allan Border's scraps in Australian cricket's leanest years.
When the Ashes were lost 3-1 in England in 1985, Border tallied 597 runs with two hundreds. When Australia lost again on home turf 18 months later, he made 473. And when the urn was regained in 1989, and retained four years later, his aggregates were 442 and 433. The first of those, from the remarkable 4-0 victory in '89, when he instructed his team not to fraternise with the English, was especially eye-catching.
That was Steve Waugh's breakthrough tour, with two monumental centuries. It was also where Mark Taylor and Geoff Marsh batted through the day to kill off what was left of English spirit. But the glue holding it all together was Border, whose six half-centuries across the series are seldom recalled.
For Smith, who continues to embarrass those that questioned whether he had the technique to survive at the highest level, the final frontier remains England. You have to go back to 2001, when Michael Slater's dazzling strokeplay at Edgbaston set the tone, for Australia's last Ashes win on English soil. Most of the current players weren't even old enough to play with a proper cricket ball then.
On his last tour of England in 1948, Bradman made 508 runs at 72.57 – underwhelming numbers by his matchless standards. That included a hundred in what was then a record run chase at Headingley. If Smith can scale similar peaks in 2019, those comparisons won't seem that far-fetched at all.