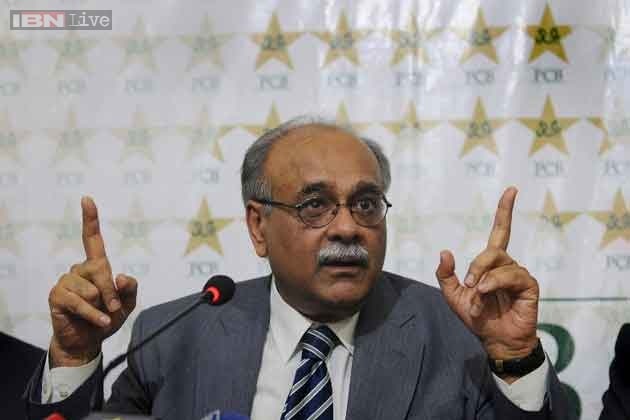 Karachi: Pakistan Cricket Board Chairman Najam Sethi says he has put faith in the combination of head coach Waqar Younis and chief selector-cum-manager Moin Khan to rid the national team of divisions and internal problems.
"Waqar will be the strategic driving force in the team and Moin's main role is chief selector. I am confident that when they work together every player in the team will get a clear message what is expected of them and what they can't do," Sethi said on Duniya TV channel last night.
"You keep on hearing about problems in the team but I am sure when Waqar and Moin work together, these divisions and reports of players trying to undermine each other will end," he added.
The PCB chief said he was sure the players will be on their best behaviour and keen to perform to their optimum. "I am sure even Misbah-ul-Haq will be alert as captain. I am sure this combination will click," he stated.
The PCB chief also defended the decision to appoint Waqar as head coach even though the Board had invited applications for the post from other candidates.
"Waqar is a very popular choice...whoever we spoke too backed his appointment and even in the board he was a popular choice. After a long time the board now has a free hand to take long term decisions."
The PCB chief maintained that he put full faith in the combination of Waqar and Moin and the captain to improve the team's performances.
He also reiterated his confidence in the captaincy of Misbah-ul-Haq saying he had the full backing of the board.
Sethi also confirmed that while no bowling coach would be appointed with the team because Waqar would also look after this department, but the Board would announce a full-time batting coach, fielding coach, spin consultant and physiotherapist for the team.
"We have shortlisted three candidates for the batting coach position and will make an announcement shortly."
Former captain, Inzamam-ul-Haq and Zimbabwean Grant Flower are top candidates for the batting coach position while Pakistan's former spin twins, Mushtaq Ahmed ad Saqlain Mushtaq are in the run for the spin consultant position.
Waqar will take charge as head coach in June.