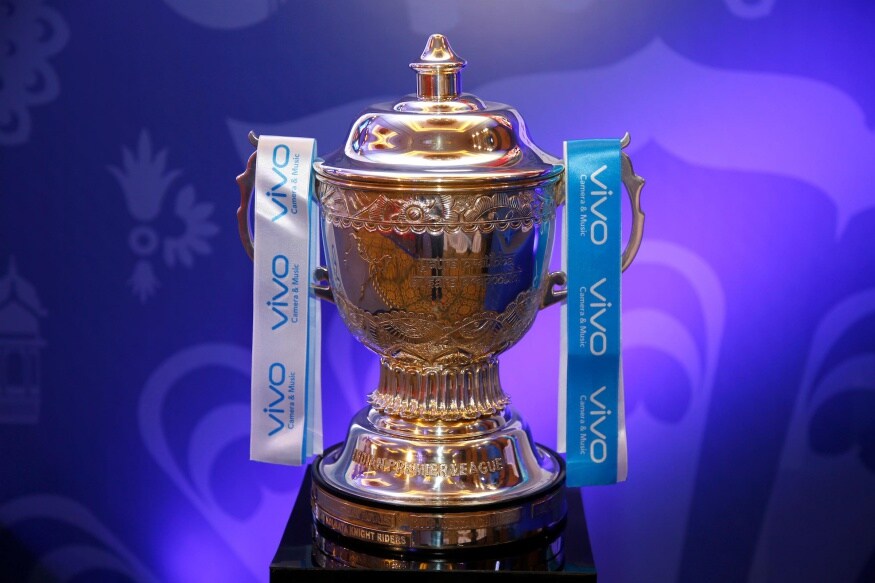 A lot of good has come out of the IPL and long may it continue.
Starting off in 2008 and now in its 12th edition, the IPL keeps getting bigger. Recently valued at over 6 billion USD, It's the big daddy of T20 leagues around the world.
Indian cricket has benefited a lot from the success of the IPL and continues to benefit from it.
We take a closer look.
Huge Financial Benefits
For all involved! The players, BCCI, the boards of other countries, the coaches, the support staff etc.
Just to begin with, over the last 11 years, the BCCI has paid over 2.5k crore in taxes itself.It has raked in so much more by way of sponsorship and broadcast rights. This has ensured that India remains the commercial powerhouse of world cricket. The BCCI has done its bit by passing on over 2.5k crores to the various state boards. The BCCI also paid 110 crores recently from the profits of the IPL to ex cricketers as a one-time benefit. These sums, ranging between 25 lakhs up to 1.5 crs were especially a boon for retired and ex cricketers who player at a time when money in cricket was not so lucrative.
Big Money for the Players
There is no doubt that the biggest beneficiaries of monetary improvements have been the players themselves. It is easily the highest paying T20 league by a long way and if you consider it's a 6 week tournament then it is one of the best paying leagues in the world across all sports if you compare the money received for the no. of games played/duration played.  In terms of cost of  broadcast rights per game, IPL  ranks third behind the NFL of the US and the English Premier League football.
The top international cricketers like to be part of it because they earn a big buck during the competition.  But IPL money has revolutionized the money domestic players can earn. There have been many rags to riches stories of the IPL. Players like Md. Siraj, Pawan Negi come to mind of people from humble backgrounds raking in big moolah, only because they deserve it. But we will delve deeper into that a bit later in the piece. Then there are players like Robbie ( Robin earlier) Uthappa, who despite not being part of the Indian team set up any more, make very good money during the IPL.
This has had a cascading affect in the pays for other domestic tournaments as well. Due to the limited number of places up for grabs in the teams playing the IPL, there are many very good domestic cricketers who don't find a place just because they aren't of the 'T20 mold'. The big contracts were bypassing them even though they were providing very useful service to their domestic teams. The BCCI realized this and steadily increased the pay of domestic cricketers. This benefited some international India stars as well, who were invaluable in the test arena but not finding an IPL contract. Think Cheteshwar Pujara and Ishant Sharma. Pujara is the most important Indian test batter after Kohli and realizing that he was not making as much as some IPL contract winners even though he was doing so much for the Indian team, the BCCI raised the annual retainer for contracted players in a big way.
Ancillary Beneficiaries
There was a recent article about a couple of sports goods shops in Chennai named after famous Indian cricketers. The highest selling Item in these shops was the CSK jersey. From such shop owners, jersey makers, the tea stall guys near the various stadiums, the face mask painters, the stadium ushers, the guys selling ice creams, snacks, soft drinks in the stadiums, to the transport companies that lug the various teams, broadcast infrastructural equipment and hotels across the different cities have all benefited from the IPL in some way or another.
The Main Beneficiary - Indian cricket
The game of cricket in the country has benefited from IPL the most. Player skills, their fitness, their mentality, their approach to the game, the caliber of the Indian coaches and support staff has all drastically improved and this improvement is attributable to the IPL.
When the IPL started, the first thing a diffident young Indian domestic player realized that there was an Indian superstar or two in the same dressing room as him and a couple of international greats of the game to go with it. At first he must have been slightly intimidated but then he got to know them and realized they are 'human' too after all, he shared a few laughs with them, discussed techniques and took some tips from them and before he knew it, they were to him, what any other team mate would be, sure the admiration and willingness to learn from them was there but gone was the feeling of intimidation. Then in a couple of years when a younger domestic player came around, he was the first to tell this younger players that the big stars were very approachable and part of the gang, "Don't feel intimidated by them". And, in this way, young Indian cricket players stopped getting intimidated first in the dressing room and then on the field.
When they stepped on to the field at first, the screaming spectators, the spotlight may have got to them a bit, but then, there was a Dhoni or a Dravid or a Warne at the other end, coaching them on the go if you like and asking them to focus on the job at hand rather than think of the macro elements which were beyond their control. So, slowly but surely, young Indian cricketers got used to playing naturally on the big stage.
The IPL limits the use of foreign player to 4 and sides usually have a couple of Indian stars, so at least 3-4 places on the 11 are filled largely by domestic players. So, there was immediately great competition to be in that list of 3-4 players. These players could not afford to be the weaker link of the team. The players also became conscious of the platform IPL provided and if they wanted to be part of it year after year, they needed to perform well game after game. This means, they had to be skillful players and execute their skills perfectly. That's why, in recent years you have seen 'mystery' Indian spinners like M Ashwin and Varun Chakravarthy be picked up for large contracts. You also see players like Mayank Markande and Rahul Chahar make a name for them-selves as they had the ability to successfully execute their plans.
Indian Fast bowling has improved by leaps and bounds in the last 5-7 years and a lot of that has to do with the IPL. Teams spent big on acquiring marquee Indian players and international stars. These mostly happened to be batters and a smattering of fast bowlers, this meant that usually the 2nd or 3rd seamer in the team had to be an Indian, thus big money went after good fast bowlers. Domestic bowlers realized that if they could bowl to a plan and execute their skills consistently, they would be picked for IPL teams and if they did well there, they could go on to bigger things. Players like Jasprit Bumrah, Umesh Yadav, Bhuvaneshwar Kumar are prime examples.  There is a next tier of Indian fast bowlers like Saini, Prasidh Krishna, waiting in the wings.
Young batters too realized that they needed to make most of opportunities given to them and learn as much as they can from the international stars around them. They have developed different facets of the game and now you no longer surprised to see young Indian players playing the reverse sweeps, ramps or scoop shots. Think Sanju Samson, Sarfaraz, Rishabh Pant.
In fact, it is when the likes of Virat and Rohit play such shots that it looks askew.
There has been a drastic improvement in the approach of the Indian players as well. They have been part of dressing rooms where they have observed closely how expensive international stars and Indian cricket stars bounce back from failures. They have also watched them closely as they prepare for big games or big situations within a game. This has helped young Indian cricketers learn the mentality they must try to adopt in such situations themselves. Also discussions with former greats of the games like Tendulkar, Sehwag, Ponting, Warne and Jayawardene who are attached to teams as coaches and mentors helps them understand what it takes to succeed at the big stage and how must they prepare to get there. Imagine the pearls of wisdom a young Prithvi Shaw picks from a Ricky Ponting who was himself viewed as a young talent once. Or the tips a Shreyas Iyer gets on captaincy from a Sourav Ganguly.
There is no too big a name or too big a game for these young Indians anymore. Pretty early on in their career they secure a good price tag for themselves and they know they must keep performing to justify that tag. They need to meet expectations and learn how to deal with such pressures from a very early stage.
It is only very seldom that a good performance in the IPL leads to an immediate Indian team berth, almost never for an out an out youngster. This in a way is a good thing because it keeps the domestic tournaments very relevant .The BCCI usually though does fast track these outstanding IPL performers to the India A sides, so the players realize that there is a shorter road to the Indian team if they play consistently well. But just doing well at the IPL is not enough, as Sanju Samson will tell you.
IPL and T20 cricket demands for the absolutely fittest cricketer. Every IPL team has brought in the best of fitness coaches to ensure their teams are not found wanting on the field due to fitness issues. This has led to the standard of fitness in the domestic set up increase manifold. Fitter players make for sharper reflexes and better fielding. The fielding of the Indian team also has improved by leaps and bounds in the last 5-7 years.
The IPL has also made the Indian players versatile players. We are not just developing crash bang wallop batters and white ball specialist spinners. Younger players like KL Rahul, Rishabh Pant and Prithvi Shaw can succeed in IPL and test cricket too at the same time as they are starting to demonstrate and the same applies to Bumrah, Bhuvaneshwar, Shami, Jadeja, Ashwin  and Kuldeep Yadav. So, the players are learning when and how shift gears and what kind of game is appropriate for what situation.
Over the last few years, the fortunes of the Indian team too have taken a turn for the better and currently it is perched at the top of the rankings in Tests and near the top in ODI and T20. Such consistency by the Indian side across all three formats has never been seen before.
It could be mere coincidence or the IPL could have something to do with the kind of players that are coming through to represent India. I could wager that a majority of them had a stellar IPL or two in the last 5-6 years. That too could be a co-incidence.
A lot of good has come out of the IPL and long may it continue.