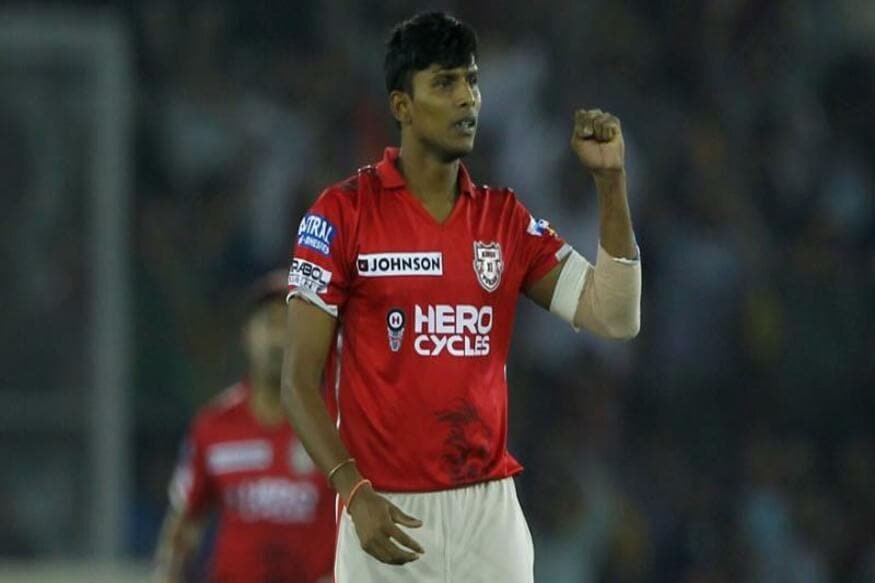 Tamil Nadu left-arm pacer T Natarajan made heads turn when he was pickd for Rs 3 crore in the IPL 2017 auction.
The lanky pacer, currently with Sunrisers Hyderabad, hasn't had too many opportunities in the IPL but continues to be a mainstay in the Tamil Nadu state side.
Son of a daily wage labourer from a village called Chinnappampatti near Salem, Natarajan's rise was one from rags to riches. He has given back to the game by launching a free cricket academy in Chinnappampatti after he made it big.
Natarajan opened up about the idea behind the academy, saying he provides everything including cricket gear for aspirants in his academy.
"When I was playing league cricket in Chennai, I thought about this and I kept discussing it with Jayaprakash anna. It was after being picked in the IPL (in 2017) that my dreams came true. Our intention was to open the academy in our hometown Chinnapampatti, and not Salem, and we wanted our boys in Chinnapampatti to know about cricket. Me and Jayaprakash's dream was to always open an academy in our hometown. There are quite a few players coming up from the academy, which makes me very happy. Nearly 50-60 people are coming to the academy to train, so I'm very happy," he said in a chat show Homerun with AV with sports commentator Arun Venugopal on his YouTube channel Gethist Creative.
"Most of the boys come from struggling families. So, me and Jayaprakash try our best to take care of them. From buying balls to mats – we take care of everything. If they bring shoes and whites, that's enough. We can provide bat, gloves, and other gear. Players who represent Tamil Nadu and play league cricket in Chennai – all support us. So, if those players have any gear which they don't use, we tend to pass it onto the boys in Chinnapampatti. Till I'm here, I'll try my best to take care of the needs of the boys at the academy."
Natarajan revealed that fellow Tamil Nadu players like Vijay Shankar, Baba Indrajith, Baba Aparajith, Kaushik Gandhi, Aushik Srinivas, and Ganga Sridhar Raju have also helped him run the academy.
One of the beneficiary's of Natarajan's academy is G Periyasamy, who attracted attention with his performance in the Tamil Nadu Premier League last year. It even catapulted him to the Tamil Nadu team for the Syed Mushtaq Ali Trophy, where Periyasamy shared the new ball with Natarajan.
"I never ever expected it to happen. Coming from a very small village and then opening the bowling with Periyasamy is a big deal for me. Not many know where my village Chinnapampatti is. Me and Periyasamy used to be room-mates; so to share the new ball for the state with him was a proud feeling. I'm very happy, I just can't describe that feeling actually," Natarajan said.