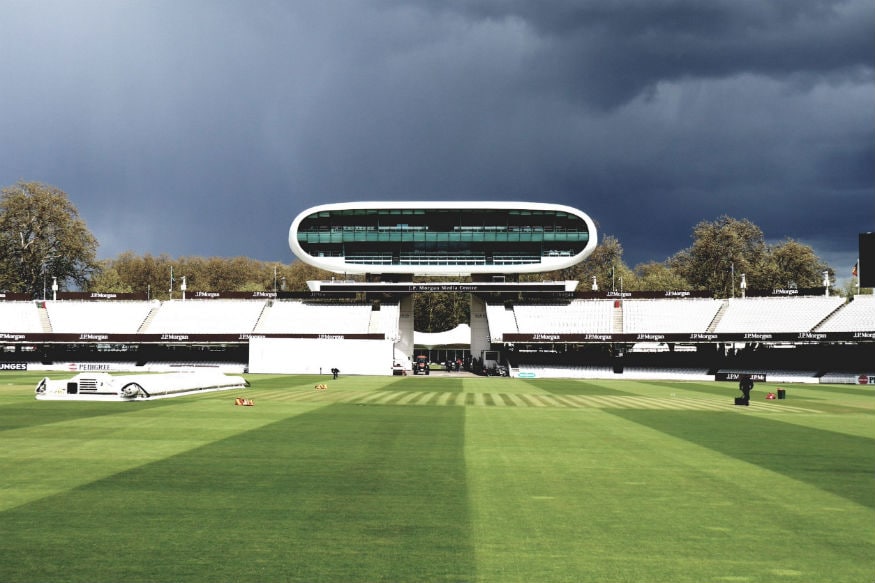 The first definite reference to cricket being played anywhere in the sub-continent is a report of English sailors of the East India Company written in 1737. It refers to cricket being played at Cambay near Baroda in 1721. A match between Madras and Calcutta in 1864 was definitely the 1st First Class match in India. The British played the match to build relationships with the Indians, the reasoning being that if the Indian elite had more connections with the British, the British could have more control over India.
The most important fixture was the Bombay Presidency Match which then evolved into the Bombay Triangular and then into the Bombay Quadrangular. The match was first played in 1877 and then intermittently for several seasons before finally being given First Class status in 1892-93. Even though India made its Test debut only in 1932, a few players from India played for the English cricket team when India was still under British rule. The most famous of them were Ranjitsinhji and KS Duleepsinhji.
Any mention of cricket in India will be incomplete without mentioning the Parsee cricket team. The Parsees were the earliest local community in India to take up cricket. They were known to have played the game since 1840 and the first Parsee Cricket Club (The Oriental Cricket Club) was formed in 1848. The Parsees toured England in both 1886 and 1888 and even though the results were unspectacular, it paved the way for English teams to tour India.
The Parsees took part in the annual Bombay tournament which was founded by members of the Zoroastrian community in Bombay. The Parsees competed in the tournament from its outset in 1877 and they challenged the Europeans cricket team to a two-day match at the Bombay Gymkhana. At that time the competition was known as the Presidency match. It was recognized as a First-Class match from 1892-93 till its final staging in 1945-46. The Parsees won the tournament outright 10 times and shared victory 11 times.
Cricket was definitely not a game played by the commoner on the street and India did not even have an official body that administered cricket till 1928. In 1912, an All-India cricket team visited England for the first time, captained and sponsored by Gauri Shanker. In 1926 two representatives of the Calcutta Cricket Club travelled to London to attend meetings of the Imperial Cricket Conference which is a predecessor of the organization now known as the ICC. Although they were not officially representing India, they were allowed to attend the meeting by Lord Harris who was the Chairman of the conference. The outcome of the meeting was to allow the MCC to send a team to India captained by Arthur Gilligan. In a meeting held with the Maharaja of Patiala and others, Gilligan promised to try and press for its inclusion in the ICC, if all the promoters of the game in India came together and established a single controlling body.
An assurance was given to Gilligan and a meeting was held on 21st November 1927, where a consensus was reached to create a board of control for cricket in India. On 10th December 1927, a unanimous decision was taken to form a provisional board of control. In December 1928, the BCCI was formed under the Tamil Nadu Societies Registration Act.
In 2018, there is a clear hierarchy and procedure that is followed by the BCCI to undertake its various activities such as electing members and players for its various teams. However, there was no clear structure in those days and the Board lacked the finances that it possesses in abundance today. Imperial benefactors like the Maharajahs of Patiala and Vizianagram lavished gold from their immense coffers to support Indian cricket, otherwise, India's eventual entry into Test cricket in 1932 would have been delayed even further. Therefore, up until the 1930s, an Indian team always had royalty as its captain. This was a far cry from the meritocracy of today where teams are selected based on ability, and not according to one's financial standing. Todays' Indian cricket team has players from small towns and rural areas but that was almost unheard of in the olden days.
However, since playing the game was almost impossible without the financial clout of these supposed philanthropists, restraining their influence to outside the field of play was almost impossible and hence they galloped onto the field of play. When India was about to tour England in 1932, there was a duel between the two most influential Maharajahs, with both flexing their financial muscle with the ultimate goal of captaining the Indian cricket team. One sponsored the tour and the other sponsored the trials. When Patiala was preferred as captain of the team and Vizzy was named as the deputy vice-captain, the latter withdrew from the tour citing ill-health and Patiala also declined the offer due to urgent state matters.
Since a Maharajah had to be found, the Board appointed Porbandar as the captain of India's first touring team. His lack of cricketing ability soon became apparent and he withdrew and thus the commoner CK Nayudu became the first Indian cricket captain on their tour to England in 1932. By 1936, Vizzy had recruited many foreign cricketers as his guests and they wrongly vouched for him as the ideal man to lead India. This was a poor decision on many counts. He had no talent to play the game and more importantly he was someone who lacked cricketing acumen and was prone to favoritism.
This may seem as an exercise in bashing of royalty but in truth its just shows the lack of a proper structure, and money and influence securing a player's position in the team, rather than talent and cricketing nous. Vizzy still had a score to settle with the commoner Nayudu, and therefore asked the best performer in the 1936 tour, Lala Amarnath to stay clear of him. Soon after, under a pretext, Vizzy in collusion with the manager Brittain-Jones conspired to send Amarnath back home to India. Such a situation would not occur in today's day and age but such was the dependence on the financial clout of Vizzy that he managed to have his way. In an ironical twist to the story, the Maharajah of Bhopal tried intervening and sending Lala Amarnath back to England but things did not work out.
Later on, Amarnath made a comeback into India's Test team and even had the honour of captaining the country, and Vizzy never played for India again. However, he still used his influence to ensure that Nayudu was dropped from the team to face England in unofficial Tests in 1937 over issues pertaining to "form". What this went to show was that even until the late 1930s, cricket was still a sport meant for the elite and that a commoner would pay the price if he dared to challenge royalty.
Nawab Iftikhar Ali Khan Pataudi, who is more famous as the father of Mansoor Ali Khan Pataudi, played for England in 1932 and 1934. He is one of the few cricketers to play Test cricket for two different countries and he led India on their next tour to England in 1946. However, in spite of having royal blood in his veins, he was a capable player and was chosen to lead the side on merit, rather than because he was royalty.
He played the game because of his love for it and not because of profiting financially from it and players in his team made it on merit, rather than their lineage or connections in high places. However, India still had a long way to go before it could be considered a force in cricketing circles and the game was still considered a pursuit of the privileged upper class rather than a feasible and rewarding career option.
The Indian team was pulverized by Don Bradman's Aussies 4-0 in a 5 Test series Down Under in 1947-48. India had to wait till their 25th Test and nearly 20 years to register their first victory in Tests, when they won by an innings and 8 runs against England at Chennai in 1952. They won their first Test series when triumphed 2-1 over Pakistan in late 1952.  Their Test team still failed to garner the respect that a good cricket team commands at the top level.
Even at home, their Test victories were not consistent and they were ripe for the picking on overseas tours. Since cricket was still played by the classes and not the masses, the talent that existed in remote areas could not be tapped into and most people opted for the security of having a sound education rather than pursuing cricket as a career option.
Farokh Engineer became the first Indian to endorse Brylcreem and also the first Indian to play county cricket. He played for Lancashire from 1968 to 1976 and his dashing and debonair style of play allied with oodles of charisma won him many fans. In spite of that, India still lacked a superstar who could enthrall fans with the sheer quality of his cricketing ability. They had some good players but nobody who was in the pantheon of all-time great cricketers.
Mansur Ali Khan Pataudi who was the son of Iftikhar Ali Khan Pataudi was one of the most flamboyant and charismatic Indian cricketers ever. He was a prince by lineage and did not have to worry about making a living from cricket. This showed in his batting and the way he played the game. His batting had a touch of majesty and grandeur to it and he was also considered one of India's shrewdest captains. He had great tactical acumen and knew how to marshal his troops. His captaincy record might not be the best amongst the great Indian captains but this is because of the fact that he led a team of mediocre ability rather than lack of tactical nous.
Pataudi was also an outstanding fielder, which was something that was considered rare among Indian cricketers of his era. Pataudi was a precocious talent and started playing for Sussex at the tender age of 16. He also played for Oxford when he was at university and became the first Indian captain of the Oxford cricket team. He might have gone on to become one of India's greatest ever batsmen if not for tragedy striking him on 1st July 1961. He was a passenger in a car which was involved in a crash and a piece of glass from the broken windscreen permanently damaged his right eye. A famous surgeon Dr David St Clair Roberts operated and managed to save Pataudi's eye. The damage to his right eye would have ended the careers of most lesser men but Pataudi was soon in the nets learning to play with one eye. Within 6 months he made his debut for India against England at Delhi in December 1961.He scored 103 in the third Test at Madras helping India to its first ever Test series win against England. In March 1962, he became captain of the Indian cricket team for the fourth Test against West Indies at Barbados. At 21 years and 77 days he was the youngest ever international Test cricket captain until his record was surpassed by Tatenda Taibu in May 2004.
Pataudi played 46 Test matches for India between 1961 and 1975 and scored 2793 runs at a batting average of 34.91 with 6 centuries. He captained India in 40 out of his 46 Tests which resulted in 6 victories. Most of the players who played under him rate him as one of the finest tacticians of the game. Even though his Test record is not spectacular he remains one of India's greatest cricketing sons.
Ajit Wadekar was one of India's finest captains and is most famous for leading India to its twin overseas Test series wins in the West Indies and England in 1971. He made his First-Class debut in 1958 before making his maiden foray in international cricket in 1966. He batted at the pivotal number 3 position and had a very safe pair of hands in the slip cordon. The government of India honoured him with the Arjuna Award in 1967 and also with the Padmashri which is India's 4th highest civilian honour in 1972. India's performance was on the upswing and the presence of fine leaders in Pataudi and Wadekar had a lot to do with its rise in the Test arena. So, India had made slow but steady progress in the Test arena and some fine individual cricketers had shone on the international stage. In the next podcast, we analyse the meteoric rise of the spinners who would be the envy of the cricketing fraternity all over the world.