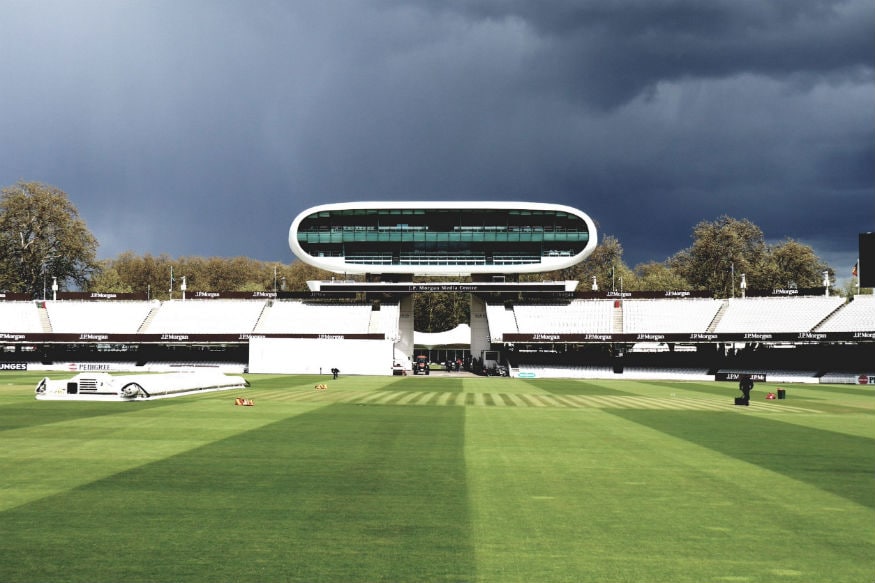 In the earlier podcast, we had discussed how India was introduced to the game of cricket by the British and how the Indian cricket team had fared in the international arena until the late 1960s, briefly touching upon their twin overseas Test series wins in the West Indies and England in 1971. Since the climatic conditions in Asia and the natural build and physique of Indians were not conducive to producing fast bowlers, India relied on the guile and mystery of spinners to win Test matches. No matter how good the batsmen in a team are, unless the team has bowlers who are capable of taking 20 wickets at an economical rate, it will not be able to win regularly in Tests.
Three of India's finest spinners include Bhagwat Chandrasekhar, Erapalli Prasanna and Bishan Singh Bedi. They bamboozled their opponents on the world stage spinning a web past their counterparts from other countries. Bedi was considered one of the finest left-arm spinners of his generation and perhaps the greatest of all-time and his Test career stats stand out even today. He was considered one of the finest craftsmen of his era and his bowling action made the purists and connoisseurs drool with appreciation. He used to bowl for wickets and for the sheer love of his art and used to flight the ball looking for wickets rather than just containing the batsmen and frustrating them like a lot of modern-day spinners. He played 67 Tests and took 266 wickets which was an Indian record until it was surpassed by Kapil Dev. His bowling action was described as graceful, even beautiful and full of guile and artistry. Moreover, he was able to combine it with successful variations of line, length and pace and that made him one of his difficult bowlers to face. Bedi also played county cricket for Northamptonshire and finished with 1560 First Class wickets which is a record for an Indian bowler.
Bhagwat Chandrasekhar was a part of India's famous spin quartet which included Erapalli Prasanna, Srinivas Venkataraghavan and Bedi, who gained accolades all over the world from the mid-1960s to the late1970s. He is considered one of the finest leg-spinners of all time. At a very young age polio left his right arm withered but Chandra as he was popularly known, did not let this affect him. He played 58 Tests for India and took 242 wickets at a bowling average of 29.74, in a career spanning 16 years. Chandra was named as a Wisden Cricketer of the year in 1972, and in 2002, he won an award for best bowling performance of the century, for India, for his 6 wickets for 38 against England at the Oval in 1971. He had a very quick arm action and at times he himself did not know in which direction the ball would turn. In spite of being a leg-spinner with an unorthodox action he was very accurate and difficult to read and the pace at which he bowled made life difficult for the batsmen he bowled to. Chandra was famous for a quote he directed at an umpire when he bowled a New Zealand batsman in 1976. He remarked to the umpire that he knew that the batsman was bowled, but asked sarcastically whether he was out. Chandra was also famous for a complete lack of skill with the bat and he scored just 167 runs over his entire career spanning 58 Tests which contained 23 ducks.
Erapalli Prasanna is considered one of the greatest off-spinners of all-time and Ian Chappell still considers him as the best spinner he has ever faced. He was a wizard with the ball and his variations in flight and length made him a tricky customer to face. Ian Chappell who used to use his feet a lot to counter spinners during his career says that Prasanna had the ball on a string and that he (Chappell) never reached a delivery on the full as Prasanna was a master of varying his length according to the footwork of the batsman. Prasanna made his debut against England at Madras in 1961 and his first overseas tour was in West Indies in 1962.  He didn't play another Test for 5 years and he took a break to finish his engineering degree.
However, he was a regular fixture in the Indian team after a good tour of England in 1967. Unlike a lot of bowlers, Prasanna was good not just on the turning pitches in India but also away from home, even when there was not much assistance for the spinners. At one stage he held the record for being the fastest Indian to 100 Test wickets. This record was broken by Ravichandran Ashwin. Unlike most spinners, Prasanna actually loved bowling to batsmen who liked to take him on and hit him over the top as he felt that he could get the better of those batsmen by beating them in the air.
Prasanna won the Padma Shri Award in 1970 and the Castrol Lifetime Achievement in 2006. He played in 49 Tests and took 189 wickets at a bowling average of 30.38.
Sunil Gavaskar was named India's Best Schoolboy Cricketer of the year in 1966 and made his international debut against the West Indies in 1971 and it can be safely said that no batsman in India's illustrious history had a more voracious appetite for scoring runs and putting a price on his wicket. This includes modern day greats like Sachin Tendulkar, Rahul Dravid and Virat Kohli. He was the first truly great Indian batsman and while his record in ODIs, does not do justice to a man of his immense talent, he was India's first truly great Test batsman. He scored 774 runs in his debut Test series in the Caribbean and this is still the record for the most runs scored in a debut series. In 27 Tests against the West Indies, he scored 2749 runs at 65.45 with 13 centuries and 7 fifties. Gavaskar was the first batsman to score 10000 Test runs and 30 centuries and he was never intimidated by the sheer pace of any bowlers that he faced. He played in 125 Tests and scored 10122 runs at a batting average of 51.12 with 34 centuries. Gavaskar has also scored a century in both innings of a Test 3 times. He was a recipient of the Indian civilian honours of the Padma Shri and the Padma Bhushan. In 2012 he was awarded the Colonel CK Nayudu Lifetime Achievement Award for Cricket in India. Gavaskar also played county cricket for Somerset.
India won their first overseas Test series, 3-1 against New Zealand in 1967-68 and followed that up with 1-0 victories away from home against West Indies and England in 1971. Their cricketing performance was gradually improving and the game was beginning to be played by a lot of people on the streets and Maidan's of the country. Their disastrous performance in the inaugural ODI World Cup in 1975 when they lost to England by a mammoth 202 runs was a blip on their upward surge in international cricket. Sunil Gavaskar's shocking innings of 36 not out off 174 balls against England showed that there still needed to be accountability in players for their performances. Gavaskar even gave a written explanation for his inexplicable innings and escaped censure.
There is a saying that a picture is worth a thousand words and the lack of matches being televised during the 1960s to the early 1970s meant that a lot of good cricket and good performances by Indian cricketers did not get the limelight and recognition that they so deserved. While India's top players received rave reviews for their cricketing skills, they still had a colonial hangover against top teams like Australia, England and West Indies and were accused of lacking killer instinct. Moreover, the majority of the team came from populated metros like Bombay, Delhi, Bangalore and the populated urban localities rather than rural areas. But cricket was beginning to be played all over the country and meritocracy was the order of the day. Until India's tour of West Indies in 1976, the highest total chased by a team in Tests in the 4th innings was 404 by Australia against England at Leeds in 1948. That team had the peerless Don Bradman and other batting stalwarts. Therefore, when Clive Lloyd set India a target of 403 at the Queens Park Oval at Port of Spain in Trinidad in 1976, even the most optimistic of Indian fans would have at best hoped for a draw. However, riding on the back of centuries from Gavaskar and Gundappa Vishwanath and a useful contribution from Mohinder Amarnath, India chased down the target and this enhanced their standing on the world stage.
Australia is a country where India normally went just to make up the numbers without any realistic chance of registering an upset win. However, when India toured Down Under in 1977-78, they put up a creditable performance and lost the series 3-2, scoring wins over the mighty Aussies at Melbourne and Sydney by 222 runs and an innings and 2 runs respectively. Even then the cynics and doubting Thomas's' pointed out that Australia were a severely weakened team due to the Packer crisis thereby undermining India's progress as a Test team. India beat the West Indies at home 1-0 in a 6 match Test series in 1978-79 and this improved their standing in the international arena. At the Oval in August 1979, India nearly pulled off the impossible by almost chasing down the target of 438 against England. While India still could not be considered a superpower in world cricket, these timely victories that they notched up in the international arena made the other cricketing countries stand up and take notice and realise that India were no more mere pushovers.
Players like Gavaskar were known all over the world and geniuses like Gundappa Vishwanath were known for the elegance and wristy stroke play. India's spin bowling stocks were already the envy of the world and the emergence of a top-class all-rounder in Kapil Dev added more depth and ability to the cricket team.
The young generation had heroes they looked up to and aspired to emulate. In an ODI series in the West Indies prior to the 1983 World Cup, India beat West Indies by 27 runs at Berbice in Guyana and this gave them confidence and a morale boost ahead of the Prudential World Cup to be held in England. Until then getting the better of the almost invincible West Indies in ODIs, was considered a pipe dream. They repeated the feat against the Windies in a league match at Manchester in the 1983 World Cup, winning by 34 runs. They then beat Australia by 118 runs to book their spot in the semi-finals. In the semi-final, they fought their way from a tricky situation to get the better of England by 6 wickets to set up a showdown against the West Indies in the final. Their 43-run victory in the final is now part of cricketing folklore and is seen as a catalyst for the cricketing revolution in India.
This win gave the country a lot of pride and self-belief and suddenly made cricket a viable career option with people open to the idea of pursuing the sport not merely for recreation but as a respected means of earning a living. Cricket's journey from having initially having been a tool to communicate and improve relations with the British and being a sport accessible to only the upper elite classes, to that of being one to be played by all and sundry was truly complete.