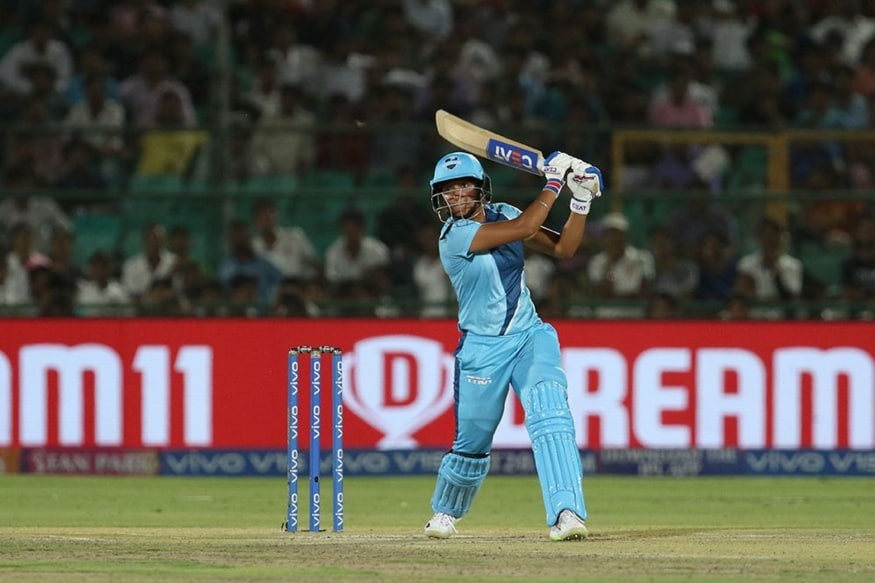 She is the captain of the Indian women's T20 national team and was the leader of one of three teams — Supernovas — in the recently concluded Women's T20 Challenge or the first women's mini-IPL. Harmanpreet Kaur lived up to the billing as India's first T20 star and led the Supernovas to the title in Jaipur on Saturday with a 37-ball 51 on a track where everyone barring Kaur struggled to get going in the final.
A 46 not out in the opening game against the Smriti Mandhana-led Trailblazers just failed to guide her team to victory before a half-century in the final made for a fine return to form for the Punjab all-rounder.
Kaur, who has plied her T20 trade, all around the globe — for Sydney Thunder in Australia and Surrey Stars in England — was stunned by the amount of home support that the Women's T20 Challenge witnesses.
"The tournament was organised very well, we didn't expect that so much crowd is going to turn up to watch women's IPL games. It was a pleasant surprise. Organisation of the tournament was really good. The great thing was that all three teams performed really well, it is great for future of women's cricket in India," Kaur told CricketNext on the sidelines of the Ceat International Cricket Awards in Mumbai on Monday.
The emergence of young guns Smriti Mandhana and Jemimah Rodrigues has taken some of the pressure of Kaur in T20 cricket but still feels Indian cricket has a long way to go in the shortest format.
"Strike-rate of the Indian batsmen has been a concern and to address this issue, BCCI have taken the good initiative to start more T20 tournament for women. It gives more opportunity to young players. In the past we had very few T20 domestic teams and there is different pressure to play with high strike-rate in international cricket. This way we can improve ourselves from domestic cricket," Kaur, who has a top-score of 171 not out in ODIs, said.
Asked about her own match-winning performance in the T20 challenge, she said, "I was happy with my performance. It feels great to hit the winning score and I felt really good after the match. The team needed me and it was good to put on a good partnership, so I was happy that I came through.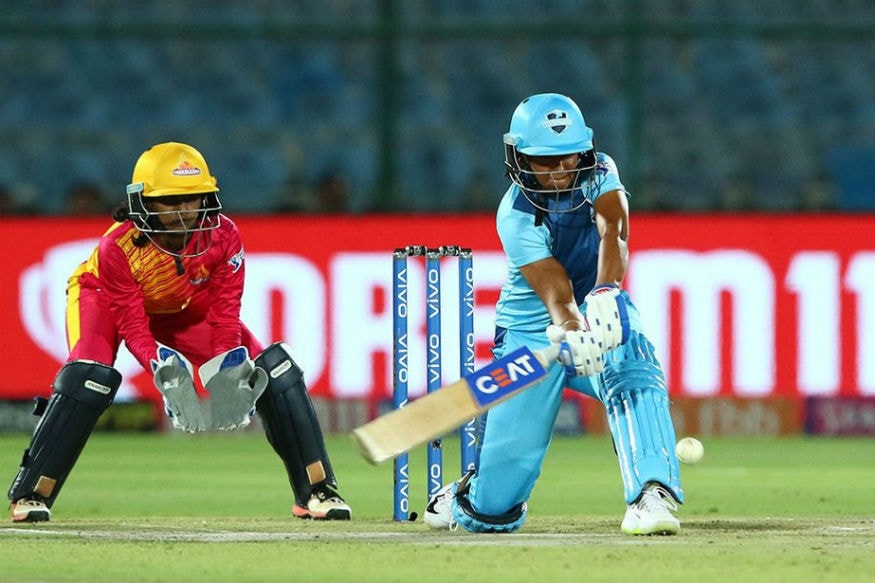 "Last year has been pretty good for me, the team was performing well both in T20s and ODIs, and I was performing well with the bat as well," Kaur said.
The last season also witnessed the arrival of a new coach WV Raman, amid controversial circumstances by replacing Ramesh Powar but Kaur is pleased by the inputs of the former Tamil Nadu opener.
"Raman sir is fairly cool, explains everything very simply. He was himself a top opener in his time and the batswomen get really good inputs from him. The tips he gives in the nets, we try to implement them on the ground. I think because of him, the batting has improved a lot," the T20 skipper said about coach Raman.
Kaur, who is now a regular at the Women's Big Bash League (WBBL) in Australia, sees a bright future for the women's IPL in India.
"Tournament pressure was same here and in Australia but here it was great to get the support of Indian fans. It was very soothing and I am thankful to the Indian crowd. We have seen this in men's IPL but to get this in women's game was really special," Kaur said.
Kaur will now shift focus to the preparation for the women's World T20 Championships in Australia early next year.
"We will have a national fitness camp after this. Then we have a couple of series and some T20 games lined up, so it should give us good exposure to prepared the Indian team for World T20," she said.
Finally, asked about being recognised by the Ceat International Cricket Awards, Kaur said, "All awards are very important. As a sportsperson when you put in the hardwork, you need motivation to keep performing. Winning an award is important."