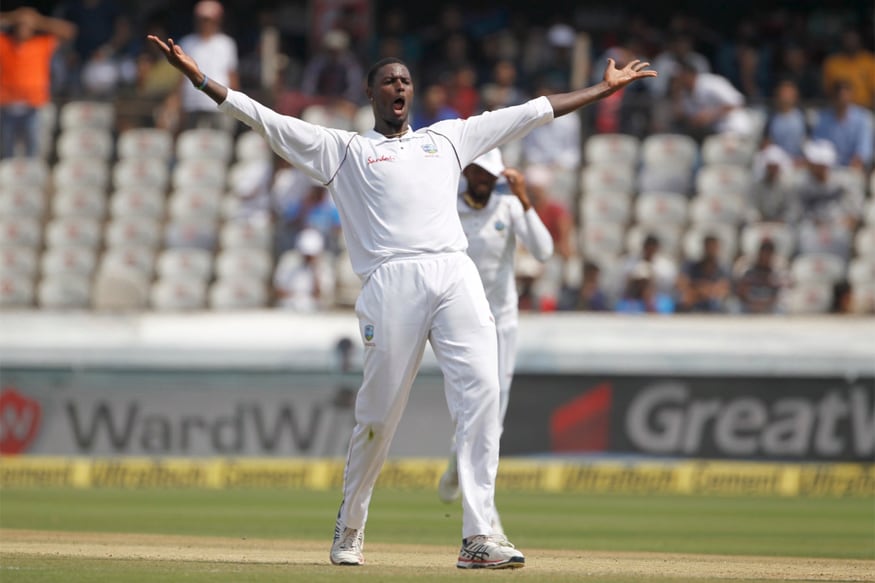 Windies captain Jason Holder said that he and his team will savour the series victory against England but insisted they will not be complacent and now want to travel to St Lucia for the third and final Test with a 3-0 clean sweep in mind. He further said that "moving up the ladder" on the ICC Rankings where they are currently placed eighth was another key result they were looking at.
"It is probably one of our biggest series [wins]," he explained after the third day on Saturday. "Exceptional, to be honest. To see the guys [put in] such a performance in Barbados and come out here to beat England in three days and winning the series is just pleasing.
"We still want to win the series 3-0. Points are still up for grabs in the overall rankings. Moving up the ladder is something we have spoken about in the dressing room. It is not a situation to become complacent or relax, we need to start again just as we did here.
"We have different motivating factors within but nothing more than to move up the rankings. Everybody wants to move up the rankings. We have been down at eight for too long. There is no better place to start than beat a top-ranked side here. All teams aspire to be No 1, not to be two or three. I think we have got what it takes to be No 1. We are still a long way off being No 1 but if the guys continue to mature and develop we definitely will be the No 1. side in years to come."
Windies were relentless in the second Test at the Sir Vivian Richards Stadium, in Antigua as they wrapped up the game inside three days by 10 wickets to complete a series win. The hosts have been better than their statistically better counterparts in almost all facets of the game. The bowling has been exceptional while the batsmen have shown the hunger to dig in and absorb pressure something which England have failed throughout.
Holder though said that the key to back up the series win is to be consistent.
"We've got to be consistent," Holder insisted. "It is just a matter of following up on this series and [being] hungry for success. It was a tough wicket in this game, a lot of variable bounce and the guys showed character.
"We have seen improvement in leaps and bounds. We just need to string it together more collectively. In the past, we have blocked an end as batters and bowled one or two good spells but not followed it up. We have showed how we can get it going."
While Twenty20 cricket has been the more popular format in the Caribbean of late, Holder insisted there was still a place for Test cricket in the heart of the general public. He was confident that this series win could help in reviving the love for the longest format of the game across the nation.
"The love for Test cricket is there. We've got a lot of young players who are aspiring to be Test cricketers," said the Windies skipper. "It is my favourite format of the game. It's just a matter of clinching a few more series. Hopefully, this could be a start of new things."
Holder also had a few special words of praise for fast bowler Alzarri Joseph, who lost his mother just before play on the third day. The speedster, however, continued to take part in the game and returned figures of 2/12. The Windies captain dedicated the win to Joseph.
"Alzarri was exceptional. It took a lot of heart for him to be on the field today," Holder said. "A lot of people wouldn't have been able to, but credit to him. The way he ran in this afternoon was exceptional and with a bit more luck he could have got three or four more wickets.
"To see him in tears this morning was even harder, and we came together in the huddle and we just wanted to do it for him and we dedicate this day to him, his mum and his family. It was up to him if he played. I didn't want to deprive him of the opportunity to take the field. If he felt he could manage and take the field and perform then I wasn't going to deprive him of that.
"For sure I knew he wanted to do something special for his mum and credit to him, he held his hand up high and did an exceptional job for us."