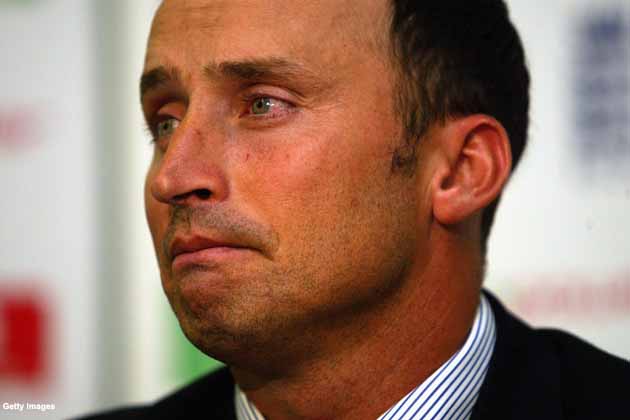 London: Former England captain Nasser Hussain said the conviction of three Pakistan cricketers in the spot-fixing scam has made him wonder if he had been part of any dodgy games during his career.
Recollecting the infamous Centurion Test between South Africa and England in 1999-2000 series, in which Cronje is said to have accepted money from a bookmaker for making an early declaration, Hussain said he was naive at that time to have thought that he'd set up a historic run-chase.
"It's common knowledge now that Hansie Cronje needed to ensure a positive result on the last day of the Centurion Test in 1999-2000, when I was captain of England. I might have been a bit naive back then, when I thought I'd helped set up a historic run-chase that was for the good of the game.
"But I'm not naive enough to have spent the last few years with my head in the clouds believing that everything else during my time was completely clean," Hussain wrote in his column in Daily Mail.
The Centurion Test was ruined by rain. Entering the final day only 45 overs had been possible, with South Africa on 155/6. On the final morning as they batted on, news came in that the captains had met and were going to "make a game of it."
A target of 250 from 70 overs was agreed. When the Proteas reached 248/8, Cronje declared, and both teams then forfeited an innings that left England a target of 249 to win.
They did it with two wickets and five balls remaining.
England's victory ended South Africa's 14-game unbeaten streak in Test cricket.
Citing the Karachi Test when England knocked off the runs in dark to beat Pakistan 1-0, Hussain recollected, "Of course, you look at the scorecard and Pakistan's collapse on the last afternoon of a Test that appeared to be heading for a draw does not look too clever. But if they threw that match, then they must have been sensational actors."
"I can still remember the way the Pakistanis tried to slow down the over-rate in the hope that bad light would come to their rescue as we chased 176 in 44 overs."