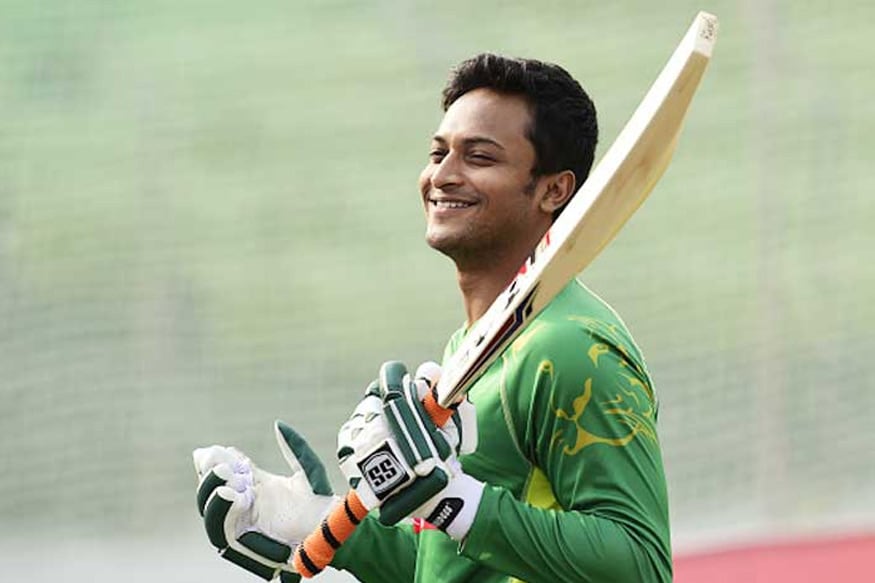 "I am 20-30 percent fit right now." - Shakib Al Hasan.
"I don't believe he is 20-30% fit. I think he is a lot fitter than that." - Bangladesh coach Steve Rhodes.
The uncertainty over Shakib's fitness ahead of the 2018 Asia Cup has put the Bangladesh Cricket Board (BCB) in an awkward position.
After suffering a finger injury during the final of the tri-nation Twenty20 International series against Sri Lanka in January, Shakib was ruled out of the following home T20I and Test series against the island nation. He played in the Nidahas Trophy in March and helped his team reach the final. He also played a key role in Bangladesh's ODI and T2OI series win in West Indies.
"I have to do a surgery. So the discussion now is about when to do it. I want it to happen as soon as possible. It will most probably be before the Asia Cup," Shakib had said after the tour.
However, he was named in the 15-man squad for the Asia Cup, which will kickstart from September 15 in United Arab Emirates (UAE). "I am 20-30 percent fit right now. I still have pain in my hand, so honestly, I don't know how I would bat or bowl. I am out of practice for some time so I have no idea," Shakib recently told The Daily Star.
In reply, BCB director Jalal Yunus said: "He didn't tell us when the selection was being finalised, or at any other time. It would have been better if he had told us that he was 20-30% fit earlier. He didn't say that he can't play."
Meanwhile, Rhodes feels Shakib's "statement has just hit the headline." "I don't believe he is 20-30% fit. I think he is a lot fitter than that," he said. "I am pretty sure Shakib is a lot fitter than that. He is in no real different state to the state in West Indies, where he played some fantastic cricket with bat, ball and in the field.
"Everybody knows that he does need the operation. He has made that decision after speaking to the BCB president. Asia Cup is very important to Bangladesh. Even if Shakib was 60-70% fit, you'd get a lot of cricket out of Shakib Al Hasan."
Bangladesh's ODI captain Mashrafe Mortaza said Shakib's presence is enough to boost the confidence of the entire team. "Since he played in the West Indies, I am sure he'd know his exact situation," Mortaza said in a press conference on Thursday. "His performance was very useful for winning there. I think it is more than enough if his fitness is at that level. But we can't do anything about it. He took the decision and since he will play, I am sure he will give his 100%."
While the entire Bangladesh squad is currently participating in a preliminary camp in Dhaka, Shakib is in the United States to spend some time with his family. "It doesn't make an impact on the rest of the team," said Rhodes. "Shakib is really, really respected by the rest of his colleagues in the dressing room. The time-off with family, I think it is important that everybody realises that Shakib plays a lot of cricket. He doesn't just bat. He bowls and fields and captains as well. He plays all formats.
"In making sure Shakib is playing at his best and freshest, we can give him opportunities to be with his family. It will make him a better player. He has done all the practice when he was younger. He did it out in the middle, bowling 50 overs every innings in Tests. It is not too necessary that he practices all the time. He showed in the Caribbean without much practice what a quality cricketer he can be."