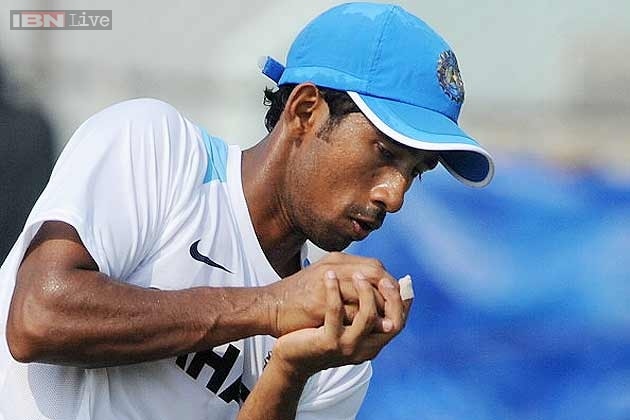 New Delhi: Wriddhiman Saha, who is expected to don the big gloves during India's first three ODIs against Sri Lanka is "feeling good" as he picked up the bat for the first time in a week since sustaining a webbing injury in his right hand during Duleep Trophy semi-final against South Zone.
"I got four days of rest since sustaining that injury. It was a cut and thankfully not a fracture. Today, I batted in the nets against the spinners. I didn't feel any major discomfort while driving and lofting the deliveries. I also did a bit of glovework as I took some catches to get a feel of how its shaping up," Wriddhiman said.
Wriddhiman added,"Since I have not held the bat for four days after that bruise, there was a minor twitching sensation."
"But that can happen as this is the first day of the net session. Tomorrow I plan to take throwdowns for a considerable period of time. After that, I am planning to face the pacers at the nets. Our Bengal team physio Kamlesh Jain is constantly monitoring my progress and the report is being sent to Team India physio Nitin Patel."
Asked how confident he is about making it by the time first ODI starts, the normally reticent Wriddhiman answered,"Confidence has never been a problem with me. I am always confident. Till yesterday, I didn't know how my hand would respond when I hold the bat. But today I felt better. There are four days to go and I don't see why I won't get fit in time."
In case Wriddhiman fails to make it, then Sanju Samson is the first choice to replace him and Naman Ojha might also be given a go during the last two matches in the series.
The 30-year-old Wriddhiman, till date, has played two Test matches and six ODIs for the senior national team in the sporadic chances he has got due to the ever-presence of regular captain Mahendra Singh Dhoni, who plays in all three formats.
Mainly dubbed as a classical keeper who is best suited for the longer version, Wriddhiman does have more than decent statistics in the List A format for a glovesman.
In 90 List A matches so far, he has scored 2536 runs at a decent average of 43.72 with two hundreds and 18 half-centuries. He has also taken 109 catches and effected 12 stumpings.
First Published: October 28, 2014, 7:58 PM IST