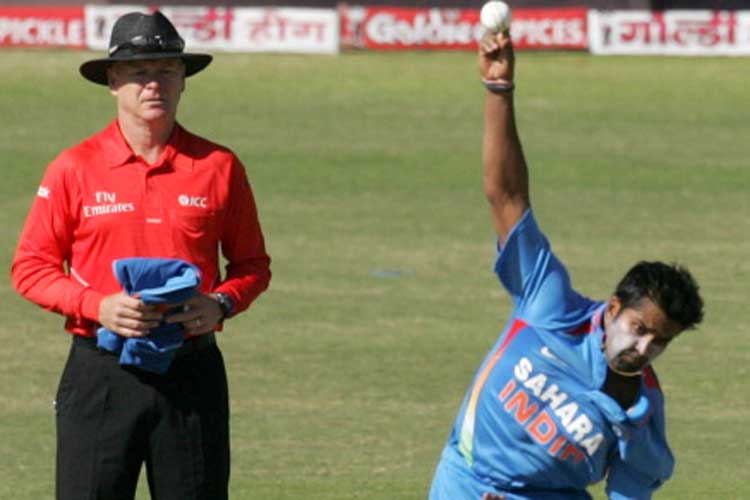 New Delhi: R Vinay Kumar might be 33-years-old now, but hasn't stopped fancying his chances of representing the country once more. It was around four years back that the Karnataka pacer had donned the Indian colours, in an ODI against Australia, and was smashed for 102 runs. The memory of the forgettable match are still fresh in his mind.
Keeping it aside, he is working on his fitness, so that he can comeback to the national fold again. "I'm matured enough to understand my situation. If I'm 21 or 22, then it (being out of the India team) may be very difficult to digest," Vinay told ESPNcricinfo.
For him, every chance he gets is a blessing, as he finds solace in breaking crucial partnerships, rather than only picking five wickets. "Bowlers are always happy to take five wickets. I'm the kind of bowler, who when a partnership needs to be broken, I'll be happy to come in and get a wicket. That's like getting five wickets for me. These small moments are what I enjoy very much. Breaking partnerships is a huge achievement for me. Indian team is always at the back of my mind, but I try to seek happiness from such small things and it makes me work harder on my game."
Though the bowler did not realise his full potential in the international arena, he is one of the most successful pacers in the domestic circuit, with over 400 wickets to his name. This season too, he has been doing well as he has picked up 20 wickets in three games.
"Last three years, I got two awards from BCCI: best bowler award (highest wicket-taker in 2014-15 Ranji Trophy) and best allrounder award (in limited-overs cricket in 2013-14). Performance-wise, I don't have any doubt that I can come back into the Indian side, but I need to wait for an opportunity.
"There are two ways of looking at it - one, get frustrated and try to do something that you're not used to, or second is to keep it simple and keep doing what you have been, try to enjoy your cricket and whenever you get the opportunity, try to perform and raise your goals a little higher. You may or may not reach the goal, but that kind of challenges and motivates you to go out and perform. At the end of the day, when I go back to my room, I should be happy about the way I bowled. That feel-good factor is very important for me."