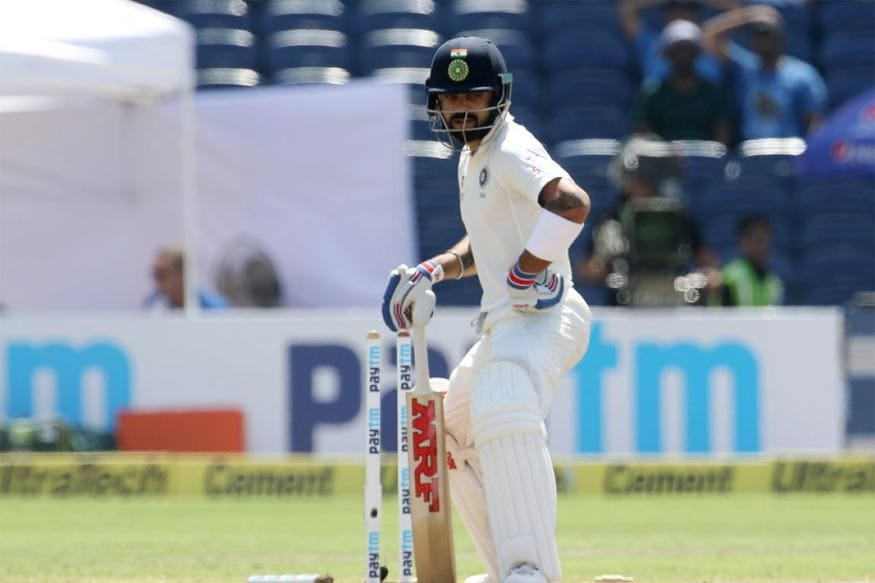 New Delhi: Looking at the wicket on the first day of the first Test at the Maharashtra Cricket Association Stadium in Pune, spin legend Shane Warne had said that it looked like a eighth day wicket. Former India skipper Sunil Gavaskar and former India batsman Sanjay Manjrekar were equally surprised with the dry look of the pitch.
And the end result was a humiliating loss for Virat Kohli and boys within three days. Not only did the visiting Australian side adapt better, but also question marks were raised over the technique of the Indian batsmen as they failed to rise to the challenge of facing Steve O'Keefe and Nathan Lyon.
Speaking to CricketNext, Pune curator Pandurang Salgaoncar made it clear that he had time and again warned the BCCI pitch committee head Daljit Singh and West Zone head Dhiraj Parsana — both present to oversee preparation of the wicket in Pune — against preparing a bald and dry pitch.
"I had clearly warned the BCCI against preparing a bald and dry pitch. I don't want to take names, but I had told them that not watering the pitch and removing the grass cover could have a detrimental effect. I know deep within that I had tried my best to make them understand," he revealed.
Asked why he didn't put his foot down as he is in-charge of preparing the wicket at the MCA Stadium, Salgaoncar said: "Well, what can I do? The fact is that we are reduced to helpers ahead of an international match and we have to follow the instruction of the BCCI pitch committee members present to oversee the preparation. My job was to follow their instruction and I did that."
In fact, rumours have it that it was under the strict instruction of the Indian team management that the likes of Daljit and Parsana decided to dry up the wicket and prepare a turner. But Salgaoncar doesn't want to get into that because he wasn't approached by anyone from the Indian team.
"I have no idea whose instruction it was and who from the team management asked for a turner because nobody from the team had approached me. They must have spoken to the senior curators," he said.
While Salgaoncar was forced to follow the instruction of his seniors, it was the Pune wicket that came under the scanner and the former pacer says that he is really disappointed as this was the first Test match at the venue.
"Yes, I am obviously disappointed at the turn of events as this was the first Test match being held at the venue. But then, what can I do," he rued.