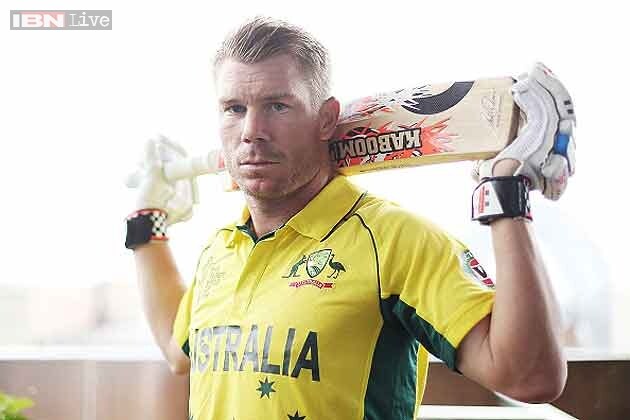 Sydney: Australian opener David Warner on Sunday said there is no bowler in the World Cup he fears and he will be "arrogant" enough to say he has "taken most of them down".
He also claimed that he played like a 'cowboy' against India in their Boxing Day Test match due to the effects of the Twenty-20 format.
"I'll be arrogant and say I have taken most of them down," he was quoted as saying by the Sydney Morning Herald.
"Last year I played Twenty20 cricket and then came back out and batted like a cowboy in the Boxing Day Test. It was not my ability to play the game, it was my thinking I want to hit every ball out of the park."
The 28-year-old also believed the triangular series against England and India would give him valuable time to get ready for the quadrennial event which the Australians have won four times.
"Leading into this World Cup, we've got a tri-series and there's going to be no excuse because there's going to be a lot of game time to get ready," he said.
The prolific left-hander also believes that his Test strike rate of about 80 has given him the confidence that he can make up for a slow start in an innings.
"If I'm striking at 80 in Test cricket I don't need to go any harder in white ball cricket. That's a thing I need to keep working on, knowing I don't have to hit boundaries from ball one. I can really get myself into the innings and I think that's what I have learned over the last 18-24 months."