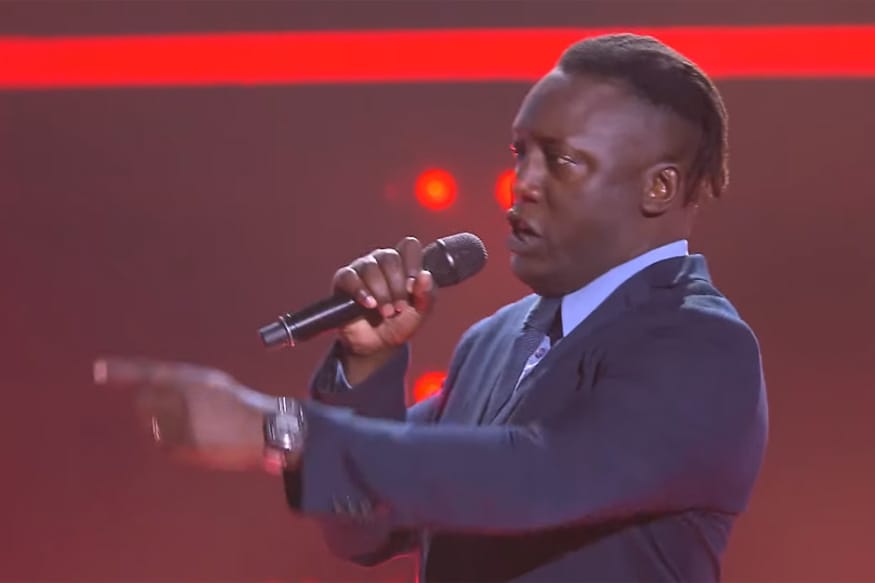 Former Zimbabwe paceman Henry Olonga, who retired prematurely from international cricket because of political reasons, auditioned for The Voice Australia - a singing competition - on Monday (May 27).
Olonga, along with his skipper Andy Flower, wore black armbands in their opening match of the 2003 World Cup against Namibia to protest against Robert Mugabe's presidency and "mourn the death of democracy in Zimbabwe".
He had to retire from international cricket after the end of the tournament and was also forced to flee the country due to constant death threats. After living in exile in Britain for 12 years, Olonga moved to Australia where he lives in Adelaide with his two daughters and wife Tara.
Olonga performed on a song 'This is the Moment' and has even made it to the next round after impressing the judges.
"Music is special to me, because I sung as a soloist in the choir every term of my schooling. It became a very important part of my education," he said.
"I've been singing a lot of music since I retired from my previous career,' he said. 'I just wanna sing now. Just sing."
Former Australia player and coach Darren Lehmann and former South African pacer Shaun Pollock too seemed pretty impressed with his performance.
Just watched @henryolonga on @TheVoiceAU, what a great performance. Good luck Henry!

— Darren Lehmann (@darren_lehmann) May 27, 2019
Great Job Bud... loving it..from the first time I heard you sing .. I have always been impressed..@henryolonga . The Blind Auditions: Henry Olonga sings 'This Is the Moment' | The Voice... https://t.co/J8pbCrvHO9 via @YouTube — Shaun Pollock (@7polly7) May 27, 2019
Olonga played 30 Tests and 50 ODIs for Zimbabwe, picking up 126 wickets across both the formats. He was the first black cricketer to represent Zimbabwe at the international level.