I See This As An Opportunity to Educate, Not Pinpoint People as Racists: Darren Sammy
Darren Sammy has said he wants to educate players on racism and not pinpoint and accuse them of being racist.
Updated: June 12, 2020, 10:18 AM IST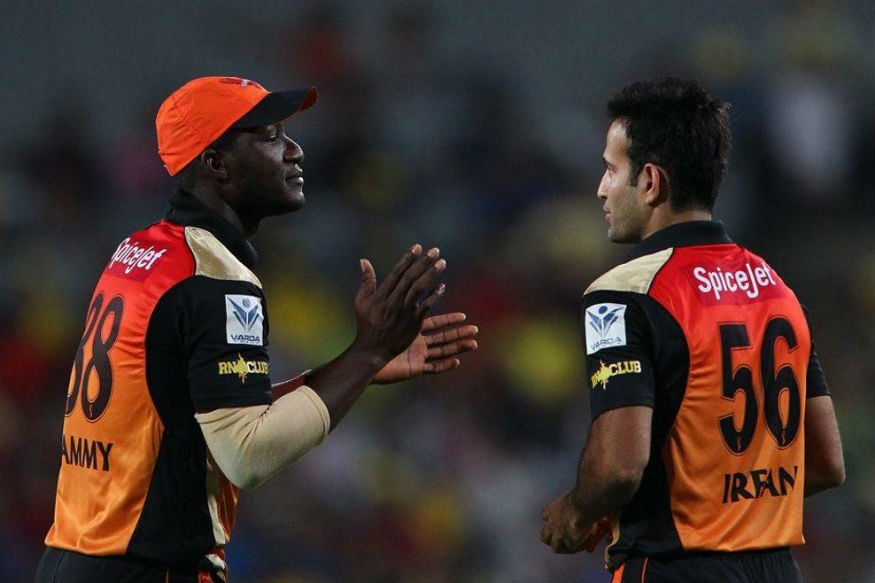 Darren Sammy has said he wants to educate players on racism and not pinpoint and accuse them of being racist. Sammy had alleged that he and Thisara Perera were called 'Kalu', which in Hindi means black, during his playing days with Sunrisers Hyderabad in IPL.
Sammy posted a video on Instagram calling on the concerned players to 'reach out' to him for a conversation. The former West Indies captain's allegations seemed to be confirmed when a 2014 Instagram post of Ishant Sharma, where he decscribed Sammy as 'kalu', surfaced.
Sammy confirmed that one teammate has reached out to him after the post, stressing his 'brother' reassured him that he was operating from a place of love.
"One of the guys has reached out to me and we are having a conversation about it," Sammy told ESPNcricinfo. "It's someone I could bet still has a big poster of me and him hung up in his dressing room where I signed it and I said: "Brothers for life." And I still mean that. But it doesn't take away or change the fact that certain words that are being used could come across as degrading because of the colour of your skin. And whether you are my friend or I see you as a brother, we will or we should have the conversation about that.
"I see this now as an opportunity to educate instead of trying to pinpoint 'this guy is a racist'. No, that's what I'm about. And I clearly stated that, reach out to me, let's discuss. Because I am always about moving forward. Just because it is a tough subject, or a tough conversation, I will not shy away. That's not what Daren is."
I'm please to say that I've had a really interesting conversation with one of the guys and we are looking at ways to educate rather than focusing on the negatives. My brother reassured me that he operated from a place of love 💕 and I believe him. 🙏🏾🙏🏾🙏🏾

— Daren Sammy (@darensammy88) June 11, 2020
Sammy pointed out that the concerned player did not apologise. However, he stressed that he was proud of himself irrespective of whether he received an apology or not.
ALSO READ: Darren Sammy Alleges Racial Slurs From Within SRH Camp
"I could be standing here and looking at one object. You are on the other side looking at it and we have two different views. Let me make this clear. You see this beautiful chocolate man you see here, I'm very comfortable in my skin. I refuse to allow any other person to make me mentally feel less than who I am. I am very proud of the skin that I am in. So whether I get an apology or not, it doesn't change the mentality of how proud I am to be a black person, to be a black man. It doesn't change," he said.
"In hindsight, asking for apology I shouldn't have even done that. If me and my team-mates have done something not intentionally, but now I realise that could be deemed or termed as something that could be hurtful to a team-mate of mine, I would instantly call that person and say: "hey bro, you know what, in spite of what is going on, I really didn't mean in that sort of way. For what it's worth I apologise even though I didn't mean it in any way, shape or form. And it's an opportunity now for us to all get together and educate because we all are leaders in our own right and when you lead people tend to follow."
There were questions from some quarters on why Sammy chose to bring up the issue after six years. An old Tweet to VVS Laxman, where he described himself as 'dark kalu' was brought up too.
Sammy explained that he did not know the meaning of the word back then, stressing he thought it meant strong stallion.
"I thought it meant a stallion," he said. "If you notice back in 2014 I sent a Happy Birthday tweet to VVS Laxman. I said: "Happy Birthday to you brother. Hope you have a great day." And I started laughing. And I said, "remember dark kalu." So I was saying: remember the dark stallion. So, imagine (now) you listening six years later and somebody from that culture telling you, "Hey, bro, this word has a degrading meaning to you because of the colour of your skin." Then automatically you want to have a conversation."
Sammy called on the ICC to bring in more awareness on anti-racism going forward.
"Going forward, the same emphasis the ICC has placed on anti-corruption, where you bring awareness to the subject to the point that the youngest player coming in before any tournament has been educated about that, the same set of effort should be put towards anti-racism. That will be a step in the right direction."
---
---
Team Rankings
Rank
Team
Points
Rating
1
Australia
3028
116
2
New Zealand
2406
115
3
India
3085
114
4
England
4326
106
5
Sri Lanka
2454
91
FULL Ranking
Rank
Team
Points
Rating
1
England
5405
123
2
India
6102
117
3
New Zealand
3716
116
4
Australia
4344
111
5
South Africa
3345
108
FULL Ranking
Rank
Team
Points
Rating
1
England
6877
275
2
Australia
6047
275
3
India
9319
266
4
Pakistan
6824
262
5
South Africa
5047
252
FULL Ranking