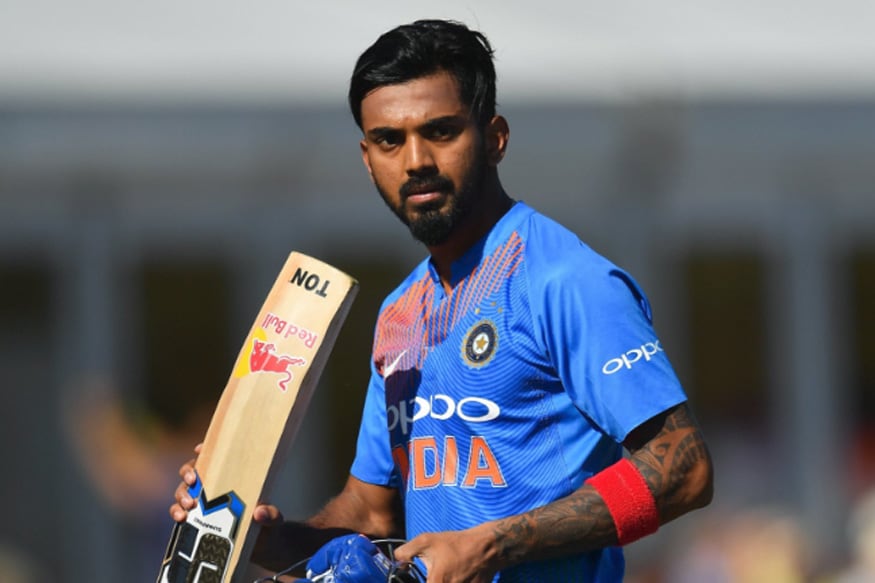 As luck would have it, the India vs Afghanistan match - which was supposed to be a dead rubber - turned out to be one of the best games of the 2018 Asia Cup. The two teams' last Super Four encounter ended in a dramatic tie at the Dubai International Cricket Stadium on Tuesday.
Afghanistan rode on Mohammad Shahzad's entertaining 116-ball 124 and Mohammad Nabi's breezy 56-ball 64 to post 252 for 8 in their 50 overs. In reply, KL Rahul (60) and Ambati Rayudu (57) got India off to a solid start by putting up 110 runs for the opening wicket. Coming in at No. 3, Dinesh Karthik too chipped in with a sedate 44, but then came the slump, and India were bundled out for the exact same score (252) with a delivery to go.
There were a couple of wrong decisions made by the umpires during India's innings, like two incorrect LBW calls against Karthik and MS Dhoni. Rahul, who had earlier wasted the only review after getting trapped right in front of the stumps, later said that he shouldn't have taken the review.
"It's very tricky when you have just one review with you," he said after the match. "Obviously, looking back at it, I felt like I shouldn't have taken the review but at that time, in the middle, I felt like maybe I was struck outside and I wanted to take that chance.
"Sometimes you can sit back here and review the review you took and say maybe you could have left it to the guys at the end but I felt like I could have been struck outside so I took that chance. We learn with it. The shot I played, the review that I took, I'll have to go back and maybe if it happens again I'll be in a better position to know what to do."
India were 127 for 1 at one stage and were cruising along nicely. However, once Rahul fell, India lost Dhoni, Manish Pandey and Kedar Jadhav in quick succession as Afghanistan clawed back into the game. Once Karthik departed, the burden of getting India over the line fell on Ravindra Jadeja (25). With seven runs needed off the final over, Jadeja struck a four in the second delivery and India were left with one run to get off two balls. However, Rashid Khan didn't lose his nerve and got rid of Jadeja in the penultimate delivery.
"I don't think we crumbled," said Rahul. "When the ball starts slowing up and spinning like that, it is hard for middle order batsmen to come in and get the runs going. I think DK played really well, few good partnerships with Kedar and, in the end, Jadeja and Deepak (Chahar) put up a decent fight.
"So on wickets like this, I think as an opening batsman when we've got a start like that we are backing ourselves to finish the game and not let the middle-order guys struggle in the middle."
Rahul said it was not easy for the new batsmen to get going on the track that kept slowing down. "On a slow wicket when you come in to bat, it's very hard to get the strike moving and get the boundaries," he explained.
"That puts a lot of pressure on them. It's not an easy job on wickets like this. I don't think it's such a massive concern. We know the kind of talent and experience that we have in the middle-order. It is about time that they come good."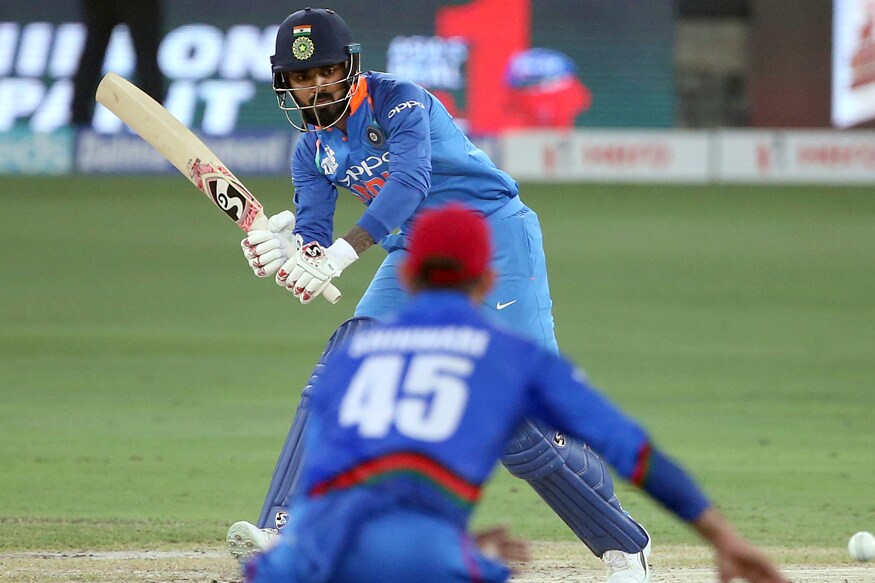 Talking about his ODI career, Rahul finds it frustrating that he has only played 13 games since making his debut in June 2016. "I know how I have to work on my game. Whatever position I get I have to make best use of it. It is disheartening and frustrating at times. But given the competition, nobody is a sure-shot."
"So you have to wait your turn. You have to be patient and work hard. Whenever I am not playing, it's easy for me to sit and sulk why am I not playing. But I use that time to improve my fitness and game."
Rahul's ODI career might be just 13-match old but he has already batted in four different positions, turning up most time (seven) in the opening slot. The 26-year-old said being in the top order is his position of comfort.
"It has been challenging to bat at different positions. I have always batted at the top of the order from junior cricket and that is the most comfortable position for me," he said. "But in a team sport you need to be flexible and whatever the responsibility the team gives you need to put your hand up and do the best job you can. Unfortunately the chances I have got in the middle order haven't gone my way."
Meanwhile, Afghanistan might have been knocked out of the competition but not once in this tournament, they threw in the towel. They won both their group games but lost close encounters against Pakistan and Bangladesh in the Super Four.
Rahul heaped praise on Afghanistan and said this match will remain in both team's memories for a long time. "In the past two-three years, we have seen how much improvement as a team Afghanistan have made," he said. "We've seen likes of Rashid Khan, Mujeeb (Ur Rahman), Nabi... all these guys play in the IPL (Indian Premier League), are still performing, and they have played around the world for different franchises.
"Overall, as a team, in the present times, we can't look at Afghanistan as if they will walk over. They are very competitive as a one-day and T20 side. They keep proving it over and over again. The way they played today, it was really exciting.
"As a cricketer, you'd want to be part of such games where both teams compete till the end and if the result would have gone in our favour then we would have been happier but nonetheless, we're still happy to have played a game like this and it will stay in our memories for a long time."